Travel with Children
Traveling with children can not only add extra enjoyment to your trip, but is also a good chance to promote mutual understanding and communication between you and your children. Though it is more challenging to travel with children and sometimes it can be a test of patience and readiness, the right preparations can allow you to enjoy a happy and memorable journey. Here are some tips by Chinatravel.com on how to best arrange and manage a China trip with children.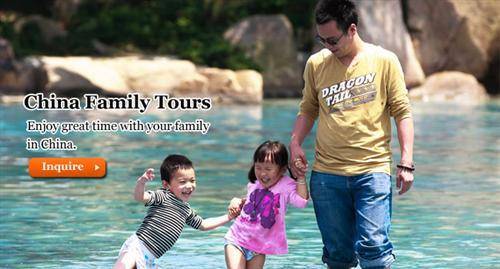 Before departure
1. Find a destination suitable for both you and your children to visit, considering factors such as geographic location, weather, environment, history, and culture. Also remember that children do not have the same immune system strength as adults, so it is better to avoid destinations with bad public health conditions.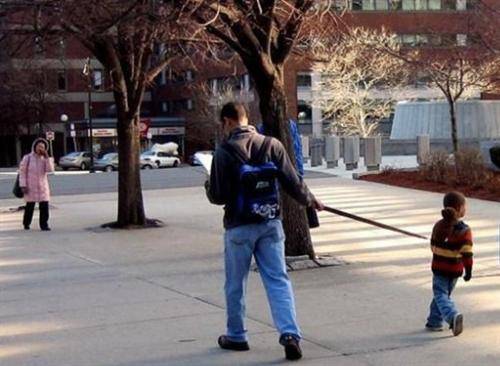 2. Take your children to do a thorough physical examination and discuss the trip with their doctor to make sure they are healthy and fit to travel. Check in advance to get them the vaccinations they may need for traveling abroad.
3. Involve the kids in when planning the holiday. This gets them interested and excited, not to mention it is a good exercise for learning. Their input can also help you form a holiday that is fun for everyone. Visit the library for some books, or find some websites about the places you are going to so your children can look at pictures and tell you what looks fun. You can even read some storybooks about the places you will visit, and learn a few words of the language. If your children are younger, you can come up with a basic plan and give them some options to choose from.
4. Make a relaxing, interesting, and rewarding itinerary concerning the children's physical strength and their curiosity, making sure they are sufficiently active and not easily bored. Holidays with young children are often better if they are fairly simple. For example, staying in one place where there is a large scope of children's activities may be preferable over doing lots of sightseeing over many sites (and they may appreciate seeing the sights more when they are a little older).
5. Carefully pack your luggage. Remember to take the things your children will need including important clothes, food, toys, feeding bottles, and diapers (for infants). Paper towels or wipes can have lots of uses. Besides, some common use and first aid medicines also should be taken.
6. Help your children adapt themselves to the time differences in advance. Time differences are not generally problems for children below 5 years old, but it has a strong impact on those older. It is suggested that you and your children adjust your life pace 3 days ahead of time.
7. Buy enough travel insurance for you and your children.
On Transport
1. Some airlines are better at supporting parents travelling with children than others. You may wish to ask other parents who have travelled previously with their kids about which airlines were most helpful.
2. Dress a child lightly for air travel. Get extra blankets from the cabin staff if needed. Layers of clothes that you can take on and off are a good idea.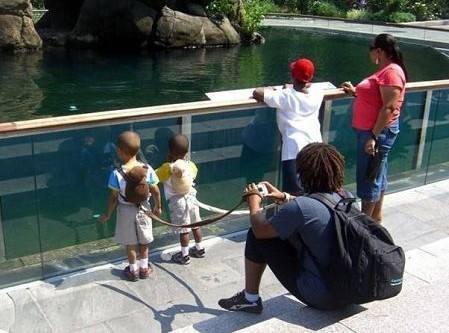 3. Children are more likely to sleep through most of the flight or journey. If they do not want to sleep, try to keep them amused.
4. If you travel by train or bus, make sure that the sun does not shine on your children directly.
5. Do not let your children wander around while in transit, which can prevent them against possible injury.
6. Try to prevent travel sickness. Almost 50% of children get travel sickness at some time of their traveling, such as unsettled stomachs, becoming pale, headaches, dizziness, and vomiting.
There are many precautions you can take to avoid such discomforts. First, do not let your children travel on an empty stomach or eat fatty foods before leaving. Second, help your children access fresh air while on the road. Third, encourage your children to think about other things to engage their attention. Fourth, if your children get travel sickness, give them medicine based on their doctor's advice.
On Traveling
1. When booking tickets for children, check the transit company's preferential measures and discounts, as well as possible reduction in admission fees at scenic spots.
2. Give your children a card written with your name, telephone number, address, email, and any other vital contact information and have them put it in their pocket in case they get lost.
3. In hotels, help your children familiarize themselves with emergency procedures and access to various facilities in the building.
4. To prevent them from wetting the bed, do not let your children drink too much water or other liquids before going to bed.
5. Pay special attention to dietetic hygiene while abroad. Children lack the resistance to infections that adults may have, and it is harder for them to acclimatize themselves to new environments. There are many ways to take the proper precautions. Do not eat food purchased from street vendors.
Do not drink beverages with ice, which may be made with untreated tap water. Wash your hands often with soap or water (and/or instant antibacterial hand wash). Do not eat or drink dairy products unless you know they have been pasteurized. Eat only thoroughly cooked food, or fruits and vegetables that you have peeled yourself. Never eat uncooked meat, raw eggs, or use unpasteurized dairy products. Drink only boiled or bottled water, or carbonated drinks that come in cans or bottles.
More specific information on drinking water in China can be found here: Drinking Water
6. Never let your children go anywhere alone. Keep them under your control and in views at all times, especially at scenic spots.
For an authentic travel experience, contact one of our travel advisors. Our local experts are always ready to create a hassle-free tour for you.