Wudalianchi Volcano Geopark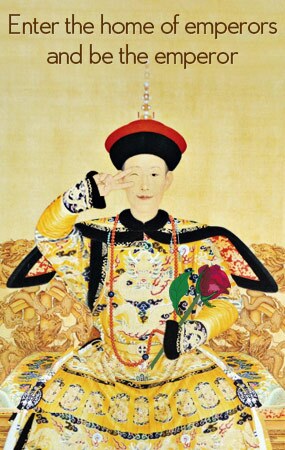 Situated in the Wudalianchi City, Heilongjiang Province, the Wudalianchi Volcano Geopark covers a total area of 720 square kilometers with volcanic geologic physiognomy as its major type of geological relics.
History
The Wudalianchi volcanic cluster is the most complete and typical yet the last one ever found in China. In this park, are 14 volcanoes, among which 12 were formed in the geological period dating back to as early as 12 million to 1 million years ago and 2 volcanoes that cover an area of more than 60 square meters even erupted during 1719 to 1721, thus being the latest volcano in China. All the multi-periodical volcanoes are situated at intervals and the big Frustum volcanoes are along with small group of scoria agglomerates and shield volcanoes. At the same time the park comprises of all kinds of craters with various shapes and has an alternate succession of flower-like lava and pahoehoe lava. In addition, there also exists a number of splendid fumarolic cones and discs that are well preserved and rarely seen in the world. As the latest vulcanian eruption blocked the watercourse, 5 volcanic barrier lakes are subsequently shaped with their streams are linked like a string of beads and reflect the beauty of mountains: all these formed the Wudalianchi which enjoyed a reputation of a natural Volcanic Museum.
As the lava lithology of all the volcanoes in the Wudalianchi volcanic cluster is nearly the same, the basic group of both the potassium-rich cluster and basic intermediate lava can be generally classified as Shilongite. Wudalianchi is situated at the axis of the East Asia continent rift systems, which probably took its shape and erupted from mantle plumes under the influence of rifting. In this sense, the Wudalianchi volcanoes bear a scientific significance in the research of both the tectonic plate activities and magmatic evolution, at the same time it means a lot in testing local volcanic seismic activity.
The Wudalianchi area was uninhabited during the period of ancient Liao and Jin dynasties. It was only after the eruptions of the two new-aged volcanoes and the formation of the 5 volcanic barrier lakes linked to each other when there emerged the immigration of nomadic Daur people heading for the therapeutic mineral water. After that the Han people also massively immigrated here to reclaim land, grow crops, furthermore they settled and reproduced. All these gradually contributed to the unique ethnic culture and customs of both the people of Wudalianchi area and its neighboring minority nationalities.
Highlights
The park boasts its fresh air and natural beauty of lakes and mountains in the elegant environment, thus deserving to be a perfect destination for tourists. Its characteristic volcanic scenery, landscapes and therapeutic hotsprings all contribute to a comprehensive natural scenic spot covering a wide range of functions like sightseeing, recuperating rest and scientific research.