Yuntaishan Geopark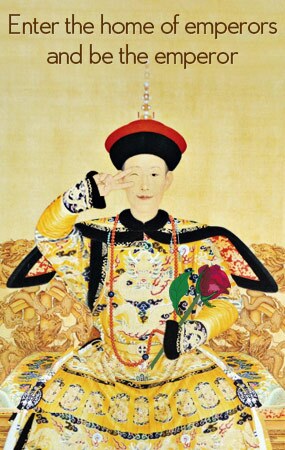 Yuntaishan Geopark is at the southern foot of Taihang Mountain, in the north of Jiaozuo City, Henan Province. The major landforms in this geopark include tectonic ridges, precipices, waterfalls, valleys and clear springs. In the park, there are rows of valleys with peaks in between, cliffs, stretching walls and stairs along the cliffs like a ladder. This is a unique landscape named "Yuntai Landform". It was shaped mainly due to movement in the Earths tectonic plates <Tectonization is not a common word> and natural erosion. It is a new type of landforms, which has both aesthetic value and representativeness.
The East Asian Rift System is a result of global massive structural effects. Yuntaishan Geopark is located on the junction of the North China Rift Belt of Cenozoic East Asian Rift System on the North China Craton and a nearly east to west belt from Xi'an to Zhengzhou to Xuzhou which is changing to rift. Controlled by Taihang Mountain Geofracture, Yuntan Landform was shaped in Cambrian system – Ordovician system limestone stratum in the orogeny process of the Himalayas. It consists of a series of terrain combination, such as "Z" shaped terrain, linear terrain, annular terrain, "foot-step"shaped long cliffs, broad valleys, deep valleys, high valleys and so on. These terrain combinations make up the wonderful sceneries on Taihang Mountain, which include deep and quiet valleys, high and abrupt peaks, running waterfalls and pellucid springs. Furthermore, they are also of great significance in terms of neotectonics study and rift valley evolution study.
There are various kinds of landforms in Yuntaishan Geopark. For example, the Mesoproterozoic Erathem Ji County System Yunmengshan Fm – the Upper Carboniferous Taiyuan Fm stratum was formed 1.4 to 0.3 billion years ago and is still exposed completely and systematically.
Thanks to its unique structure and lithologic condition, the water and hydrodynamism <This is not a word. It would be sufficient to say 'the waters systems in Yuntaisahn...'> in Yuntaishan Geopark are well developed, creating fabulous features such as waterfalls, brooks, springs, river adarce bench, adarce waterfall, adarce beaches which are representative of karst landform in North China.
Because of its exact location and landform, Geopark has some old tree species which include white crane pine, great zelkova serrata, special plants like bamboo and rare animals such as rhesus monkey on Taihang Mountain, leopards and so on. These plants and animals need our protection.
So far, there are more than 170 scenic spots in 7 regions in Yuntaishan Geopark, including over 100 peaks, and more than 10 steap cliffs. Huge numbers of geological sites are well preserved in Yuntaishan Geopark, among which there are systematic and unique stratums, rocks and minerals. As well as these, there are many other tourism attractions in Yuntaishan Geopark, such as typical geologic structures, precipitous but beautiful tectonic erosion, attractive and diversified caves, richly endowed natural sites and cultural tourism resource.