Zhangjiajie Sandstone Peak Forest Geopark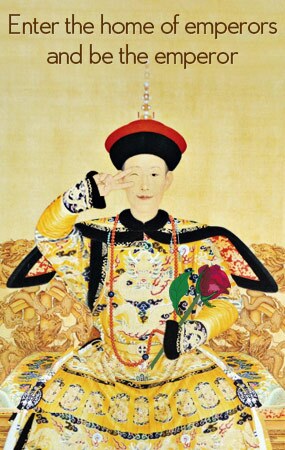 Located in Zhangjiajie City of Hunan province, the Zhangjiajie Sandstone Peak Forest Geopark covers an area of 3600 square kilometers. As an integrated ecosystem, it consists of four major scenic areas such as Zhangjiajie, Suoxi Yu Valley, Tianzishan Mountain and Yang Jiajie as well as the extraordinary Huanglong cave. Enjoying an adequate geomorphologic landscape ranging from mountains, waters, bridges, caves and waterfalls, these formations are a distinct hallmark of Chinese landscape, thus the Zhangjiajie Sandstone Peak Forest Geopark deserves a peculiar natural museum and is a wonderful tourist destination.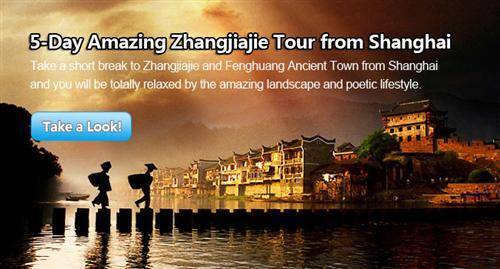 The sandstone and peak forest landform of Wulingyuan, Zhangjiajie represents a unique geomorphology and natural geographic feature. Born from the Yuntaguan Formation and Huangjiadeng Formation within the Devonian system, the main area of the peak forest amounts to 86 square kilometers. This is a world-wide rare landform resulted from the combination of specific geological formation, the neotectonic movement and exogenic process. In the park there are more than 3000 towering stone pillars, among which around 1000 are higher than 200 meters and the Jin Bian Peak even reaches as high as 350 meters. Here are also diversified forms covering mesa, platform, peak wall, peak cluster, canyon as well as narrow gorges and so on. Centering on the unique sandstone and peak forest landform and complemented by the karst landform, this Geopark boasts a characteristic landscape combination of sandstone and peak forest with a number of geological heritages like special fossil origins.
Another notable geographic features of this park is its Karst cave landscape which ranges from funnel-shape, marsh lands, clints, stone forests and karst caves to underground streams. As a perfect illustration of karst caves, the scenery in the Huanglong cave is really enchanting as there are not only mysterious caves and curly, askew stalactites of various shapes, but also colourful dripstones with different forms and wonderful subtleness, not to mention those stalagmites, stalactites, stone waterfalls, stone curtains and flowers, only to name a few. It is one of the most concentrated and vivid areas among world-wide Karst caves ever to be found. What's more, the thick forests in this park piled up with rare plants like gingkos, Chinese dove trees, Chinese yews and Chinese Liriodendrons indeed contribute material evidences to the research of biological evolution.
Both the park area and the periphery of it have witnessed a long history of human activity as numerous monuments and the ancient ruins are widespread here. Many stone artifacts and steinkerns that have been found in the Quaternary layers of the Yuntai Village Site are all made of burr materials, thus demonstrating the cultural transition from the Pal-eolith Age to the Neolithic Age. In addition to the ancient Zhujia sites of ancient Shang and Zhou dynasties, the Scholar Bai city, the copper swords of both the Warring States Period and the Tang dynasty, all the great series of ancient temples and historic buildings compose a perfect representation of ancient history and culture of long standing. What's more, the variegated customs and style of local minorities will also indulge the tourists in pleasures and admiration.