Canton Fair Facts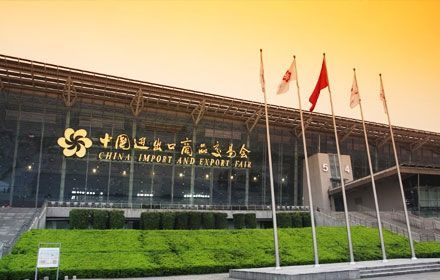 Official Name: The China Import and Export Fair
The 117th China Import and Export Fair
Phase 1: April 15 - 19, 2015 9:30 - 18:00
Phase 2: April 23 - 27, 2015 9:30 - 18:00
Phase 3: May 1 - 5, 2015 9:00 - 18:00
First Canton Fair: the spring of 1957
Sessions and Phases:
Two sessions/year (spring session and autumn session), three phases/session, five days/phase.
1. Spring Session:
Phase 1: April 15-19 
Phase 2: April 23-27
Phase 3: May 1-5

2. Autumn Session:
Phase 1: October 15-19 
Phase 2: October 23-27 
Phase 3: October 31 - November 4 

Exhibition Location:
China Import and Export Fair Pazhou Complex (380 Yuejiang Central Road, Haizhu District, Guangzhou, China)
Statistics for the Spring Session Canton Fair 2010(108th Session)
Exhibition Space: 1,125,000 square meters (12,100,000 square feet)
Number of Booths: 56,915 standard booths 
Business Turnover: 34,300 Million USD
Number of Overseas Buyers: 203,996
National Pavilion: 22,960 exhibitors
International Pavilion: 399 exhibitors
General Introduction
China Import and Export Fair, which is also commonly called "Canton Fair", was established in the Spring of 1957, and held in Guangzhou twice a year, in spring and autumn, ever since. During its 50-year history it has become a comprehensive international trade fair with the longest history, most prestigious, largest scale, most variety in commodities, most attendees and best deals in China. The name "Canton Fair" was officially changed to "China Import and Export Fair" in the 101st session, in April 2007.
China Import and Export Fair is made up of 48 trade delegations, including thousands of foreign trade corporations, manufacturing enterprises,  research institutions, foreign-invested/foreign-owned companies and private enterprises, most of them have good reputations and market strength.
China Import and Export Fair has very flexible forms of participation. For example, there is an online trade fair besides traditional negotiations beside the samples. The fair leans towards export, though import business is also done here. Apart from the above-mentioned forms pof participation, various kinds of technological/financial communication and coordination, commodity inspection, insurance, transportation, advertising and consultancy activities are all carried out in flexible ways. Business people from all over the world gather in Guangzhou for business information sharing and friendship development.
Organizers: the PRC Ministry of Commerce and Guangdong Provincial Government
Tailor-make a Guangzhou Trip for You
Wanna take a trip to Guangzhou and its around? China Travel can tailor-make a Guangzhou tour for you based on your needs and requirements which can save your time, money, and trouble. Please feel free to tell us your tour ideas! >> Tailor-make Now! 
Recommended Guangzhou and China Tours: