Chengdu Attractions, Restaurants and Shops...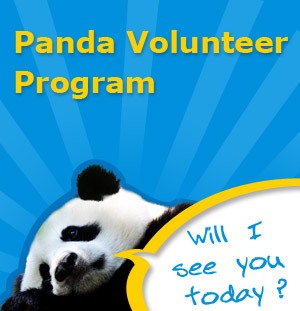 Chengdu is always on the top list for foreigners wishing to discover China more. It is an important economical powerhouse but at the same time a leisure city in the country, adding more charming to the city. We offer a list of ideas about top things to do in this great city as below.
Before starting, note that this article is trying to help people discover real Chengdu. Some attractive attractions near Chengdu would also be mentioned like the notable UNESCO site the Great Buddha in Leshan and Qingcheng Mountain. Also we would more likely to give ideas about sights more understandable to foreigners. That's why some famous museums boasting many relics are not listed. Instead of speaking something ordinary sites like Tianfu Square which is easy accessible, interesting areas get more attentions such as Langzhong Ancient City and a tiny Tibetan District.
Another thing necessary to mention about is that the best time to travel to Chengdu are between March and June, September and November every year. Date to avoid is the horrible winter from December to February. ©
What to Do in Chengdu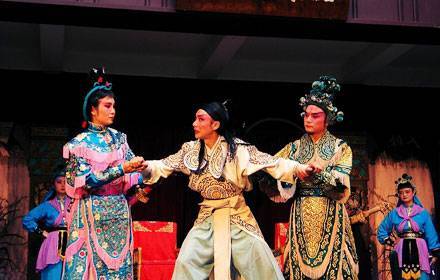 Yue Lai Tea House
Definitely as the best way to present local culture, sipping tea at a local historic tea house is one of must-do in Chengdu. Rated as one of the oldest and best tea houses in the city Yue Lai Tea House (悦来茶馆) gets a lot favors. It is a nice way to join locals when they having tea, chatting and cracking sunflower seeds there. Moreover, every Saturday intimate shows performed by Sichuan Opera Troupes from some big theaters are offered there.
Add: 54 Hua Xing Zheng Street, Jinjiang District, Chengdu
Opening hours:  08:30am- 07:00pm
Costs/person:  5 yuan—10 yuan
Getting there:  Buses 3, 6, 8, 15, 20, 28, 37, 49, 62, 154, and 902 go there.
Tour Idea: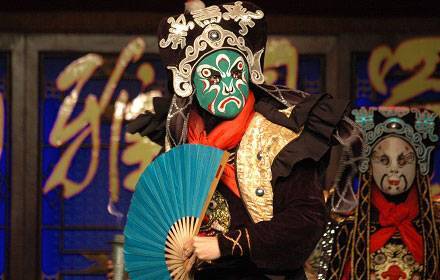 Sichuan Opera (Shu Feng Ya Yun)
Sichuan Opera is rated as the must-experience after dark in Chengdu and the most popular one is Shu Feng Ya Yun (蜀风雅韵) . It is an old building giving a feeling of ancient China. The show consists of a few short sketches of different genres to give audience an idea of what the opera is. They are acrobatics, hand shadowing, face mask changing and even a comedy show. With English subtitles displayed of both sides of the stages, foreigners can still understand the show. Fire and puppet shows are also included.
It is wise of you to get there early before start when chances of seeing the makeup part of the actors are high. During the show free tea is served. Price starts from 200 Yuan t0 400 Yuan or so.

Add: 23 Qintai Road, Qingyang District, Chengdu (in the Wenhua Park)
Opening hours: 08:00pm—09:30 pm
Getting there:  Take subway line 2 and get off at Tonghuimen Station (通惠门站). The theater is in Wenhua Park (文化公园). 
Tour Idea:
What to Buy in Chengdu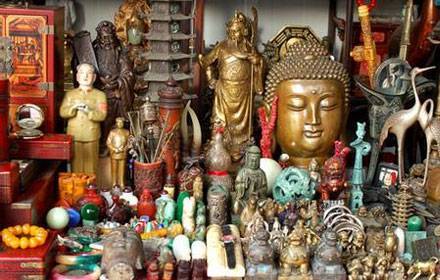 Songxian Qiao Antiques Market
Songxian Qiao Antiques Market (送仙桥艺术桥) is definitely worth visiting as it is ranked #2 of Top 10 Antique Markets in China. The top one is in Beijing. It is surrounded by Dufu's cottage and Wenhua Park, opposite to Sichuan Museum. The design of the market is a perfect mix of modern buildings and local western Sichuan residential houses, offering a variety of antiques ranging from calligraphy, currency, stamps to jewelry, embroidery and antique furniture. A couple hours make a good visit.
Add: 22 Wanhua North Road
Opening hours: About 10:00am-18:00pm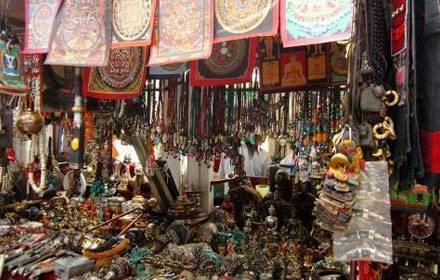 Wuhou Tibetan Area
If you do not have enough time to fly to Tibet, you may get a glimpse of Tibetan culture by visiting the tiny Tibetan district (西藏一条街) near Wuhou Temple (武侯祠) . The area shows a totally different culture from outside.  You can even talk with monks or some nomads from the Himalayas. Tibetan clothing and art includes some religious things like Tibetan scrolls and prayer flags. Salty yak milk tea is also on sale in the area.
Add: Wuhouci East Street, Wuhou District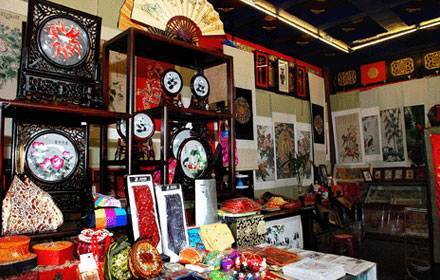 Shu Brocade Institute and Factory
Shu Brocade Institute and Factory (成都蜀绣厂) is rather good at quality Shu brocade with different themes like flowers, birds, natural scenery and people. Embroidered pandas and carps are best-sellers.
Add: 15 Caotang East Road, Chengdu
Tailor-make a Chengdu Tour for You
Wanna take a trip to Chengdu ? China Travel can tailor-make a Chengdu tour for you based on your needs and requirements which can save your time, money, and trouble. Please feel free to tell us your tour ideas! >> Tailor-make Now! 
Recommended Chengdu Tours: