Top things to do , Tibet travel tips, tours and more...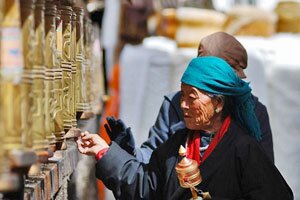 Natural landscapes and cultural relics make thousands of travelers from the whole world head to Tibet (Xi Zang in Chinese). Unique Buddhism culture makes the capital of Tibet - Lhasa become a holy destination in the world. Numerous Tibetan pilgrims on the way to Lhasa are special beautiful pictures in Tibet. And Mount Everest, the highest peak in the world is deeply loved by challengers. If you are interested in Buddhism culture or Mount Everest, you should really not miss to travel in Tibet.
The best time to visit Tibet
Usually, the best time to travel in Tibet is from May to October every year. And travelers should avoid 2 Chinese golden weeks - May Day (May.1st to7th) and Chinese National Day (Oct.1st to 7th) which are full of Chinese travelers.
How to get to Tibet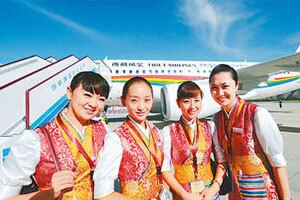 Of course, the fastest and most comfortable way to Tibet is to fly in and fly out. But if you want to see beautiful scenery along the Qinghai-Tibet railway and experience the train journey, China Travel suggests you to visit Tibet by air and leave Tibet by train. Because train tickets for Tibet are extremely difficult to buy.
And a lot of cities have flights to Tibet including Kathmandu in Nepal and major cities in China: Beijing, Shanghai, Guangzhou, Hong Kong, Chongqing, Chengdu, Xi'an, Xining, Changdu, Kunming and Shangri-La in Yunnan Province. You need your Tibet Entry Permit to board the plane so don't forget to bring your permit. And the flights to Tibet are difficult to get a discount. >> Click here to book discout China flights
What to Pack
Good health is one of the most important things on your journey in Tibet because illness makes altitude sickness worse. To prepare enough clothes and suitable medicines are necessary for the journey. There is a big temperature difference between day and night, so warm clothes in summer are still needed. Comfortable walking shoes are needed when you climb to monasteries.
Lip scream, sun block, sunglass and hats are useful to protect you being hurt by ultraviolet rays. You can also prepare some altitude sickness medicine, motion sickness medicine and anti-diarrhea medicine for the journey. Of course, a good camera is the best way to record your unforgettable journey in Tibet.
Tibet Travel Permit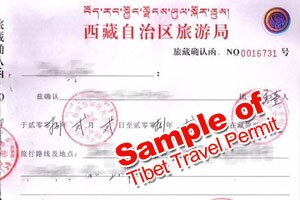 Foreign travelers need a Tibet Travel Permit issued by the Tibet Tourism Bureau during a journey in Tibet. You can take part in a group tour or a private tour in Tibet since April in 2013. Unfortunately, the Filipino and Japanese are not allowed to travel in Tibet at this moment. And travelers can only apply for the permit through a legal travel agency in China. You have to apply for it at least 15 days in advance. Besides, travelers need to book tours with a Chinese travel agency in advance and have to be accompanied by a licensed tour guide in the whole journey in Tibet. >> more details about Tibet Travel Permit
We can deal with your Tibet Travel Permit the moment you book a Tibetan tour with China Travel. Contact us and tailor-make a Tibet tour for you.
Travel to Tibet from Nepal
You can visit Tibet from Nepal by about an hour flight or a 5-6 hours drive to Zhangmu port from Kathmandu, the capital of Nepal. But you need a Chinese visa and the Tibet Travel Permit before your journey. Travelers can get the permit by booking a Tibetan tour with a legal Chinese travel agency. China Travel can help you to obtain the permit once you book a tour with us. And documents for your visa are your passport, a copy of the Tibet Travel Permit and letter of invitation from the Chinese travel company which offers your tour. Once you get the visa, you can visit Tibet from Kathmandu.
Tailor-make a trip to Tibet
With rich travel service experience, China Travel is specialized in Group Tours with Solo Adventure. We offer free consultative service. If you want to visit Tibet , China Travel also can tailor-make a tour including Tibet, which can save your time, money, and trouble. Please feel free to tell us your tour ideas! >> Tailor-make Now! 
More tips for a Tibetan trip
Tibet is a holy destination for the Buddhism. To respect local people's life and culture is very important for ever traveler. It is a wise idea to know some Tibetan taboos before you trip to Tibet.
Travelers can exchange foreign currency in the Bank of China in Lhasa. If you want to makes friends with Tibetan family, some candies, pencils, notebooks and pens are good gifts for children. And you can also change some small notes such as a lot of one Yuan in case you need.
Recommended Tibet Tours: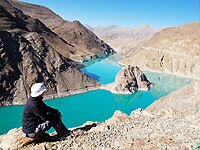 6-Day Discover Tibet from Hong Kong
from USD $ 979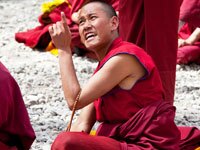 7-Day Highlights of Chengdu and Lhasa
from USD $ 2,559
16-Day Memories of China with Yangtze Cruise & Tibet
from USD $ 3,659