Yangtze River Facts
Yangtze River which flows through Qinghai Province, Tibet Region, Sichuan Province Yunnan Province, Hubei Province, Hunan Province, Jiangxi Province, Anhui Province and Shanghai City, is the longest river in China and the third longest one in the world. The Three Gorges section is the most important and famous section of the Yangtze River for both the water conservancy projects and tourism.
Simplified Chinese: 长江
Chinese Pinyin: Cháng Jiāng
Origination: Tanggulashan Mountain
Length: 6300 kilometers (3.915 miles)
Location: Yangtze River is located at latitude between 24°30′and 35°45′N and longitude between 90°33′and 112°25′E.
Facts: Cruising on Yangtze River is very popular for both Chinese and foreign tourists. Usually, Yangtze Cruise starts at Chongqing and ends at Yichang. The attractions along the cruising section are Qutang Gorge, Wu Gorge, Xiling Gorge, Three Gorges Dam, the Lesser Three Gorges, Yichang and Wuhan.
Yangtze River Attractions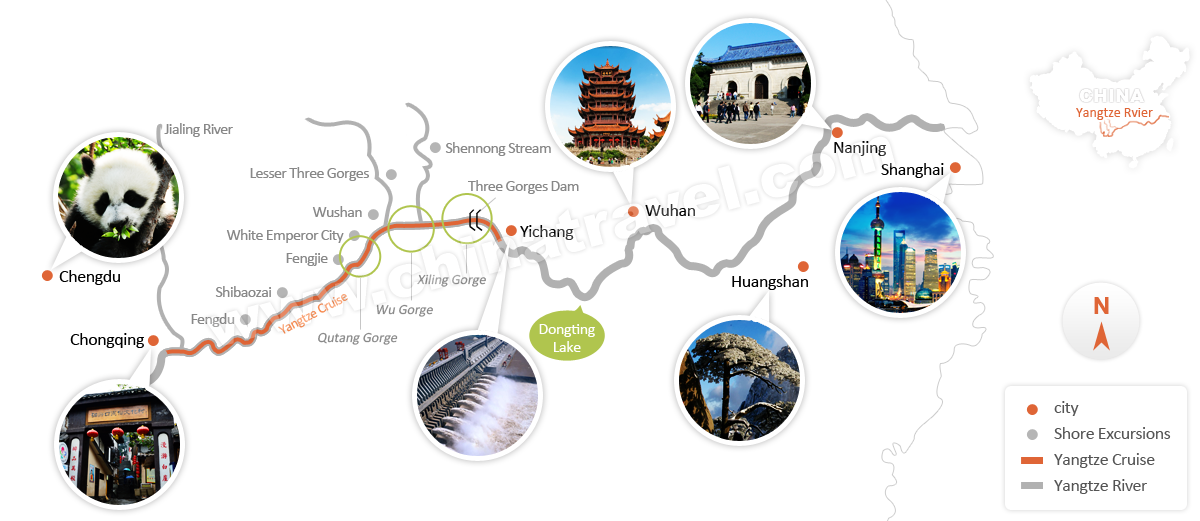 For an authentic travel experience, contact one of our travel advisors. Our local experts are always ready to create a hassle-free tour for you.