Gansu Travel Guide
Highlights: A visit of Gansu brings you the chance to admire the ancient Silk Road and the mother river of China, the Yellow River. The cultural relics and natural scenery will surely bring you a memorable tour.
Gansu is a province located in the upper reaches of the Yellow River, in Northwest China. It has a total area of 450,000 square kilometers (173,700 square miles). Slopping down from the southwest to the northeast, the landscapes in Gansu are complex and varied. High mountains, deep valleys, rivers oasis and deserts crisscross the entire province. According to its topographical features and structural formations, Gansu can be divided into 5 different areas: Longnan hilly area, Longzhong loess plateau, Gannan plateau, Qilian mountainous area, and Hexi corridor high land plain. Gansu has a population of 23.7 million, including ethnic minority groups of Kazak, Mongolian, Tibetan, Hui, Dongxiang, Tu and Manchu. The people of different nationalities have been living there harmoniously with the Han people for a long history, and they mutually influence each other in various fields like economics, politics and culture. So a unique cultural community was developed and tourists to Gansu are able to get a glimpse of it.
The long history has endowed Gansu with brilliant cultures, as well as abundant cultural relics. The natural scenery is also the highlights of a Gansu tour. The vast and graceful natural scenery like the endless desert and the pure glacial landscape presents tourists with an impressive and breath-taking experience.
There are some must-see attractions in Gansu. The world-famous Mogao Grottos is the largest and most well-preserved Buddhist art palace and also an important courier station along the ancient Silk Road. Jiayuguan Pass, which is the western end of the Great Wall, The Labrang Monastery in Xiahe is one of the largest Tibetan Buddhist resorts in China while the Bingling Thousand Buddha Caves in Lanzhou are a treasure trove of Han Buddhism.
Lanzhou is the capital city of Gansu Province, also a very famous ancient city in China. It is the second largest city after Xi'an (the city of terra cotta warriors), and also the political, economic and cultural center of the province.
Gansu is one of China's main Chinese herb producing areas growing 9,500 kinds of medicinal herbs.  At present about 450 varieties of medicinal herbs are manufactured here, Chinese Angelica and Dangsen are especially well known both at home and abroad for their excellent quality.
Top Things to Do in Gansu
Top Tourist Cities in Gansu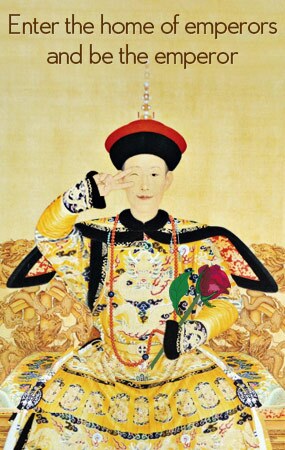 For an authentic travel experience, contact one of our travel advisors. Our local experts are always ready to create a hassle-free tour for you.