Ersha Island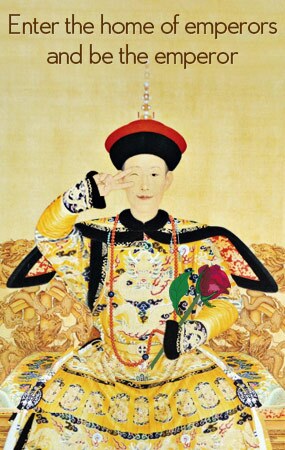 Overview of Ersha Island
Ersha Island is a sandbar located in Guangzhou, along the Pearl River. It covers a total area about 1.26 million square meters and 3.3 km long and the widest area is 600 meters, which makes this sandbar a distinctive place to enjoy both modern vitality and Cantonese Culture.
Ersha Island is now the high-grade community of noble living with its overall real estate prices, high residential population quality, convenient traffic, developed culture and abundant resources, etc. The most modern living conditions attracts a large number of domestic business people, foreign embassies, consulates, senior officials and residents working at foreign companies to live here.
There is no denying that Ersha Island becomes the most downtown luxury residential area in Guangzhou. And Ersha Island is also the home to Xinghai Concert Hall and Guangdong Museum of Art.
Attractions
Xinghai Concert Hall
It is a beautiful concert hall that named after Xian Xinghai, a renowned Chinese composer and musician who born in Guangzhou. The hall consist of three main parts include a symphony performing hall with 1,500 seats, a chamber music hall with 460 seats and as well as a music material room.
At the east of the hall locates a cultural square, surrounded by the bronze statue of Xian Xinghai, a musical fountain, water music stage. The cultural square is a nice place to hold square concerts and take a stroll.
And there is a trapezoidal platform engraved with a white tiger and a dragon, which meaning the form of Chinese Culture. The symphony performing hall is the largest pure natural sound symphony hall. It is a nice place for families with children to enjoy concerts.
Guangdong Museum of Art
It is non-profit art museum that located on Ersha Island. The museum hosts various exhibitions from small scale to laege scale regularly each year. The museum also hosts exhibitions of artwork from at home and abroad. The exhibits including sculptures, paintings, ceramic works etc.
Tips:
The exhibits are not only delicate but only show the different cultures on the earth. People can enjoy the artwork in the comfortable environment for no charge. The museum is open from Tuesday to Sunday, 9 am to 5 pm. Tickets cost RMB 15 with prices subject to change for the special exhibitions.
Discounts are available for teachers and students.
How to Get There
Taking a bus Guangzhou Bus Terminal or bus No. 89, No. 194 can get access here.
Our local experts are always ready to create you a hassle-free tour. Get an authentic experience by contacting one of our travel advisors.