Panyu Bao Mo Garden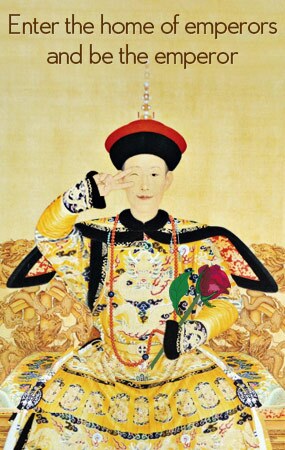 Bao Mo Garden, built at the end of the Qing Dynasty, covering an area of 5 mu, was damaged in the 1950s. It was rebuilt in 1995. It took five years to finish renovating Bao Mo Garden. Now it is enlarged a lot and covers an area of about 100 mu. It is a park of garden arts with the integration of the cultures of Qing period, architectural characteristics of ancient Canton, landscape art of Linnan, and Zhujiang style.

Streams surround the scenic spots inside Bao Mo Garden. The trees there are verdant. The architecture, gardens, the hills and the waters, and the stone bridges are properly and harmoniously laid out so that the whole layout presents the traditional Chinese humanistic belief of the "harmonious union of God and man". The pavilions and towers and other buildings are located at certain places so that the whole layout is visible to travelers. The delicate engraved pillars are extremely pleasant to the eye. Travelers can also find the rich ornaments of pottery sculptures, china sculptures, brick inscriptions, ash sculptures, stone inscriptions, and wooden sculptures. Among these ornaments, there are some valuable articles showing great craftsmanship, for example, the Tu Yan He Ming Bi is confirmed as the biggest brick inscription by the headquarter of world Guinness in Shanghai. The exquisite craftsmanship of this brick inscription represents the utmost achievement of Chinese traditional brick inscription art. And the huge wall painting of china sculpture, Qing Ming Shang He Tu, is really glorious and brilliant, reminding people of the magnificent scene of the Golden Age in ancient China.

There is splendid water scenery inside the verdant Panyu Bao Mo Garden. Li Jing Bay, Qing Ping Lake, and Bao Mo Lake respectively run through a one-thousand-meter river. The water here is as clear as a mirror, running in a trickle. There are more than 30 stone bridges crossing these charming rivers and lakes. You can find yourself on a cockayne as the Penglai Fairy Island when you take a gaily-decorated pleasure boat on the lake. The surface of the water is rippling and the trees surrounding the lake are swaying in the breeze. Millions of carps swimming and chasing each other in water and it seems like red waves were rippling. What's more, there is a paradise for children at Zi Zhu Stream of Zi Zhu Garden. Children can have great pleasure dabbling their hands in the stream and watching carps there.

The major scenic spots inside Bao Mo Garden are: Bao Mo Hall, Zhi Ben Hall, Qing Xin Pavilion, Zi Dong Boat, Yang Lian Bridge, Long Tu Hall, Qian Xiang Cloister and so on. These scenic spots are beset among those thousand-year-old podocarpuses, murraya jasminorages, and gingko trees, which greatly set off the attractions and make them cheer up and look comfortable.
Solo Adventure Tips:
Location:

How to Get There?

Travelers can take buses at Guangzhou Passenger Transportation Bus Station (i.e. Jiaoxian Station) to Bao Mo Garden. There are 6 buses each day which serve at 8:00, 9:10, 10:20, 11:50, 14:20, and 15:40 respectively. They charge about RMB 10 yuan. Or take buses to the Municipal Bridge of Panyu and then transfer to special line of No. 12 (from the Municipal Bridge to the Bao Mo Garden) at the Beicheng midibus station.
Ticket Price:

Opening Hours:
8:00 – 17:45 every Sunday to Friday; 8:00 – 18:00 every Saturday and Sunday.
More Tips:

1.  best time to visit: The spring time in Guangzhou is humid and rainy which unsuitable for traveling. So the September and November will be the best time to visit Guangzhou when the temperature is moderate and the weather is fine. 2. Food: The restaurants inside Bao Mo Garden such as Guan Jing Lou, Feng Wei Guan, Yi Wei Guan, Zi Zhu Ju offer Cantonese cuisine and local delicacy of Panyu, for example, the famous Sha Wan Ginger Milk, Zi Ni Fish Skin, Li Wan Tian Zai Congee, and many other delicious dishes.
Our local experts are always ready to create you a hassle-free tour. Get an authentic experience by contacting one of our travel advisors.