Guangzhou Shopping
Guangzhou Local Products:
Because of its pleasant weather and long history, Guangzhou abound in:
1. agricultural products, such as lychee, longan, star fruit and so on;
2. traditional folk crafts, such as carving (jade carving, ivory carving, scrimshaw, wood carving), and embroidery;
3. art and crafts, which combines the modern technology with the traditional skills, such as colored glaze, miniature sculpture, china, jade article and so on.
Cantonese Embroidery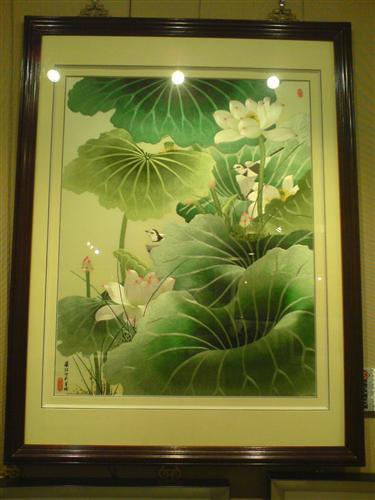 Cantonese embroidery, which is known for its gaudy colors, vivid pattern and distinct conception, together with Jiangsu (Su) Embroidery, Hunan (Xiang) Embroidery and Sichuan (Shu) Embroidery are the four major schools of embroidery in China. The feather of birds and petals show threads of color lines, which are true to life. It is divided into three types from used materials: Floss, thread and gold couching embroidery. In addition, there is Hair Embroidery, which use hair and the feather of peacock as thread. It is divided into two types from main trade: velvet embroidery and gold couching embroidery. The gold couching embroidery is gorgeous, which use gold thread mainly and color thread as well. The embroidery is brilliant and imposing with its subtle color and luster. Cantonese embroidery develops until now and the various types form. There is Embroidery, Silk Handmade embroidery, gauze embroidery, Machine Embroidery, Embroidery jacket, bead embroidery, brocade and manua
Jade Sculpture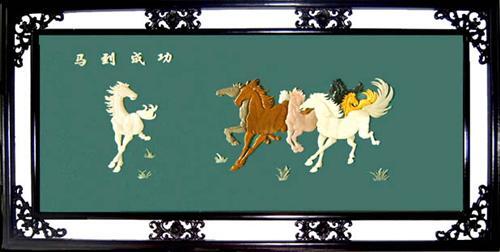 Guangzhou Jade Sculpture came into being during the middle and later period of the Tang Dynasty. It has a long history of more than 1000 years. It further employed the traditional skill of seven color ingenious jade in the Song dynasty. On this base it first used the special skill of retaining the color, which means keeping the natural color of the jade and appearing to be more exquisite. Jade Sculpture is classified into two groups: jade article ornaments and jade article decoration. The material is generally emerald jade. The productions are divided into ornaments and decoration. Jade article ornaments include jade bracelet, jade ring, jade earrings and Jade Argent Pendant, etc. Jade article decorations include jade flowers and plants, jade figures, jade birds and animals, jade bottles and jars as well as jade ball, jade gaily-painted pleasure-boat, jade pagoda and Jade incense burner. The eighteenstories jade cluster lions produced in Guangzhou was awarded the prize in the nation
Cantonese Sculpture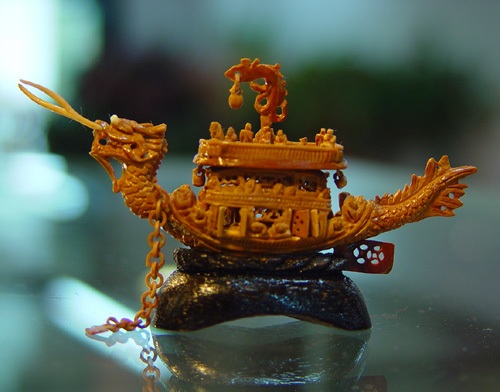 Guangzhou woodcarving is one type of Guangzhou carving techniques, which is well known for its delicate and intricate craftsmanship. The woodcarving divides into architectural carving and furniture carving. Most of the architectural carving articles are made of camphor woods, which are carved to be hall couches, windows and doors, screens, and God cases; rosewood furniture and camphor-wood chests are the most famous works among the furniture carving articles. Take rosewood furniture for example, it has inherited the traditional carving and wood structuring techniques, with simple and elegant modeling, fine carving, smooth polishing, shiny paint, and consistency and durability, and is high-grade and functional artwork for oriental style halls. Rosewood is classified into two groups: sandalwood and pad auk wood. Rosewood furniture is made by tenons, not nails. There are three types of carving techniques: relief (brocade), penetrate carving and incised carving. There are also many so-call
Wang Laoji Herbal Tea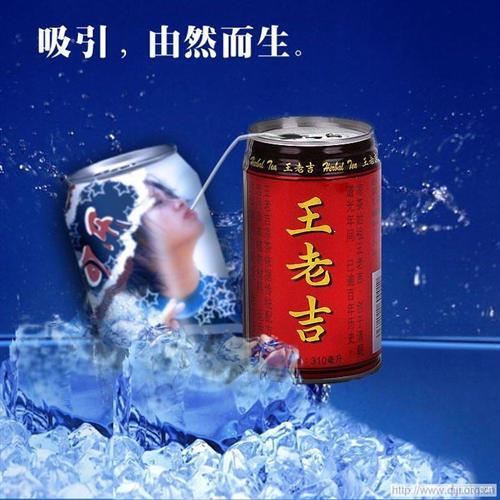 Wanlaoji cool tea is kind of a Chinese patent medicine. It is even called Cool Tea of Guangzhou. Its flavor is mild bitter with sweet, with the function of getting rid of the evils within peoples physical body and reducing wet as well as increases saliva. It can cure cold and fever, relieve sore throat, thirstiness and turbid urine, etc.
Guangzhou Shops and Stores:
As one of the shopping paradise in the world, there are many shopping places offered to you in Guangzhou, such as Shangxiajiu Pedestrian Street, Beijing Road, Onelink Plaza, Mayflower Plaza, Liwan Plaza, Zhengjia Plaza (Grandview Mall), China Plaza, Tee Mall etc. We would like choose some famous of them to introduce for you. Please read the following table.
Zhengjia Plaza (grandview Mall)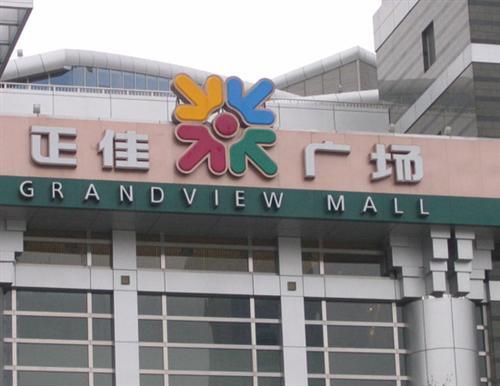 This is a new mall built near TEE Mall, located in the heart of Tianhe district. It includes famous fashion stores and several department stores, with beautiful musical fountains and fantastic views. Guest flow can reach half a million a day on holidays. Here you can find Starbucks, Dairyqueen, Pizzahut and McDonalds. An iceskating rink, an amusement park, and a fivestar cinema are also available. With 420,000 square meters of construction area, Grandview Mall consists of a 48-storey five-star standard hotel, a 30-storey first-class office building and a shopping mall complex. This is the largest Western-style shopping mall in China.
Beijing Road Guangbai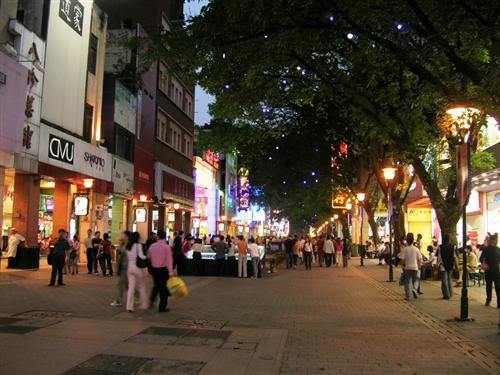 Beijing Road is located in the center of Guangzhou City, which used to be the most prosperous business center. It has a history of over two thousands of years, assembling big department stores, a number of fashion shopping malls and centuried stores, such as century-old Chen Li Ji, San Duo Xuan stores and Xindaxin Company, offering a variety of clothing, shoes, jewelry and leather products of various levels. What's more, as Guangzhou international delicacies exhibition center in this area, you can taste different kinds of delicious food from all over the world. The time-honored stores witness the past, present and future of the city.
Shangxiajiu Road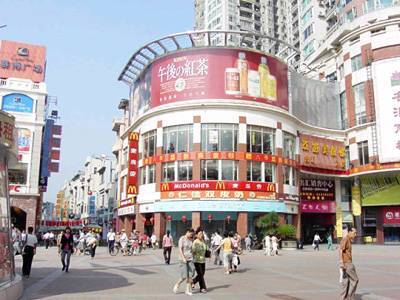 Since Shangxiajiu road opened as the first business street of Guangzhou in September, 1995, this pedestrian shopping street have ranked the first among others in Guangzhou for its length of more than 1200 meters and its shop number of more than 300. This shopping area had developed its own business culture the Western guan Culture. During its history, Shangxiajiu Pedestrian Street has not only gathered many old brands such as Taotaoju Restaurant, Qingping Hotel, Yongan Company and etc, but also developed some niche markets including the medicine market in Qingping Road, jade article market in hualin street, Zhuangyuanfang. It is well known for its bite and sup. Please take buses No. 803, No. 6, No. 243, or No. 204.
Zhongtian Shopping Mall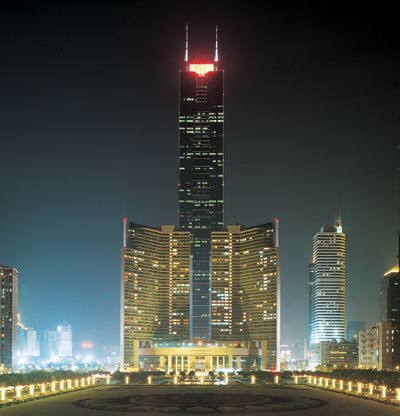 Zhongtian Shopping Mall is one of the top shopping malls in Guangzhou. This plaza is more than a place to shop and eat; it has great one-stop service to meet your need of banking, dry cleaning, grooming and transportation ticket. It includes brands such as PORTS、MORGAN、MOISELLE、GIADA、CJ、BMW. There are so many kinds of Classy accouterments, best brands of products (glasses, watch, Leather items), and expensive cosmetics. They are absolutely fascinating. What's more, this mall also has beauty salon for you either to make hairdressing or takes care of your nails. It is one of the popular shopping malls for the white-collars in Guangzhou. You can take buses No.122,No.191, or No.813.
Tee Square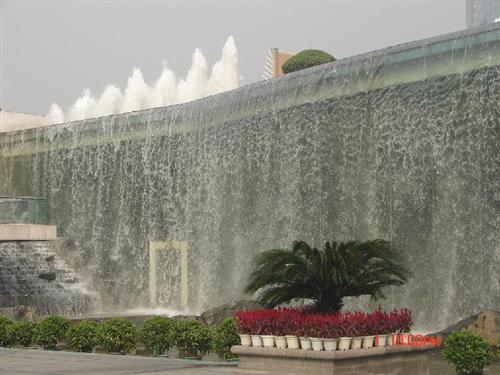 Tee Mall is a modern shopping mall for shopping, eating, entertainment, leisure and other services. With a total investment amount of 1.2billion Yuan, the Tee Mall covers a construction area of 160,000 square meters, and a business area of 100,000 square meters. Numerous brands exclusives, up-to-date electronic appliances stores, cultural gallery, various kinds restaurants and games centers, Tee Mall is truly full of excitement and dreams with one Tee mall, you can find everything you need. Buses No. 280, No. 810 and No. 233 can take you there. Please get down at the stop of Tianhe Sports Center.
Chinaplaza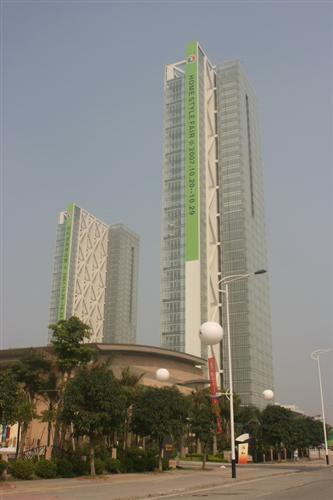 China Plaza is another multi-purpose area, with functions such as shopping mall, business office, and accommodation. Designed by famous Chinese designer, China Plaza covers an area of 35,000 square meters and extends to 170,000 square meters when its floorage is accounted. As young peoples heaven, China Plaza is the most fashionable place and the absolute favorite of The younger generation. Its 4th floor is the home for the latest electronic products, while various restaurants of different flavors from home and abroad gathered in the 7th floor. Buses No. 864, No. 517 and No. 222 can take you there. Please get down at the stop of martyr cemetery
Recommended Tours: