Because of the intense economic progress, Guangzhou's population grew to millions. The good thing is despite of the heavy human traffic, the city presents practical, convenient, and even cheap methods of transport.
By Air
Guangzhou has its own airport. It's called Guangzhou Baiyun International Airport. It is around 25 kilometers away from the city center, though traveling from the airport to any point is easy as there are buses, trains, and taxis that depart there. The airport also serves hundreds of flights on a daily basis, some of which are coming from other Asian countries such as Burma, Singapore, Indonesia, and Malaysia. It also accepts flights from European and American cities such as Paris, Melbourne, and Los Angeles.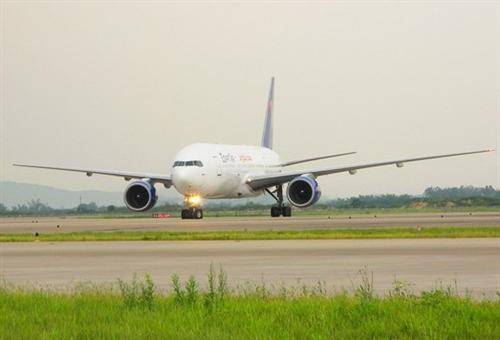 There will be more extensive discussion about bus and train routes from the airport, but to give you an idea, if you want to ride the bus, you can proceed to the north gate toward the expressway. There you can find several bus numbers such as 244, 254, 509, and 886. You can also take the Line2A that takes you from the international airport then to Garden Hotel, Holiday Inn City Center Guangzhou, and Crowne Plaza Hotel Guangzhou City Cente. The travel time can take around 50 minutes with a total fare of CNY17. The duration is every 30 minutes with the first train leaving at 7:00 a.m. and the last trip at 8:00 p.m.

You can also take a plane from Hong Kong International Airport to Guangzhou Baiyun, or you can ride an Airport Expressway train for 24 minutes, which takes you to downtown Hong Kong or Kowloon. From Austin Station, you can take a train for 4 minutes to Hung Hom, and then 42 minutes from Hung Hom to Shenzhen for 42 minutes. From Shenzhen, you can take another train through China Railways for about an hour.
By Buses
Guangzhou has its own bus rapid transit system called Zhongshan Dadao Bus Rapid Transit. There's only one of it in the city, but it's also very comprehensive. There are also a lot of buses to choose from. These include King Long, Yutong, and Youngman buses. Every day the transit system serves more than 500,000 people, and during the peak hours, the number of people can go up to almost 27,000. There also several stations where you can ride or transfer, such as Tianhe Sports Center, Huajing Xincheng, Jinan University, Gangding, Lianxi, Maogang, Wuchong, as well as to Huangpu Coach Terminal.

As mentioned, there are several buses that can take you almost anywhere from the airport. These are called intercity buses. From the Guangzhou Airport, for example, you can travel to Shenzhen. The bus's pickup point is located at A8 arrival lobby. The first departure is from 9:30 a.m. while the last one is 9:50 p.m. The ticket fare is CNY90 while the duration is 180 minutes. There's also a bus to Zhuhai, with the pickup point located at A6 arrival lobby. It will then have a stopover at Xiangzhou Bus Station.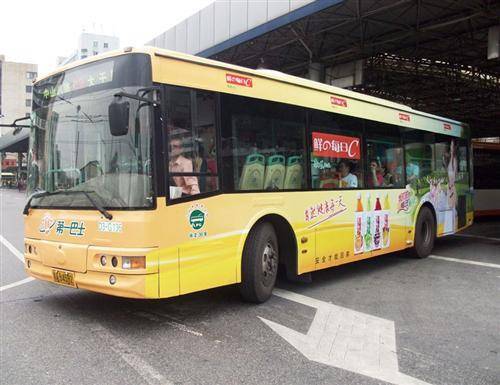 There are over 400 bus lines around the city, and almost all of them are already air-conditioned. Some of these buses also stop by the railway stations, so it's convenient to leave and go in, into the city. Not all of these buses, however, operate at night. Hence, you need to check their schedules regularly.
By Water
If you want a completely different experience, you can skip the bus and the airport but be off through the waters of the Pearl River Delta. Guangzhou is a prosperous city, partly because of its closeness to the waters and the presence of many different ports that serve over 75 countries and no less than 300 ports. Four ports are also capable of handling passengers.

From Hong Kong, you can travel from China Hong Kong City Port toward Lianhuashan Port. The ferries leave from 8:30 a.m. The last one leaves at 6:00 p.m. The prices of tickets depend on the kind of seat you have purchased. For instance, a VIP class for an adult is CNY185 while the second class is CNY145. The costs for children are almost half of those of adults.

If you're coming from Macau, you need to take a ferry ride to mainland Hong Kong and then travel to East Tsim Sha Tsui. From this station, board a train to Hung Hom for a minute and then to Shenzhen for less than an hour. From Shenzhen, ride a China Railways train toward Guangzhou for at least an hour.
By Train
The city has three railway stations. These are Guangzhou Railway Station, East Railway Station, and the North Railway Station. The South Railway Station serves Wuhan and the city. The East Railway, on the other hand, serves bullet trains that are coming from Hong Kong and Shenzhen. The biggest of them all is the Guangzhou Railway Station, which transfers passengers across other cities in the country including Chengdu, Nanjing, and Beijing.

Guangzhou also has an underground railway called Guangzhou-Foshan Line. There's also the APM (Automated People Mover System), which works to decongest passengers in the railway stations especially during peak hours.
By Taxi
In the city, more than 15,000 taxis traverse the road, and they may come in different colors, depending on their operators. Taxi fares can begin from CNY10 and CNY2.60 thereafter. If you let the taxi wait for at least an hour, the rate can go up to as much as CNY26. Since most of the taxi drivers cannot speak in English, make sure that you can bring with you the hotel address card with English and Chinese translations.