Ancient Zhuang Village of Longji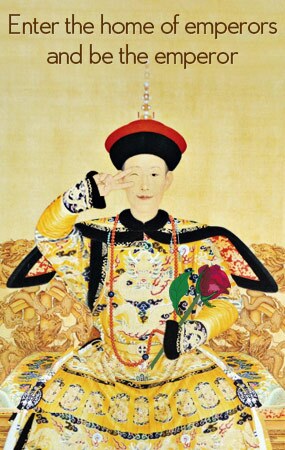 Longji Ancient Zhuang Village is reputed as"the champion of the world's bench terrace".  With the history of more than 600 years, Longji Ancient Zhuang Village has the best preserved, oldest and largest wooden buildings  of Zhuang Ethnic Minority style, more than five wooden buildings of which has over 100 years. The oldest one enjoys a history of more than 250 years, which is ancient and full of charm.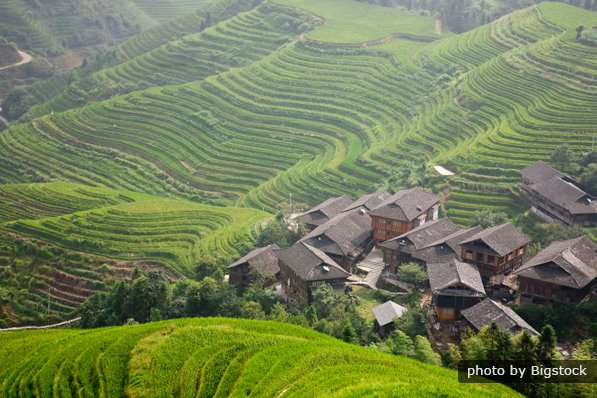 Ancient Zhuang Village of Longji
Longji Ancient Zhuang Village is typical of the traditional feng shui location. Next to the village there is a ridge like a dragon circling down to the Jin River. Ancient Zhuang Village is located on the ridge. This is why the village named Longji. The ridges spread down on both sides of villages, like two armrests seat. Longji Ancient Zhuang village situated between them, which is like sitting on a throne.
Longji terrace scenic pot covers an area of 70.1 square kilometers. Longji Ancient Zhuang Village is located in Longji Village, which has a high ornamental value and humanistic value of terraced ornamental scenic view.
Longji Ancient Zhuang Village is located in the northeast of Heping Township Longsheng County, 10km away from the government office of Heping Town, 21km away from Longsheng County and 76km away from Guilin city.
The seat of government from the Heping Township belongs to 10 km, 21 km away from Longsheng County, about 76 kilometers from Guilin. This village includes
When to Ancient Longji Zhuang Village
Actually, there is no season limit to Longji. Every August or May in the Chinese Lunar calendar, mountains and plains are filled with water and sunshine are shining above the water, which are bright like God shaking down many pieces of broken mirrors and embed in the majestic mountain ridges as a dragon. While in summer, the green seedlings are rolling like green wave.
After Mid-Autumn Festival, the golden harvest covers the whole world, to convey to the people harvest season. In winter, the snow is embedded terraces and the cottage with ice jade, which is like a world of fairy tales.
But most visitors choose to get there in September and October.
The Way of Touring in Longji Ancient Zhuang Village
It is good for walking in Longji Ancient Zhuang Village. This village is famous for its terrace. You can enjoy three-dimensional views of the terraces of Melaleuca xiajiang Longji views. You can also understanding of the local fork customs and authentic rice culture. There, magnificent picture of Longji is all on your eyes.
Solo Adventure Tips:
Location:

How to Get There?

Ticket Price:
100 yuan
Opening Hours:

More Tips:
half a day
Our local experts are always ready to create you a hassle-free tour. Get an authentic experience by contacting one of our travel advisors.