Courtyard of Qin Family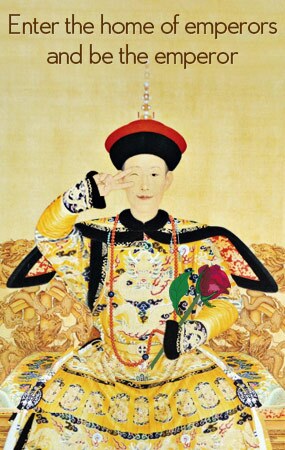 Amid the burgeoning of middle- and first-class families and businesses in China are remnants of the past and the country's ancient traditions. These include the charming, serene Courtyard of Qin Family located around 90 kilometers from Guilin.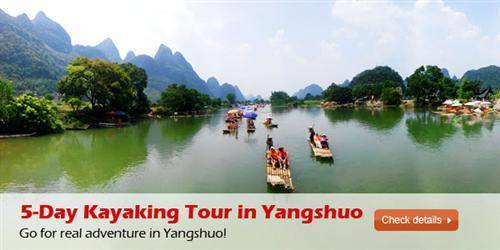 Story and History
The Qin Family Courtyard is a prime example of Chinese age-old architecture that dates back to both Ming and Qing dynasties. The home was first owned by a Ming official who was sent into exile with his family. Perhaps having found fondness to the surrounding's peace and quiet, he and his loved ones decided to stay here for good.
Over the years, many families have owned the property, and the courtyard has grown immensely. Today there are already 23 buildings scattered across more than 10,000 square kilometers of land.
To explore the courtyard, you should be ready to traverse the cobbled roads and alleys by foot, though you may be lucky to find locals who are willing to lease their bikes for a few hours. Don't miss out on the very interesting designs incorporated in every building.
Though some of the structures are already dilapidated, they still showcase opulence, such as the styled tiled floors as well as the patterned carved doors and windows. The wooden beams feature intricate carvings, while the walls display ancient paintings and slogans that add more story to the Qin family's history.
There are several courtyards that resemble small but well-designed gardens. They normally front classical houses and buildings, which are usually composed of the upper and the lower levels, with rooms separated by wooden partitions. The compound also has its own hospital, though, as expected, it's no longer used. Aside from the alleys and pathways, the compound also takes pride of its pretty small bridges that enhance the already-captivating scenery.
Some areas are lined with trees such as Chi Mei where you can take a rest or obtain a good shot of the village. You will also find the locals to be shy but accommodating, and some of them will be happy to show you around in exchange for a very small fee (of course, you can join tour groups). There are cheap Chinese cafes, prepared to deal with your hunger pangs.
Today the compound is home to more than a hundred families who continue live the simple lifestyle. So a visit here is also a glimpse into China's rural living. Many of them maintain farms, so domestic animals such as chickens roam around freely in certain areas.
With its majestic beauty and incredible history, it doesn't come as a surprise anymore if you love to stay here for many days and nights.
Nearby Attractions
From the courtyard, you can take a detour toward Elephant Trunk Hill found on the western side of the Li River and very close to Peach Blossom. It has achieved prominence based on its shape: the formation looks like an elephant's trunk from afar while the legs serve as the opening of the cave.
Around 2 hours from the city center of Guilin, in Lonshen, is the grand rice terraces that were built almost a century ago during the Yuan Dynasty. The terraces follow the winding slope of the mountainsides and go down toward near the river.
Solo Adventure Tips:
Location:

20 km away from Xing'an town and 90 km away from Guilin.
How to Get There?

The courtyard is around 90 kilometers from the main center of Guilin. To reach the area, ride a bus that travels all the way to Xingan. From Xingan, take another bus toward Bashi. From Shanghai to Guilin, you need to move buses, pass through transit points, and go through toll roads. Some of the places you'll pass through are Xiangtan, Yichun, Hengyang, Yongzhou, and Quzhou.
Ticket Price:

free
Opening Hours:

24 hours
More Tips:

Some of the homes still have their furniture and fixture. Please don't touch them to avoid damaging their appearance. Be respectful toward the locals.
Our local experts are always ready to create you a hassle-free tour. Get an authentic experience by contacting one of our travel advisors.