Gudong Waterfall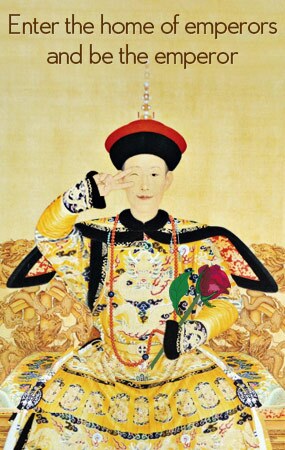 Gudong Waterfall Scenic Area, which is located in Daxu Town and 25 kilometers away from Guilin City, is famous for its waterfall. The beautiful Gudong Waterfall group, consisting of 13 layered cascades with different patterns, has a drop of 90 meters and the mean width of 20 meters. And the forest coverage rate of Gudong Waterfall group reaches 96%. The forest is thickly overgrown with maple trees whose leaves will turn red in autumn and look very beautiful at that time. No wonder it is known as a natural oxygen bar, the green lung of Li River and an environmental base. Besides, Gudong Waterfall features its unique way of enjoying waterfalls. Being different from the ordinary way of viewing the waterfall, visitors can experience the excitement personally by climbing a rushing waterfall-battling. In the hot summer, many people choose to climb into the waterfall, which is just like the sport of rock climbing in the cool water, exciting and cool. Maybe it's a good way for people to relax themselves, relieve summer heat and the stress of work by climbing the waterfall.
Solo Adventure Tips:
Location:

Daxu Town, 25 kilometers away from Guilin City
How to Get There?

Visitors can take the shuttle bus "Guilin to Crown Cave" from Guilin Bus Station and get off at Gudong Waterfall. It takes about 40 minutes. The earliest bus departing from Guilin is at 7:30 and the last bus departing from Guanyan is at 18:30.
Ticket Price:

100 yuan per person
Opening Hours:

8:30 to 16:30 every day( The whole tour takes about 2 hours.)
More Tips:

Visitors need to wear straw sandals to climb the waterfall and the straw sandals are sold in the ticket office.
Our local experts are always ready to create you a hassle-free tour. Get an authentic experience by contacting one of our travel advisors.