Guilin Merryland Park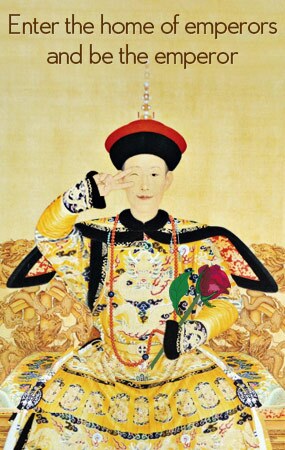 Merryland theme park is located 73km north of Guilin city. This is the largest and most popular theme park in the Guangxi Zhuang province and attracts thousands of visitors not only from china but all over the world. The project was commissioned in 1997 and was officially opened to the public in December 2000.
It covers an area of about 90 hectares and is made up of five components. That is Merryland amusement park, a golf course complex, a five star holiday hotel & villas, a Business conference and Mandela garden. Of the five sections the theme park is the most popular among tourist due to the various exciting programs it has on offer.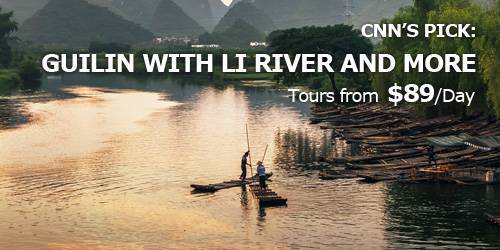 Features of Guilin Merryland Park
The park is divided into six zones, which are; American Wild West, Europe, South pacific, Pirate village Merry China town, and Dream world. It was designed on a grand scale with expertise to introduce a captivating dream world. Although smaller in size, Merryland rivals Disneyland with the great social amenities it provides.
Happy China town is where the past mingles with the present and while here you should watch out for the cowboy show which is a reconstruction of how Huang Fei Ho a Kung Fuhero beat the bad. The show is available both in the morning and afternoon.
Besides the amazing shows tourist can also indulge in several other thrilling activities such as pirate ship, rocket diving, rubber rowboat roller coaster etc. Immerse yourself in the south pacific area and explore the diverse plants, traditional bamboo thatched buildings and the aborigine stone carvings. This exotic section stimulates your body. The dream world is the area where dreams actually come to reality and the pirate village offers you a chance to get up and personal with the pirates.
Gothic architecture of the 13th century is the main feature that stands out in the European area. Here you can let your mind slip into the world of imagination as you take a tour of the castles or stroll among the spires. The natural environment of the forest village enables you to enjoy a world of peace and tranquility. The village is divided into the wooden villa area and a camping site. The evenings are characterized by tourist dancing round a huge bonfire.
Entertainment mixed with luxury
Adjoining the golf course and the amusement park is a five star holiday hotel. It is equipped with modern facilities such as an entertainment center, bar, spa and swimming pool. Here you get to experience the blend of minority cultures as you relax in the steam bath, spa or bar. The hotel has about 370 guest rooms which are designed and decorated with a blend of western romanticism and Chinese poetic sentiment.
The Datura Park also known as Mandela garden is made up of eight different scenic spots. Guilin Merryland Park is fitted with high tech state of the art equipment which are inspected and updated annually and thus safety is guaranteed.
Best Visiting Time
The best time to visit the park is from April to October due to its favorable weather conditions. Be keen to avoid 1st to 7th of both May and October since they are national holidays. There is also a restriction on pets. Tourists with medical conditions such as hypertension and heart problems are advised not to indulge in activities such as bungee jumping. All food and drinks are to be bought at the Merryland resort.
If you want to visit Guilin Merryland Park, China Travel can tailor-make a tour including Guilin Merryland Park, which can save your time, money, and trouble. Please feel free to tell us your tour ideas!
Solo Adventure Tips:
Location:

in Xing'an town, 70 km north to Guilin.
How to Get There?

A bus leaves from the square in front of the Guilin Railway Station direct to the theme park every 1 hour. Ticket price: 12 yuan
Ticket Price:

Ticket prices are CNY110 per adult and CNY 55 for children and are only valid for a period of twenty-four hours.
Opening Hours:

The park is open all year round except for New Year's Eve.  Opening hours are from 09:00 to 17:30.
More Tips:

Our local experts are always ready to create you a hassle-free tour. Get an authentic experience by contacting one of our travel advisors.