Longsheng Hot Springs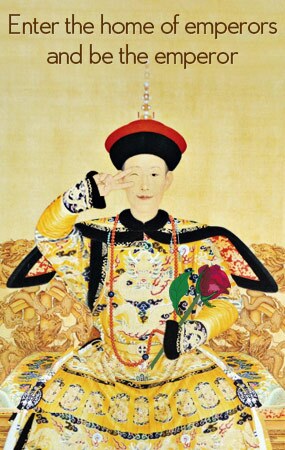 Overview
If you have plans to visit the city of Guilin in China, you must not miss the Longsheng Hot Spring National Park which is sited at the upper valley of the Sangjiang River and 129 kilometers roughly from the Guilin city. The Longsheng County is also just 29 kilometers away. The park spans around an area of 10 square kilometers and has been a favored destination for leisure tourists for quite a few years.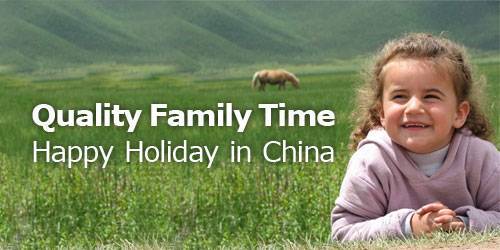 Why Longsheng Park has been consistently one of the most sought-after places in this part of China? This is because the park is primarily a dense subtropical forest which is home to a wide miscellany of rare flora and fauna. The park is also nicknamed as a 'Paradise on Earth' and 'a heaven of piece and happiness'.
The Longsheng Hot Spring Park is roughly 32 kilometers away from Longsheng. In 2007, the forest was accredited as a National Level AAAA scenic attraction of China. The water temperature never goes below 45℃ and above 58℃. The sixteen hot springs in the forest area are the major points of attraction for the tourists. The wavy peaks and ridges coupled with verdant greenery, clear rivulets and subterranean canyons, the scenic beauty of the place is unmatchable. There are also a variety of wild animals that have inhabited this place since unknown time.
Yanmen Gorge Rafting is another point of attraction in this national park. The stream gushes through the breath-taking heights, cascades down the rocky mountain path in a wild manner. If you raft down the stream, you can easily feel the thrill of the streaming beauty.  The 120 meters long and 1.5 meters wide Yanmen Canyon overlooks the rafters from ninety meters above. Baimian Queer Rock is another matter of attraction which you also might not want to miss. The Queer Rock is a gigantic one protruding from a mountain here which used to be inhabited by Yao people; the rock looks more like a dragon's tongue. Some old Chinese inscriptions can also be found on this rock.
Longsheng boasts of having a rich and diverse demography. A number of Chinese minority groups live here including Miao, Dong, Zhuang and Yao. However, to explore them, you need to come out of the Longsheng Hot Park and explore nearby areas that are inhabited by these ethnic groups. You will be amazed to see the rich culture of these Chinese minority groups, an experience which is loftier in degree.
However, the Longsheng Rock Park itself is a great point of attraction for the tourists. The crimped peaks and ridges, the verdant green amidst which the sixteen hot springs are seated, the moderate weather conditions, everything is ready to charmingly welcome you, embrace you, and hold you abreast. If you are a worshipper of nature and wildlife, you should not miss this serene hot spring and surrounding areas. 
As there are several accommodation and dining options, staying in this area would not be a problem. The park is considered a great family vacation spot. Contact a reputable travel coordinator to know more.
If you want to visit Longsheng Hot Spring, China Travel can tailor-make a tour including Longsheng Hot Spring, which can save your time, money, and trouble. Please feel free to tell us your tour ideas!
Location:

In Longsheng National Forest Park, 33km northeast of Longsheng county, Guilin.
How to Get There?

Buses to the forest are available from the nearest Longsheng bus station from 7 am in the morning till 8 pm in the evening after intervals of 20 minutes.
Ticket Price:

The normal ticket price per head is CNY 30 with some special discounts also available. If you want to take a bath in the hot spring, you need to pay CNY 68 extra. The official website of the forest lays out these ticket plans and other offers explicitly.
Opening Hours:

08:00 to 23:00am
More Tips:

The best time to visit the park is spring and winter. Yanmen Bridge and Baimian Queer Rock are two other popular tourist attractions located nearby.
Our local experts are always ready to create you a hassle-free tour. Get an authentic experience by contacting one of our travel advisors.