Western Hill Park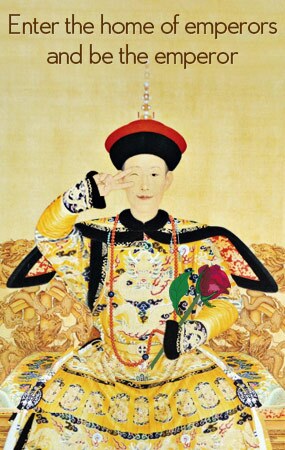 Situated 2 kilometers west of the city of Guilin, West Hill Park is the second largest park in Guilin, after Seven Star Park, covering an area of 2 square kilometers. Despite its size and beauty, the fact that it is set outside the city makes this park less popular among tourists. Hop on a bus (numbers 3, 14 and 29 serve the park, ticket costs 1 Yuan-0.16 Us dollars) and get a chance to enjoy its 12 peaks, ancient Buddhist statues, lake, caves and museum away from annoying and loud crowds.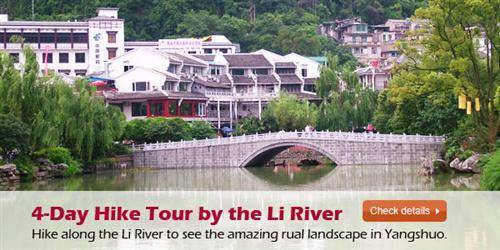 Buddhist temples, shrines and religious carvings aging back to Tang Dynasty give this park a spiritual and mystical touch. The park is surrounded by West Lake by which the visitor can find Xi Qingling Temple. The park is open from 8.30 in the morning until 7.30 in the evening and the entrance fee is 20 Yuan (3.17 US dollars) per person. The park consists of three main sections: West Hill, Hidden Hill and the Guilin Museum.
Detailed introduction
In West Hill stands the Xilinqing Temple, a Buddhist temple that was built during Tang Dynasty and is one of the five most famous and important Buddhist temples in South China. More than 200 Buddhist statues and carvings (from 2cm to 2m high) of the same age and 90 shrines are scattered along the park as well.
West Hill has five famous peaks: West Peak, being the highest at 357 meters above sea level, offers a fascinating scenic view of the park. Second in height comes Guanyin Peak, with more than 100 Buddhist carvings, dating back to Tang Dynasty, on the way to the top. On Qianshan Peak stand the fading remains of a temple destroyed hundreds of years ago. Fish Stone Peak and Dragon head Peak are also worth a visit if you feel fit enough to climb it all.
At the entrance of West Hill and close to the Guilin Museum sits the Guilin-Kamamoto China-Japan Friendship Center. Completed in 1990, this 947 square meter Japanese style building is a memorial to the friendship between people from Guilin and Kamamoto, therefore China and Japan. The center is open from 8.30 in the morning until 5.30 in the evening and has three sections: the main exhibition where one can see a traditional Japanese tea room and original pictures and art crafts from Japan, the special exhibitions that are contemporary and the memorial garden.
Guilin Museum
Standing by the lake, the Guilin Museum, built in an interesting mix of east and west architecture, covers an area of 10. 000 square meters and consists of four main halls. The first hall carries a wide selection of historical pieces, such as artifacts, utilities and more, that cover around 30.000 years of Chinese history. The second hall is Guangxi Ethnic Folk Display, an exhibition that contains art crafts and utilities coming from 11 different Chinese minority tribes.
The third hall houses an international collection with items donated to the museum from all over the world and the fourth hall is dedicated to Ming and Qing Dynasties, with over 200 pieces of the famous blue and white chinaware.
Hidden Hill
Hidden Hill is famous for its great number of caves, all connected to one another, with two of them being used for religious purposes. Among the most well-known are Sunset Cave, Lotus Cave, North Window Cave, South Glory Cave and White Bird Cave.
Solo Adventure Tips:
Location:

2 kms west of Guilin.
How to Get There?

The Moon Hill is quite conveniently located and can be reached easily in a number of ways.

Bus: Minibuses from Yangshuo's bus terminal would take you to Goatian. Climbers should look for these buses which leave every 15 minutes and can be found at the end of the row. You will just have to tell the driver 'Moon Hill' and he will stop at the destination. The ride would cost around 3 RMB each way. It is useful to carry small bills or exact change. On your way back just wait for the bus where you had been dropped off.

Bike: Riding from Yangshuo to the Moon Hill takes about  30 mins. Several places along the main street offer rentals for anything between CNY 10 and CNY 30. The rates, however, tend to be more during the peak season and such holidays as the May Day (May 1-3) and the National Day (October 1-7). It is a good idea to check the brakes and the gears before setting off.
Ticket Price:

CNY15 for entrance fee, extra CNY5 for climbing the hill.
Opening Hours:

07:00-18:30.
More Tips:

Time taken for the visit: Approximately 1 hour.
Our local experts are always ready to create you a hassle-free tour. Get an authentic experience by contacting one of our travel advisors.