Wupaihe Rafting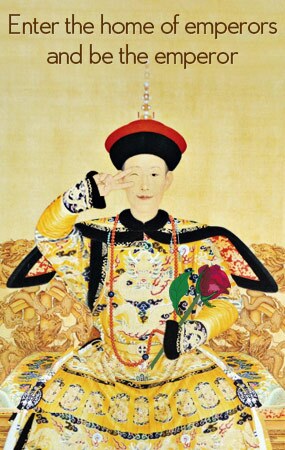 Catching up with nature by drifting along Wupai River
Situated in Ziyuan County, 107 kilometers southwest of Guilin, and running along Cat Mountain, the highest mountain in southwest China, Wupai River is an ideal destination for those who enjoy outdoor activities and adventure. Clear rapid waters, thick forests, minority traditional villages, scenic green mountains and waterfalls make rafting in Wupai River an unforgettable experience. The river is also popular among locals, who usually make it a day trip, and China Drift Invitation Contest was held here in 2001. Although waters are rapid, rafting down the river is a safe and fun activity. All boats are equipped with lifejackets and helmets (which you have on at all times during the ride) and two licensed instructors. [TIP: Rafting in Wupai River is not advised for children under 14 years old and adults with health issues such as heart problems, high blood pressure etc.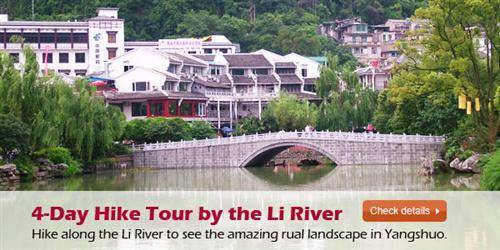 Experience
Rafting along Wupai River is a fascinating experience. The river's width varies from 5 to 30 meters and both sides are covered with thick forest, giving the visitor a feeling of seclusion, it's just you and nature! Along with lush greenery unusual stone formations, waterfalls and green mountain peaks create some dramatic scenery ideal for pictures [TIP: make sure you have a waterproof case for your camera since it is almost a fact that you will get wet during the ride. An extra pair of clothes can be a good idea as well.] Miao and Yao villages, visible by the river, will add a cultural touch to your ride. Miao and Yao are minority tribes with their own customs and culture. Visitors are accepted in the villages where they have a chance to watch traditional dances, try the local food and play traditional games.
Detail Information
Getting there
There is an express bus starting from Ziyuan that gets you to Wupai River with no other stops in the way. It runs seven times a day and the ticket costs 23 Yuan (3.65 US dollars) per person. Normal buses also make a stop at Wupai River. The ticket costs 21 Yuan (3.33 US dollars) per person and they run every 20 minutes from 6.30am to 6pm. [TIP: There is a special mini bus that gets you up to the starting point of the excursion once finished rafting.
When to go
Rafting excursions are organized from mid-April to mid-October. Mid-May to the beginning of September would be the best time to visit. With greenery at its pick and the possibility of raining being low, you will be able to enjoy you trip at its most.
Tickets
Ticket prices vary depending on the part of the river you decide to raft in and the distance that you will be covering. Below you can find some fixed prices. Keep in mind that special prices are available for members.
• Upper part of the river (12,5 kilometers): 168 Yuan (26.65 US dollars) per person
• Lower part of the river (19 kilometers): 238 Yuan (37.76 US dollars) per person
• All 31,5 kilometers: 368 Yuan (58.39 US dollars) per person
[TIP: There are no student, or any other discount, tickets available. Every boat can carry up to 7 people (excluding the instructors). From 1 to 6 people you need to pay for 6 tickets. From 8 to 12 people you need to pay for 12 tickets. For over 12 people you need to pay for the exact amount of tickets.
Solo Adventure Tips:
Location:

In ziyuan county, 90 km away from Guilin.
How to Get There?

Ticket Price:

Opening Hours:

All the day, Tour time:3 hours
More Tips:

The tour is not suitable for those who suffer from hypertension and pregnant women, children under 14 years old and old people over 60. 
2. You will get wet during the drift, prepare clothes for change
 3. best rafting time: May- October
Our local experts are always ready to create you a hassle-free tour. Get an authentic experience by contacting one of our travel advisors.