Xingping Fishing Village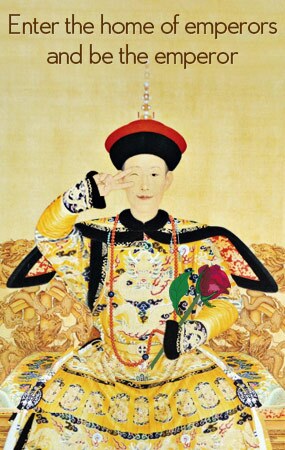 Overview
For many years, this quiet but picturesque fishing village more than 20 kilometers from Yangshuo took a backseat as other Chinese provinces and cities hogged the tourism spotlight—until 1998 when the then-president Bill Clinton ended in Xingping. Since then, the world knew, and they started pouring in.
Things to Do
Xingping Fishing Village is often called the Old Town—and rightfully so. It's been around for more than 500 years! (The actual Xingping town has seen multiple dynasties.) Nevertheless, it's able to retain its provincial charm and natural beauty for the newer generations to appreciate.
Since 1998, more tourists, both local and foreign, drop by the village, so you can expect a lot of people coming in droves in certain days. However, most of them don't stay too long, so you can still enjoy some peace and quiet if you stay a bit longer.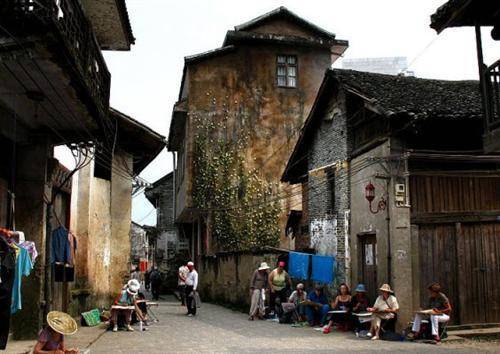 Xingping Fishing Village
The best way to explore the fishing village is by foot, as you pass through homes with patterned windows and walls or flying eaves and other age-old architectural structures, as well as cobblestone roads. This also gives you a chance to strike a conversation with the locals if you know a bit of Chinese. Otherwise, they'll be more than happy to interact with you through their warmth and smiles.
The village speaks a lot of the daily routines of its people: kids play among themselves, mothers cook their meals, while their fathers are out there in the Li River, trying to earn their livelihood. Speaking of the river, you can ride a bike that can take you all the way to the coastline. Another option is to pay for a cruise that will take you all across the length of the waters, giving you a breathtaking view of the mountains that envelop the town. All in all, Xingping boasts of 7 huge mountains that old Chinese consider as the village's guardians.
If you are on a budget, you can request a local to take you to their roofs. Some of them have great spots of the rivers as well as the surrounding massive land forms.
The area is also dotted with caves, one of which is the Lotus Cave, which is more than 500 meters in length and 2 meters in width. Located around 2 miles from the town center, it is extremely popular among adventurers because of its incredible formations of stalactites, including those that resemble lotus pods (hence, the cave's name).
A hike among the different hills is also a good way to get to know Xinping more. Two of the well-known ones are Snail Hill and Shutong (School Boy Hill), found along the riverbank. Aside from their unique forms, they are also known for their gorgeous nearby sceneries, such as the nunnery that is found at the base of Snail Hill. It was built during the Ming Dynasty and is a favorite spot of prayers for school children who like to pass their examinations.
Solo Adventure Tips:
Location:

Xingping Fishing Village, Yangshuo, Guilin, China
How to Get There?

To get to the fishing village and town, ride a bus from Yangshuo. Another option is to take a boat ride from the main port in Xing Ping, which may take around 20 minutes, depending on where you start. Since the terrain is relatively flat, one can explore using a bike or by foot.
Ticket Price:

10 RMB as entrance fee
Opening Hours:

7:00—18:30
More Tips:

Most tourists spend at least an hour in the village, but the town is so beautiful to miss out on the others. Stay longer by checking in one of the newly opened inns. There are also quaint cafes serving dual-language menus.
Our local experts are always ready to create you a hassle-free tour. Get an authentic experience by contacting one of our travel advisors.