Yangshuo County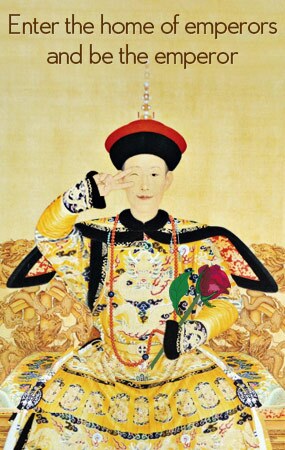 Yangshuo County is famous for its picturesque landscape including the beautiful Karst limestone hills and the Li River and Yulong River with clear water. Located in the Southeast Guilin, it is 65 kilometers far from the city center of Guilin.
Yangshuo County (Yángshuò xiàn in Chinese Pinyin) has a history of more than 1400 years, occupying an area of 1428 square kilometers. It was foreigners that first discovered this county in the early 1980s. The beautiful Karst hills, gorgeous cave, pure water compose the unforgettable scenery in Yangshuo. Gradually, the outstanding landscape makes the nameless southern town Yangshuo into a famous place to visit in China. The paintings and poetry about Yangshuo jostle for people's attention in the world.
There are some ethnic minorities including Zhuang, Yao, and Miao people living in Yangshuo. The local folk culture is well kept in Yangshuo County. Yangshuo is also a well-known rock climbing base in China. Due to the advantageous Karst geography conditions, Yangshuo County provides people with ideals to climb rock. It is another great concentration of foreigners.
Climate
Yangshuo has a Subtropical monsoon climate. The best time to visit Yangshuo is from April to November. However, July and August are the hottest months in Yangshuo. The average temperature is about 28℃ and the highest temperature is above 35℃ during the period.
Food
Yangshuo beer fish is the most famous dish in Yangshuo. Besides, Western-style cuisine restaurants are easy to find in West Street in Yangshuo.
Attractions
Scenic limestone peaks, green rice fields, traditional towns and villages and calm clear-water rivers create a fascinating picture around the county of Yangshuo. Below are some of the spots one shouldn't miss when visiting the area.
West Street
West Street, also called "Foreign Street" in China, is the busiest street in Yangshuo County. The street is full of various shops, restaurants and bars. It is a good place to buy souvenirs at a cheap price in China. It comes into a lot of people's must-visit lists in Yangshuo.
Moon Hill
Moon Hill is another widely known scenic spot in Yangshuo. It has its name because of the crescent shaped cave. Go hiking up to the Moon Hill, the beautiful limestone hills and snaking river come into sights.
Big Banyan Tree
The big Banyan tree occupies an area of more than 1000 square meters with a 17-metre height. A legend goes that it is more than 1,300 years old. People treated it as a tree with a super power. In the ancient times, people hang the paper with their wishes on the tree to pray their dreams to come true, especially the poor treated it as a powerful doctor to cure their illness.
Impression Liu Sanjie
Impression Liu Sanjie is a large scale show held at night including ethnic songs and dance with a background of the fantasy landscape in Yangshuo. The show which was directed by Zhang Yimou (one of the most famous directors in China) is on the must-do lists of numerous travelers.
The Li River Cruise
Cruising li River on a bamboo raft is the best introduction to the natural beauty of Yangshuo.
TIP: try to catch one of the morning of evening cormorant fishing shows where local fishermen use cormorant birds for fishing.
Yulong River
Crystal clear and calm, with no rapid currents, the waters of Yuolong River (the largest branch of Li River) are ideal for drifting, offering the visitor a chance to relax while enjoying the scenic views of dramatic limestone peaks and green farmlands.
Longmen Water Cave
Located in Longman Village, 16 kilometers away from Yangshuo, this underground cave is the largest in the area. Visitors enter the cave by boat and have the chance to take a mud bath and then shower under a waterfall. One can get to Longman Cave by bus or bike and the entrance fee costs 168 Yuan (26.65 US dollars0.
TIP: Strong artificial light can damage the internal of the cave so it is going to be pretty dark inside. Bring along a torch; it is allowed and essential in order to enjoy your visit.
Butterfly Cave
In the outskirts of the city of Yangshuo lies a fascinating winged world. The butterfly Cave, where you can admire stalactites shaped like butterflies, along with the butterfly waterfall, the butterfly lake, the butterfly bridge and the butterfly garden (home of more than 200 different butterfly species) will have you believe that you were magically transferred to fairyland!
Green Lotus Peak
Lotus Peak is a green limestone peak that, as the name clearly states, looks like a lotus flower emerging from water. Chinese inscriptions can be found on several parts of the rock. Lotus Bridge offers a great view of the Lotus Peak.
Bilian Peak
Half an hour climbing will get you on the top of Bilian Peak, where you can enjoy one of the most scenic views in Yangshuo.
Classes and Courses
For the ones looking to indulge in Chinese culture, short time classes of traditional cookery, martial arts and the Chinese language are available in Yangshuo.
• LANGUAGE: Omeida Chinese Academy offers two week classes (20 hours) to foreigners under the cost of 1000 Yuan (158.66 US dollars).
• COOKING: Yangshuo Cooking School organizes traditional cooking classes that include visits to the market for fresh traditional ingredients. Cloud 9 Restaurant also hosts cooking classes for 150 Yuan (23.80 US dollars) per person.
• MARTIAL ARTS: Kungfu classes for foreigners are held by the Budizhen International Kungfu School and Taichi classes are available at Yangshuo Taichi Health Center.
Solo Adventure Tips:
Location:

Located in South China, close to Guilin, the county of Yangshuo has become a popular destination among backpackers and travelers interested in nature and culture.
How to Get There?

Easy access, by bus or train, from Guilin, dispenses the visitor from the need of travel agents. Buses run from Guilin Main Bus Station (located in front of the train station) to Yangshuo every 20 minutes from 7am to 8pm and the ticket costs 20 Yuan (3.17 US dollars). It is a one hour ride by express bus (no.Y13) and a one and a half hour ride by regular bus. Tickets can be purchased at the bus station.
Not as popular as buses, trains leaving from Guilin Train Station also get to Yangshuo. [TIP: Shops such as cafes etc. can book train tickets charging a small commission. Make sure that you book your ticket 2-3 days in advance.]
Taxi fare from Guilin airport to Yangshuo is about 150 Yuan (23.80 US dollars) and takes around one hour.
Once in Yangshuo though, forget all about buses, taxis and trains; walking and biking can get you in any place that is worth a visit. [TIP: Renting a bike is a must. You will spot bike rentals in almost every corner and rental prices are quite reasonable]
Ticket Price:

Opening Hours:

More Tips:

Our local experts are always ready to create you a hassle-free tour. Get an authentic experience by contacting one of our travel advisors.