Pearl Culture Shop in Guilin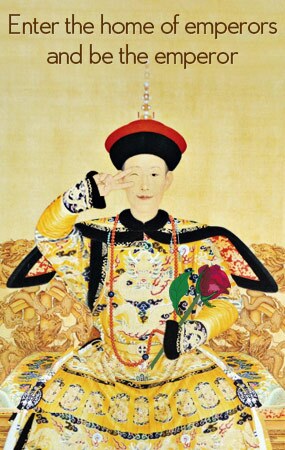 Guilin Pearl Culture Shop is located on the south of the Reed Flute Cave which is honored as "palaces of Nature's art", covering an area of about 10,000 square meters. It's a branch enterprise of China Southern Pearl Group, which exhibits and sells pearl products. China Southern Pearl Group is a large state-owned enterprise specializing in pearl research, pearl culture, pearl processing and pearl sale.

In order to carry forward the brilliant Chinese culture, Guilin Pearl Culture Shop provides the largest-scale pearl culture exhibition in China and exhibition and spot sale of China's s Southern Pearls. The pearls that are native to the coastal areas of Guangxi are known as Southern Pearls. The pearls abounding in Hepu County of Guangxi are top-quality Southern Pearls, which are fine, smooth, perfectly round, nacreous, glossy, lustrous and surpassingly beautiful.

Through the informative materials, pictures, characters, objects and specimens, you can fully know about the history, development and current situation of China pearls. Besides, the Pearl Culture Shop boasts about 2,000 designs of Southern Pearl products, among which, you can choose your favorite pearl accessories of novel design and superior quality at reasonable costs. In the processing department, you can also watch how pearls are fetched from clamshells on the spot. The leisure area and the bar can help you to relax yourself.
Customize a Tour to Guilin Pearl Culture Shop
If you want to visit Guilin Pearl Culture Shop while traveling to China, China Travel can customize a tour to Guilin Pearl Culture Shop which can save your time and money and trouble-free. Please feel free to tell us your idea!
Our local experts are always ready to create you a hassle-free tour. Get an authentic experience by contacting one of our travel advisors.