Guilin Shopping
Guilin Local Products:
Sanjin Watermelon Extract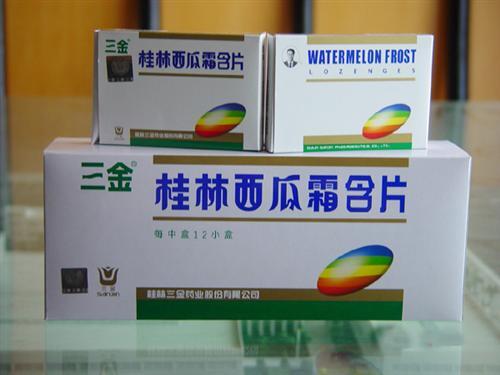 Sanjin Watermelon Extract has good curative efficacy of getting rid of overheat and analgesic syndrome. It is considered as a useful Chinese medicine good for throat and oral cavity. In Qing dynasty, a famous doctor named GU Shicheng recorded Sanjin Watermelon Extract in The Medicine Book on Ulcer over 200 years ago. Sanjin Watermelon Extract range of products takes the traditional watermelon extract as the main ingredient and mixed with other Chinese medicines. According to different symptoms and taste, they satisfy the diversified needs of sufferers with oral cavity or larynx diseases. There are 18 kinds of aminophenol and microelements contained in Sanjin Watermelon Extract and they are required elements by our body. The special curative effect of the medicine has been widely accepted by many consumers for many years. Recently it is reputed as the top brand medicine on fauces, and the professional status of miraculous medicine on throat and oral cavity with obvious curative and prev
Lapidarist Painting
Lapidarist Painting combines Lapidarist and painting skills. Using various gems of different colors as the raw material; through cutting and polishing, the gems retain their original luster. By integrating the skills of Chinese and western painting and on the basis of the different shapes of gems, the art work successfully reflects the images of mountains, rivers, birds, flowers, and social customs. There are varied styles and patterns, such as tank, tray, vase, and folding screen. Paintings on the surface demonstrate the third dimension of basso-relievo with strong expressive force.
Landscape Painting
Guilin
with its superlative natural scenery has inspired generations of Chinese painters to create their masterpieces.
Guilin
has been a hub for great painters over centuries and many of
China'
s prominent painters have visited
Guilin
to express their feelings through their art. This is the reason that
Guilin
has exhibits of some of
China'
s most renowned artists.
Painted Fans
Painted fans are delightfully delicate and colorful. The fans are available in various sizes but all are made with either silk or paper with bamboo as the fan support. The manufacturing process for a painted fan includes dyeing, mounting and painting with lacquer before it is ready for retail. Local painters in Yangshuo particularly enjoy depicting birds, flowers, insects and traditional Chinese girls. These fans are widely available in Yangshuo and Guilin and in many of the boutiques in the village and also at the weekend markets. They range in size from small to large and make very good wall decorations.
Bamboo Carving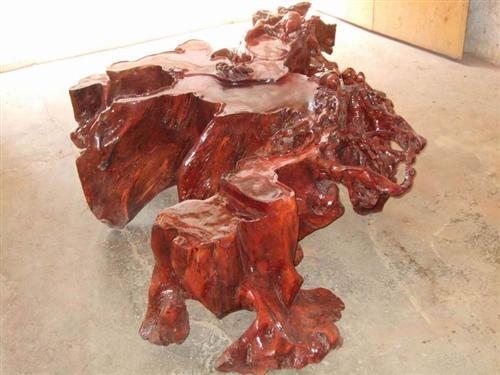 Bamboo carving usually uses the natural blue bamboo or boxwood as material. It reflects Chinese painting skills through thread carving, relief, and hollow out carving on different topics such as mountains, rivers, gardens, birds, flowers, and human figures. The large variety of items carved include tea caddy, vase, pencil vase, smoking set, bamboo chopsticks, bamboo crabstick, and folding screen, etc. Bamboo Carving is well known for its precise carving technique, remote artistic concept, and the match between the object and the abstract, boasting of high artistic value.
Paper Umbrellas
Guilin has a history of 400 years of making paper umbrellas, which fall into two varieties, oil and colorful umbrellas. Paper umbrellas made in Guilin are made in the traditional style and are very elegant with beautiful designs and various styles. The paper umbrella may serve as a good gift.
Guilin Shops and Stores:
Recommended Tours: