Guilin Transport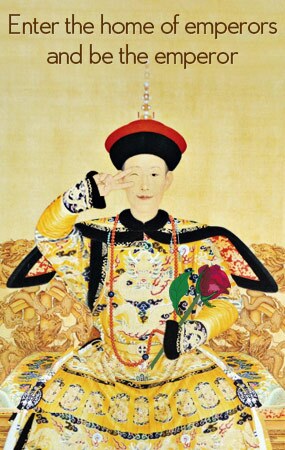 Guilin Liangjiang International Airport is 30 km west of the city (about a 40 minute taxi ride). There are 50 air routes to eight foreign cities or regions as well as 30 domestic cities. Direct flight from Yinchuan, the capital city of Ningxia Province to Guiln is available since 19 July, 2010. Though there is no direct flight from Guilin to Inner Mongolia, Qinghai Province, Tibet, Jilin Province and Helongjiang Province, it is convenient to get to these places from Yinchuan.
The airport was built in 1993 and opened to public in 1996. It is equipped with navigation, communication, monitoring and logistics system, which could provide 24-hour service. The departure hall in Terminal 1 has two floors and covers an area of more than 50,000 square meters. There are 8 boarding bridges and baggage conveyor belts. There are also commercial catering and other rental service facilities, like bank, in the hall. Be regarded as an important transportation way, it logged over 5.8 million passengers in 2014, making it as the 33rd busiest airport in China.
As tourism developed, Terminal 1 was overloading with passengers. In 2015, the construction of Terminal 2 was officially started.
Quick Fact about Terminal 2,
Guilin Liangjiang International Airport Terminal 2 was firstly built on 28th November, 2015 and put into test run on 28th September, 2018, at a cost of 3.83 billion yuan. Terminal 2 has a floor area of 100,000 square meters and an outdoor area of 400,000 square meters. It contains 22 security lanes, which 17 for domestic and 5 for International, and 25 boarding gates, the designed capacity to handle 12 million passengers and 95,000 tons of cargo a year. It's becoming a new landmark of Guilin and also provides better infrastructure for tourism.
Looking from above, Terminal 2 is like "U" shape. The building curve is elegant, just as the magnificent mountain of Guilin. There are three floors. First floor is arrival hall, where you can get luggage and take taxi. The second floor is rest room for dinning, transferring and connecting flights. The third floor if departure hall, for checking in, security check and boarding. Now Terminal 1 was close temporarily for renovation.
Flight Schedule
Guilin Liangjiang International Airport has 112 air routes and from 76 cities, which 12 cities are in domestic and 64 cities are located overseas. The fluctuations on the prices of air tickets are very common. For passengers searching for real-time prices and ticket fare of more air routes, please check with airline company in advance.
Domestic Destinations
Airport
Frequency
Shanghai -Hongqiao
Shanghai Pudong
Shanghai Hongqiao International Airport
Shanghai Pudong International Airport
Around 8 departures a day
Beijing - Capital
Beijing Capital International Airport
Around 4 departures a day
Xi'an
Xi'an Xianyang International Airport
Around 8 departures a day
Hangzhou
Hangzhou Xiaoshan International Airport
Around 7 departures a day
Chengdu
Chengdu Shuangliu International Airport
Around 2 departures a day
Chongqing
Chongqing Jiangbei International Airport
Around 4 departures a day
More domestic destinations include Shenzhen, Guangzhou, Lanzhou, Taiyuan, Zhuhai, Wuhan, Xiamen, Nanjing, Hefei, Shenyang, Zhengzhou, Qingdao, Dalian, Harbin, Yinchuan, Sanya, Tianjin...
| International Destinations | Airport | Frequency |
| --- | --- | --- |
| Seoul | Incheon International Airport | 4 departures a week |
| Hong Kong | Hong Kong International Airport | 3 departures a week |
| Kuala Lumper | Incheon International Airport | 4 departures a week |
More international destinations include Bangkok, Singapore, Busan, Taipei, Osaka, Shizuoka, Gangwon-do, Jeollanam-do...
Airport Bus
There are airport buses run between the airport and central Guilin, as well as Yangshuo. Details as below:
Getting to/from Guilin downtown
Departure destination: CAAC building (the Civil Aviation Administration of China)
Location: NO.18 Shanghai Road in Guilin
How to get to CAAC: Take bus No.100 from Guilin Station to Anxinxiaoqu stop
Stops: Swan Hotel ( near Guilin Railway station), Vienna Hotel ( around Rongshan RD in Lingui)
Departure time: Shuttle bus depart CAAC to the airport every 30 minutes from 6:00 to 21:30. At the airport, there is a shuttle bus available when a flight arrives, but it will not depart until it's at capacity.
Distance: 28 km
Duration: 40 -50 minutes
Ticket fare: CYN 20
Getting to/from Yangshuo
Departure destination: Yangshuo Bus North Station
Location: NO.47 Chengxi Road, Yangshuo County, Guilin
Stops: Non-stop
Departure time: Shuttle bus depart Yangshuo to the airport at 06:00, 09:00, 11:00, 13:00, 15:00, 17:00 19:00, 21:00. Bus leaves the airport to Yangshuo at 09:00, 11:00, 13:00, 15:00, 17:00, 19:00, 21:00, 23:00.
Distance: About 87 km
Duration: 1.5 hours
Ticket fare: CYN 50
From the airport to Longsheng
There is no direct shuttle bus between the airport and Longsheng. To avoid toubles of switching, it's highly recommended to book one-day tour from agent. If your flight arrives after 17:00, you can stay one night in Guilin downtown and leave for Longji in next day. Hence you can take a break and enjoy Guilin night life.
Our local experts are always ready to create you a hassle-free tour. Get an authentic experience by contacting one of our travel advisors.