Guilin Weather
Guilin is located in low latitude, enjoying subtropical monsoon climate. It has mild climate, with abundant rainfall, sufficient sunshine and ample heat. Guilin has four distinct seasons, with very long summer and short winter. The annual temperature averages at 18.9℃. The highest temperature falls in July and August, with the monthly average temperature of 28.3℃. The coldest month is January, with the monthly average temperature of 15.6℃. Guilin is suitable for traveling all the year round, with unique natural scenery in different periods. During the rainy days, the whole of the city, including the green mountain, the beautiful rivers and the fragrant flowers are shrouded in mist, looking enchanting and mysterious.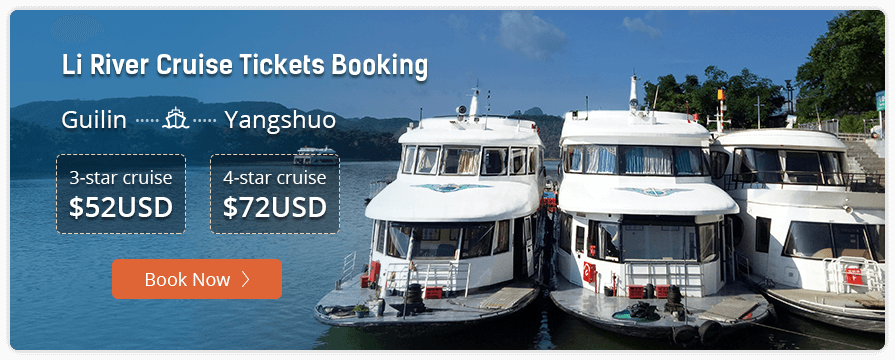 Best Visiting Time
The best time to visit Guilin is from April to October when the weather is comfortable and the unique natural scenery is at its best. However, the peak tourist seasons, including the May Day festival (May1st to May3rd) and National Day festival (Oct.1st to 7th), should be avoided, as there will be crowds of Chinese travelers during this period, causing inconvenience to transportation and accommodation, such as tickets booking and hotel reservation. Thus, tourists had better avoid these period.
The Annual Temperature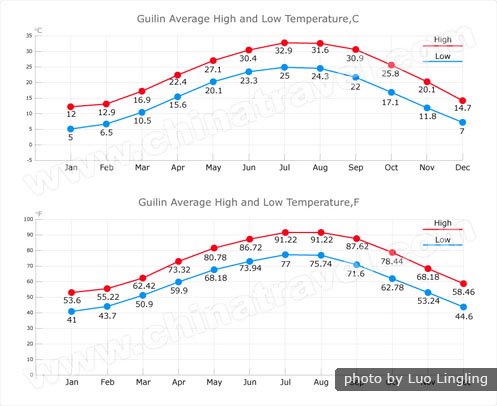 Spring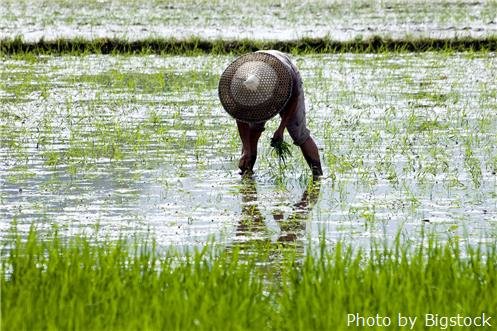 Spring is relatively warm in Guilin compared to the cold weather in North China, with blooming flowers and green trees everywhere. The temperature averages at about 10 ℃(50 ºF). Sometimes, there is some light rain, which brings some mystery and enchantment to the city. Travelers need to wear long-sleeved T-shirts, light sweaters and pants.
Summer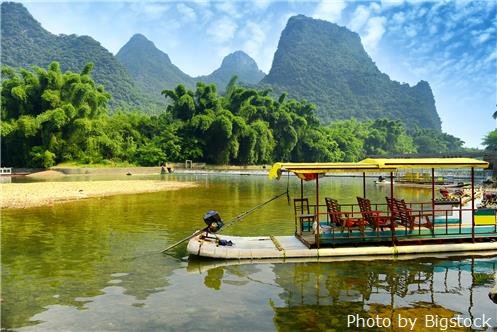 In Guilin, the rainy season falls in summer, concentrating mainly in May, June, July and August, with the annual precipitation of about 1,000 mm, occupying 50% of the total. The temperature can reach to 30ºC (86ºF). Though it is hot and humid, appreciating the scenery of Guilin in the rain and mist, you will feel as if you were in a misty wonderland. During this season, tourists should wear shorts and short-sleeved T-shirts. Besides, it's necessary to bring raincoats, umbrellas and sun block with them during this period.
Autumn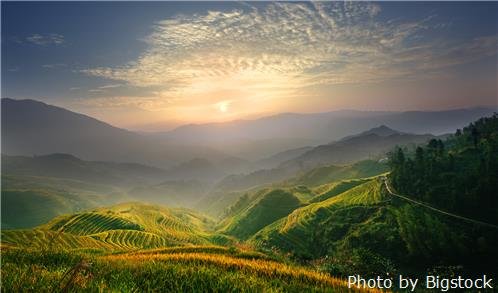 Due to the cool and comfortable weather, autumn is the peak tourist season of Guilin, with blue sky and gentle wind. Boating on the beautiful river, tourists can see the whole of the beautiful natural scenery reflected in the limpid water, such as the green mountains on both sides of the river. Traveling to Guilin in autumn, long-sleeved coats, T-shirts and light sweaters are enough.
Winter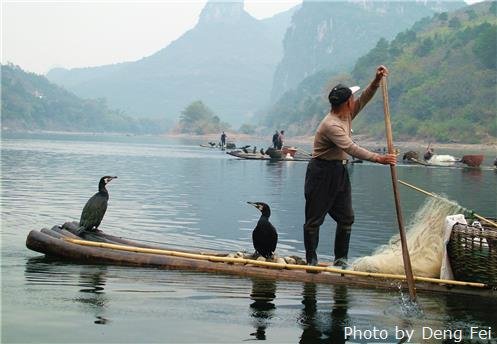 Winter is chilly and humid in Guilin, which is the coldest period of Guilin all over the year, with the average temperature of about  8 ℃( 46.4 ºF). There is hardly any snow in Guilin. Winter is the low tourist season of Guilin, thus, due to the fewer crowds, traveling to Guilin during this period of year can be convenient and some money can be saved. However, Chinese New Year, also named Spring Festival, usually falls in February every year, when there are huge crowds traveling in the whole China, thus, tourists should avoid this period. While traveling to Guilin in winter, tourists had better bring some warm clothes, such as down jackets, thermal underwear and cotton-padded clothes.
Avoid Peak Traveling Periods
It is strongly suggested that tourists should avoid peak traveling periods in China, when there are numerous Chinese people traveling, bringing inconvenience to tourists, such as transportation and accommodation. During peak traveling periods, it's very difficult to get a flight or train ticket and hotels raise their prices a lot. Shopping malls are crowded with people.
The peak traveling periods include some traditional Chinese festivals, including New Year's Day (January 1st to 3rd), Spring Festival ( late January or early February), May Day( May 1st to 3rd) and National Day holidays( October 1st to 7th).
Recommended Guilin Tours:
For an authentic travel experience, contact one of our travel advisors. Our local experts are always ready to create a hassle-free tour for you.