China Silk Museum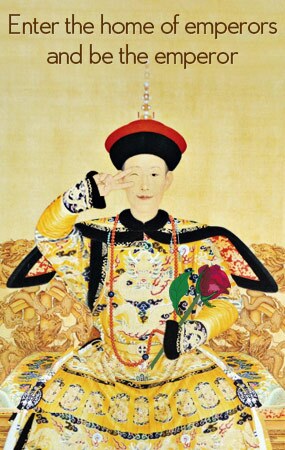 CNSM (China National Silk Museum) is located nearby the West Lake in Hangzhou, regarded as one of the first state-level museums in China .As it covers an area of 50,000 square meters and a building area of 8,000 square meters, it is the largest silk museum in the world. It was opened in February 26th, 1992, and visitors are free to visit the world class museum.
Preface lobby
The Preface Lobby leads visitors go into the theme of the museum, highlighting the features of the museum and the theme of silk. The abstract model of silkworm cocoon, the huge crewel embroidery and latitude and longitude lines symbolizing plain woven wood grill briefly give audience a basic understanding on the production of silk and the overall development of Chinese and Western silk history.
Silk Hall
The display of the relics is divided into three parts, which are Preface, the Origin and Development of Silk and the Gorgeous Chinese Silk. The diverse kinds of silk and magnificent Silk embroidery display a 5000 year long Chinese silk history.
There is an observation place and embroidery house present you a vivid scenes of traditional silk production. The hall collects damask, gauze, silk fabric, satin and brocade from each dynasty. A large model of silk is shown to visitors that directly explain the difference of all silk.
The corridor of Silk Road
By displacing the large ancient Silk Road Map and treasures unearthed from the Han and Tang dynasty, reproduce the famous prairie land Silk Road ,the four Maritime Silk Road and the new route opened, as well as the effect of these roads brought to Chinese and western culture.. In addition, the museum has produced a DVD video to elaborate the history and development of Silk Road.
Costume Hall
The display includes three parts which are silk clothing in fiesta, glorious embroidery and daily use embroidery. Silk clothing and ancient miniature character models interpreted the functions of silk in ancient society. It shows popular jacket dress robes, make clothes, robes and other court daily homemade costumes and embroidery in Warring States Period to the Qing Dynasty.
Dyeing Hall
The Dyeing Hall focuses on the display of formation of silk and dyeing techniques. Audience will actively learn the ancient production process of dyeing silk. A learning garden has been set up that enable visitors to make silk craftwork by them, enjoy the process of producing personal craftworks. Meanwhile, a ZIS Weaving Computer System was a set to teach audience to design textile pattern under the guidance of professional staff.
China National Silk Museum is a museum equipped with modern devices and is dedicated to offering convenience for visitors. It is free for all visitors all year around and visitors will be interpreted by both English and Chinese during the visit. Also, the exhibit are well laid out and nicely presented - in both Chinese and English. It is a great way to learn about the history and culture associated with one of China's most famous products.
Location:

on the lakeside of the beautiful West Lake of Hangzhou City
How to Get There?

Take Bus 12, K12, 809, Y3 (Tourism Bus Line 3) to Silk Museum Station.
Ticket Price:

5 yuan per person
Students with ID Cards: 2yuan
Opening Hours:

from 8:30 to 16:30 every day
More Tips:

1. There are free Interpretation at 9:00, 10:20, 13:00 and 14:20 every day.
2. Museum offers free materials about silk culture and knowledge.
3. Tourists can borrow audio tours from the museum with a deposit of 100 yuan.
Our local experts are always ready to create you a hassle-free tour. Get an authentic experience by contacting one of our travel advisors.