The Huqingyu Tang Chinese Medicine Museum is a professional museum focused on traditional Chinese herbal medicine. The museum is located at the Drum Tower grand street and showcases many cultural relics that are under the protection of the Chinese government. The museum was built in 1874 to house the relics, which mark the different milestones in Chinese herbal medicine.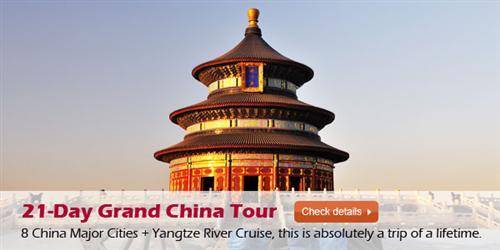 The museum has a very authentic feel to it since it is located in the ancient building that used to house the famous Chinese herbal medicine shop in Hangzhou. The shop started operating as a pharmacy way back in 1874 and was owned by Hu Xueyan, a merchant during the Qing Dynasty who also had an official role in the imperial court.
Today, the site is used as a museum as well as a factory and dispensary. Aside from the experience of walking into an authentic herbal medicine shop and the knowledge you will receive about herbal medicine lore, the Huqingyu Tang Chinese Traditional Medicine Museum also impresses with its great architecture, thanks to its very unique courtyard style appearance.
Things to do
The Huqingyu Tang Chinese Medicine Museum is divided into five different sections, and visitors should allot sufficient time when visiting so they can check out all five equally exciting areas. The museum covers a total area of 4000 square meters and therefore requires a lot of time and plenty of walking around. These include:
•Exhibition Hall, which brings visitors through the long history of traditional Chinese medicine. Here you will learn the origin, development, and various applications of traditional Chinese medicine and the role it plays in world medicine. You will also be greeted by samples of the major herbal plants used by the Chinese as well as the actual hand-processing workshop used to make medicines. The Exhibition Hall also pays tribute to the famous Chinese doctors who made history; these include Bian Que, Hua Tuo, and Lishizhen.
•Preparation Hall, which shows visitors how ancient Chinese herbal medicine are prepared, such as the traditional art of pill making and medicine cutting. Visitors can even try making their own medicines themselves.
•Chinese Healthcare Clinic, which offers traditional Chinese medical care for anyone who is interested in seeking treatment or consultation for their illness. The clinic is manned by authentic experts and doctors skilled in traditional Chinese care.
•Medicinal Foods Restaurant, where visitors can have their meals while exploring the museum; the restaurant serves unique Chinese medicinal and healthful foods. The meals not only taste great but also provide several health benefits such as anti-aging and disease prevention.
•Retail/dispensing area, where visitors can buy genuine Chinese herbal medicines that they can bring home with them. The medicines are all patented creations produced by the Huqingyu Tang pharmaceutical factory, and all are guaranteed to be of superior quality since they come from one of the oldest, most distinguished herbal medicine factories in China.
Solo Adventure Tips:
Location:

No. 95 Dajing Lane, near Qinghefang Old Street, Hangzhou, China
How to Get There?

To get there, you can take buses 8 and 15, which stop at Gulou near the museum. You can also take bus no. 40 to the Wushan Square stop. If you're in the West Lake area, you can take an easy 15-minute walk going to the museum. Tourists can easily find it as it is clearly marked in all Hangzhou maps. If you get lost, you can ask for Zhongyao Bowuguan.
Ticket Price:

RMB 10
Opening Hours:

8:00 a.m.-5:30 p.m.
More Tips:

Information accuracy:
We try to make the information on China Travel accurate when we write/edit it. If you find any outdated information, please inform us.