Six Harmonious Pagoda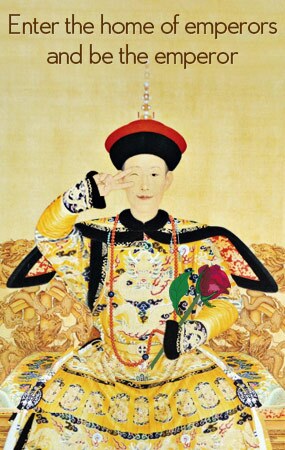 Located on the Yuelun Hill and overlooking the south of West Lake and Qiantang River, Liuhe Pagoda, which is also called as Six Harmouious Pagoda (六和塔) is one of the elegant masterpieces of ancient Chinese architectures. It was constructed during the Northern Song Dynasty to calm the tidewater of Qiantang River, whose name came from the Buddhist doctrine.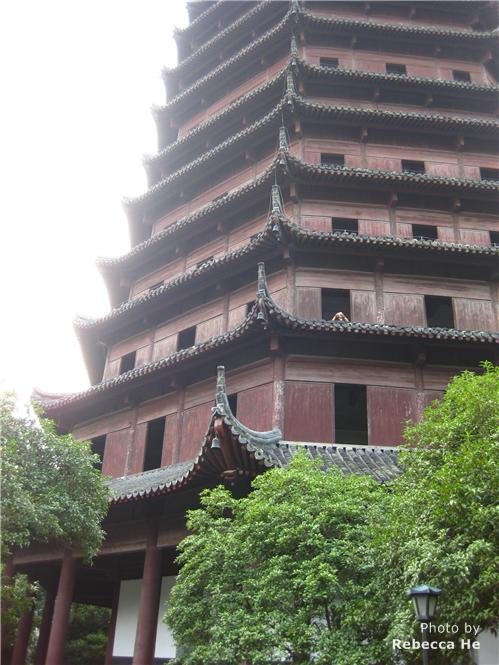 Legend
While there is a story spread among folks. In ancient time, the god of Qiantang River, Dragon King who was very fierce and brutal and always brought rainstorms and billowed to the farmland of the farmers living nearby. The farmland was always swallowed. There was a fishing child called Liuhe. His father was drowned while his mother was swept away by the billow.
Luihe was so distressed that he threw big stones into the river to calm it. The Dragon King could not stand for the shaking of the Crystal Palace, so he paid a lot of money and treasure to reach an agreement with Liuhe.
Liuhe put forward that the Dragon King must set his mother free and not bring any disaster to the people. From then on, the people nearby lived a tranquil life. In the story, the Liuhe Pagoda was built on the hill where Liuhe threw stones for appreciating him.
What to See
Chinese Architecture
The Liuhe Pagoda is a beautiful and tranquil place. When walking on the 200 wood stairs and climbing the pagoda, travelers will see lots of bird and fish sculpture on the wall. The red and blue shades used for the colors in these paintings and roof brackets are brilliant.
While walking through the narrow path up to the top of the pagoda, the culture of ancient Chinese architecture is a light spot.
The Tidewater and Sights Nearby
On August 18th of the lunar year, it is the best time to visit Liuhe Pagoda. The biggest tidal phenomenon takes place in Qiantang River this time every year. The top of Liuhe Pagoda is the best place to watch the spectacular tidewater. There are thousands of people waiting to watch it on the dyke of the river.
Sights Nearby
In addition, from the top of the pagoda, there are greenery forest and Hangzhou's skyscrapers. From the entrance, not only the pagoda but some pavilions, statuary, and several gardens can be seen.
Near the Liuhe Pagoda, there are Lingshan Cave, Song City and Thousand-island lake and performance of "Impression of West Lake". They are also places visitors must-see in Hangzhou.
Solo Adventure Tips:
Location:

on the Yuelun Peak of the north bank of Qiantang River, Hangzhou City
How to Get There?

Take No. 308 and 504 buses to Six Harmonies Pagoda.
Ticket Price:

20 yuan 
plus 10 yuan for ascending the tower
Opening Hours:

from 6:30 to 17:30
More Tips:

Be more careful when you are ascending the tower, for the stone steps of the pagoda are very steep.