Thousand Islets Lake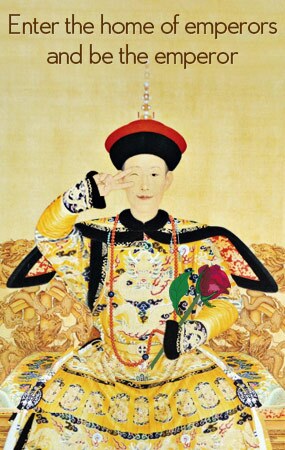 Thousand Islets Lake, located within Chun'an County of Hangzhou City in Zhejiang Province, is China's first artificial lake built in 1959 as well as China's largest national park. It's 129 kilometers from Hangzhou and 140 kilometers from Huangshan. It covers the area of about 573 square kilometers, which is over 100 times larger than West Lake in Hangzhou. The lake has the extreme depth of 117 meters and the average depth of 31 meters, with the water visibility ranging from 7 to 12 meters. Due to its favorable environmental protection, the water quality of Thousand Islets Lake ranks first among that of those rivers of lakes in China. Thousand Islets Lake go its name due to its 1,078 islets in the lake. Thousand Islets Lake has the largest number of islets in the world. Thousand Islets Lake is one of the 44 State-level scenic spots in China. It forms a travel network together with Wes Lake, Mt. Huang, Taihu Lake and Mt. Wuyi. Thousand Islets Lake Scenic Area is rich in scenery resources with crystal water and various islets with different sizes and forms.
The annual average water temperature of Thousand Islets Lake is about 19.6℃. In the lake, there are about 83 varieties of fishes, including some famous and precious fishes, such as mandarin fish and eel. Thus, the lake is also the largest fishing ground, suitable for exhibition and fishing, being the paradise for fishing enthusiasts. Besides, the scenic area also abounds with abundant animal and bird resources, with 90 varieties of birds, 1,800 varieties of insects and 61 varieties of animals. Thousand Islets Lake is celebrated as the Green Thousand Islets Lake, due to its forest coverage rate of 95%, with 1,800 varieties of plants. It was approved as the national forest park in 1986. Thanks to the surrounding mountains, tourists can appreciate various kinds of pretty followers in full bloom and enjoy a variety of fruits and local products, including sun-dried fish, sweet dates and hickory nuts.
Besides its wonderful natural scenery, Thousand Islets Lake also boasts a number of ancient buildings and ancient historical and cultural sites, including two ancient towns dating back to 1,800 years ago.
There are several ways to tour the lake. Tourists can go sightseeing around the lake by bike, which takes about 2 days for the whole trip. Besides, many tourists will choose to take a cruise boast to travel around the lake and go sightseeing.
Solo Adventure Tips:
Location:

How to Get There?

Ticket Price:

Opening Hours:

More Tips:
Transportation: Thousand Islets Lake and Hangzhou Buses from Hangzhou West Long Distance Bus Station(杭州汽车西站) travel from 6:00 to18:40 and run every 40 minutes. Buses from Thousand Islets Lake at Qiandaohu Long Distance Bus (千岛湖长途汽车站) travel from 5:20 to 18:00 and run every 40 minutes.
Our local experts are always ready to create you a hassle-free tour. Get an authentic experience by contacting one of our travel advisors.