Erlongshan Ski Resort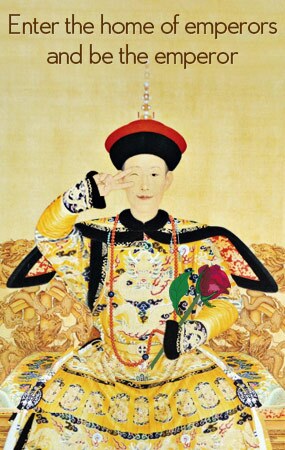 Season: Dec. - April.
Location: 50 kilometers ( 40 minute's drive) away from Harbin in the Erlongshan Scenic Area.
Highest mountain : 288 meters
Trails: 8
Lift: 1
Skiing Market: suitable for beginners,intermediate & advanced.
Erlongshan Ski resort has snow cover for 170 days per year with an annual average temperature of 15 centigrade degree.
Erlongshan has two trails for beginners, 6 runs for intermediate and advanced skiers. The child ski ground is the first of its kind in China. The ski resort covers around 780,000 square meters, and is capable of holding 4,000 skiers at the same time. The lift from the resort base to the top offers unique views of undulating countryside.
The unique feature of the Erlongshan Snow Resort is the accessibility of all the resort's facilities. All of the sports amenities are just a few minute's walk from your room.
For skiers' convenience, a safety facility has been set up to ensure skiers' safety and create a worry free environment.
Skier beginners may want to take a lesson or two to improve their skills. Skiing instructors at the resort teach all ages from beginners to experienced skiers in need of a tune up.
Accommodation: lodgings rang from the luxurious Fengchen Villa to budget guest houses.
Dining: Chinese food, local specialty and western food are served.  
Entertainment: Skating rink, football on snow ground, club, karak, Sauna.
Solo Adventure Tips:
Location:

50 kilometers ( 40 minute's drive) away from Harbin in the Erlongshan Scenic Area.
How to Get There?

Fly to Harbin first and then take a bus or tax.  The resort will arrange transport from hotels in Harbin and also from the Harbin Train station every day.
Ticket Price:

The Entrance Ticket Price: 10 yuan/person;
Skiing: 180 yuan/2 hours; 260 yuan/ half day; 320 yuan/day
Entertainment Facilities:
Motoring riding in the snow: 100 yuan/10 minutes;
Horse riding pulling the sledge: 30 yuan/circle;
Off-road vehicles driving in the sonw: 20 yuan/circle
Ski Instructors: 100-600yuan
Opening Hours:

Dec. - April.
More Tips:

Our local experts are always ready to create you a hassle-free tour. Get an authentic experience by contacting one of our travel advisors.