Harbin International Ice and Snow Festival
Top Things to Do in Harbin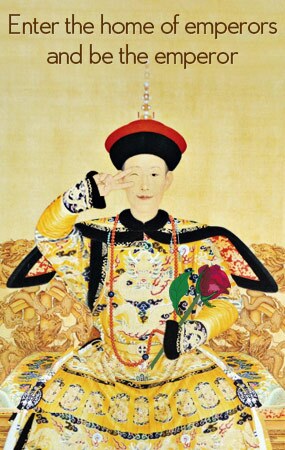 China Harbin International Ice and Snow Festival, formerly known as Harbin Ice Festival, gained its present name officially in 2001. The event has been held since 1963. During the Cultural Revolution it was interrupted for a number of years, but resumed since 1985. It is held annually from January 5 and lasts for over a month. There is no fixed end date. If sculptures melt, the festival ends. Usually, sculptures start to melt during the middle of February.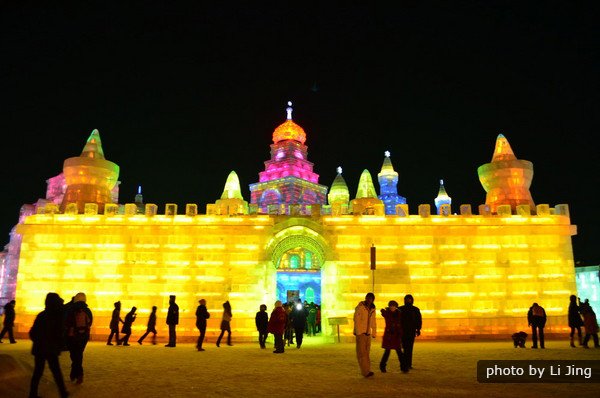 It is one of the world's four grandest ice and snow festivals, together with Japan's Sapporo Snow Festival, Canada's Quebec City Winter Carnival, and Norway's Ski Festival.
The activities of the festival are rich and colorful, consisting of several parts and more than 100 activities, such as international ice-snow weddings, the international ice-snow film festival, the international winter-swimming invitational tournament, Asian Ice Hockey League ice-snow sports, ice-snow tourism, ice-snow art, and many other exciting activities. There are many kinds of winter activity competitions, such as Yabuli alpine skiing, winter-swimming in the Songhua River, speed skating, a snow pitch football game and Ice Sculpture competition.
The Harbin International Ice and Snow Festival Opening Ceremony
Visitors have the opportunity to see fireworks and some performances. But the activities of the opening ceremony are not the same every year, and details are not publicized.
Time: January 5, annually
Main Attractions to See Ice and Snow Sculptures
Opening time
FAQ
What can I do if I go there in mid-December?
Before opening time, all the attractions listed above are closed to visitors (except Central Street) due to the production of the ice and snow sculptures. Visitors are not allowed to see the process of making ice sculptures. You can visit Central Street, Siberian Tiger Park and the ski resorts.
Solo Adventure Tips:
Location:

Harbin
How to Get There?

It takes about 3 hours to get to the winter festival venues from Beijing, including the flight to Taiping International Airport (2 hours) and taxi to the venues (1 hour). The airport is about 30 kilometers away from the city. There are buses between the festival venues and the airport. There are many overnight trains between Beijing and Harbin.
Ticket Price:

Opening Hours:

From January 5 to February. There is no fixed end date. If sculptures melt, the festival ends. Usually, sculptures start to melt during the middle of February
.
More Tips:

It is extremely cold in winter in Harbin. In January, the average temperatures range from –13 °C to –25 °C. So tourists should dress warmly.