Ice Lantern Exhibition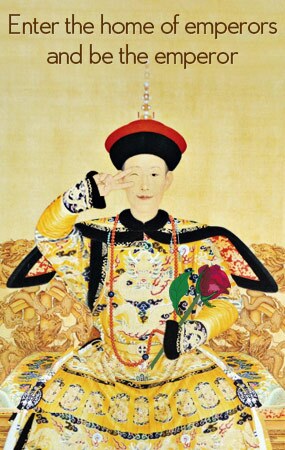 The First Ice Lantern Exhibition was held in 1963. During the Cultural Revolution it was canceled off and on, but resumed permanently in 1985. It is held in the Zhaolin Park every winter and covers an area of 6.5 hectares. About 1500 works are annually on show, with about 2000 cubic blocks of ice used. It has been developed into a large-scale outdoor Ice Lantern Exhibition that invites artists from all over China and the world, exploring a new theme each year. A yearly activity for Harbin, past themes have included tributes to Communist-era leaders, the Seven World Wonders, and most recently in 2007 a Canadian theme to Canadian doctor Norman Bethune who helped the Chinese during the Sin-Japanese War. The scenery of ice blocks run through with neon lights used to create the largest ice sculptures in the world is an amazing one. Harbin's artists use ice to create all kinds of ice-sculpture works of art, from the small self portraits found throughout the city, to the Guinness Book of World Records holder for largest ice sculpture, a monument to Niagara Falls built last year which was 250 meters long, 28 feet high, and used over 13,000 cubic meters of snow. With some modern technological means, artists and craftsmen turn pieces of natural ice into many fine and vivid ice-lantern works of art. The whole park is changed into an ice world and a lantern sea. Every year, there are new changes in the Ice Lantern Exhibition. It's therefore referred to as "a non-repetitive fairy tale forever" by locals.
Location:

in the Zhaolin Park
How to Get There?

People can take Bus 101,103 or 114 to directly get to the scenic spot.
Ticket Price:

In the day: 50 yuan per person
In the evening:100 yuan per person
Opening Hours:

It lasts from January 5 to the end of next February.
More Tips:

The Ice Lantern Exhibition begins on January 5. It extends into the end of next February.
Our local experts are always ready to create you a hassle-free tour. Get an authentic experience by contacting one of our travel advisors.