Yabuli Ski Resort
Located 23 km from Yabuli Town, Shangzhi City, Heilongjiang Province, Yabuli Ski Ground is both the largest and best ski ground in China. It has held many influent games such as the third Asian Winter Games in 1996, the Fifth National Winter Games and the Eighth National Winter Games. The ski ground provides great skiing nice snow scenery, modern facilitates and high mountains.
Location
As the best and largest ski ground in China, Yabuli Ski Ground is around 190 kilometers east of Harbin, the capital of Harbin Province and 120 kilometers west of Mudanjiang City. It covers a total area of more than 66 hectares, which makes it big enough to hold international games.
Weather
The lowest temperature here is -44℃ and the average temperature is around -16℃ during the winter. Because of the long ice/snow period and the high elevation, it is very suitable for skiing. The period from the beginning of November to late March of the following year is the best time to skiing in the magnificent Yabuli Ski Ground.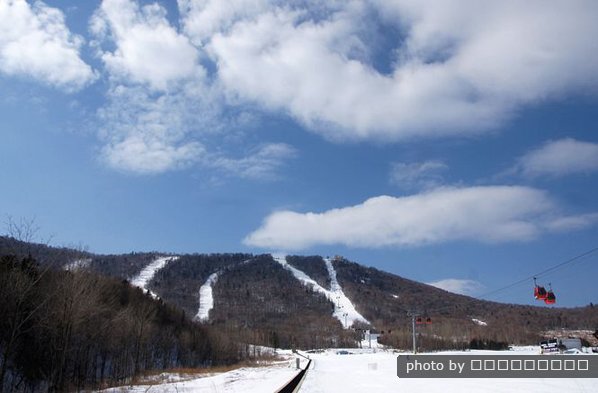 The Ski Trails and Facilitation of Yabuli Ski Reserve
It has the longest skiing trail in China with a total length of 50 kilometers.
It has 11 the finest slide-way system in China with a total length more than 20 kilometers, which makes it world's leading slide-way. These slide-ways are of different sizes, which provide skiers different skiing experiences. These slide-ways have a comprehensive capacity of 1,500 persons per hour, which makes sure that people don't need to stand in a queue for hours.
It has a snow-making system of 6 snow-growing machines. The snow-making system makes sure that there is enough fresh snow.
Location – Roughly 200 kilometers east-southeast of Harbin
Season – Mid November to late March
Pistes/Trails – 11 (9 Alpine, intermediate to advanced; 1 Nordic; 1 Beginner)
Lifts – 9 (incl. a new 6-seat gondola (enclosed lift) and a new 4-seat open chairlift)
Additional Activities – A snowboarding park, a toboggan run, a skating rink, snowmobile trails.
At Yabuli Ski Resort, the visitors can rent everything from supplementary equipment to a complete equipment package – visitors can expect to ski, snowboard, toboggan, or to ride a snowmobile here even if arrive in ordinary street clothing.
Target Group – Beginner, intermediate and advanced skiers as well as fun-loving snowboarders, tobogganers, skaters and snowmobilers
The Competitive Section and the Leisure Skiing Section
The ski ground is divided into two sections: the competitive section and the leisure section. The competitive section reaches an altitude of more than 1,374 meters and built subject to the international standard. The competitive section provides excellent skiing condition for national-team skiers, professional skiers at home and abroad.
The leisure section provides a comparatively safe condition for leisure skiing. The primary skiers and children can visit the beauty of snow scenry by sliding down from the top of snowy mountains.
Transportation
Visitors can rent a car from Harbin Airport to get there, which taking a 3-hour drive roughly. Taking tourist buses from Harbin City also can get access to Yabuli Ski Ground.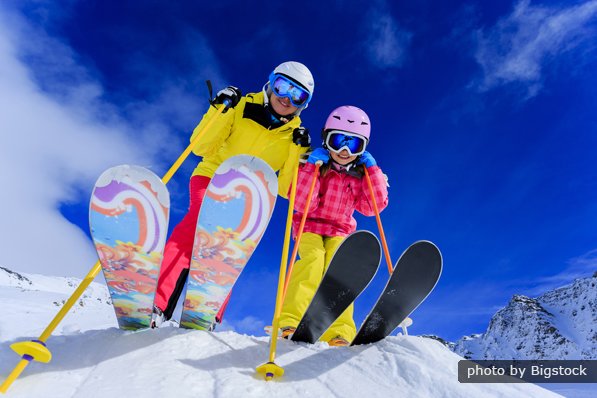 Accommodations
Yabuli is a very modern ski resort with some of the most state-of-the-art equipment available, from lifts to snow-making machines to snow-grooming machines, and of course the resort is equipped with modern lodgings in variety of price/amenity categories, from bed-and-breakfast hostels popular with students to 3-star hotels that cater to more discriminating tastes/budgets.
The two most notable among the latter category of lodgings being the Tinyihu Hotel and the Windmill Village Hotel which offer the most modern conveniences such as cable TV, indoor swimming pools, fitness rooms, bowling alleys and billiard halls, as well as bars, restaurants, gift shops and Internet cafés, and they even have a special play room for smaller children.
The combined bed capacity of Yabuli Ski Resort is roughly 600, distributed rather equally among budget and "starred" options.
Tips
Don't worry about the lodgings. There are modern lodgings in variety of price. And there also are youth hostels popular with students.
The Yabuli Sun Mountain area is of course more than just a venue for wintertime skiing, it also offers a range of year-round activities such as "grass skiing", hot-air ballooning and para-gliding, mini-golf and tennis. 
Visitors can explore the forests of the Changbai Mountain Range where they will surely run across squirrels, hares and pheasants, as well as a plethora of birds of all types of feathers.
Nearby Attractions
There are some holiday resorts around Yabuli Ski Ground such as Snow Sculpture on the Sun Island and Central Street. Snow Sculpture on the Sun is a merry land with ice and snow sculptures. Central Street is a 1,400 meters long commercial avenue, which featuring principally Russian and European style facades.
Location:

on the Southeast of Yabuli county, Shangzhi city, Helongjiang
How to Get There?

If visitors want to rent a car, the drive from Harbin Airport is about 230 kilometers, or a 3-hour drive, roughly. There are of course tourist buses that run to and from the ski resort from the city of Harbin. These can be caught at Harbin's from Longyun Bus Station.
There is Harbin-Yabuli train: K7047 from Harbin to Yabuli South. It departs Harbin at 07: 34 and takes 3 hours to Yabuli. Hard seat ticket: 33 yuan. Soft seat ticket: 50 yuan.
Ticket Price:

10 yuan to enter Yabuli Skiing resort.
(Different clubs charge different. The following price is a just for reference.)
Skiing fee: 140 yuan for 2 hours, 280 yuan for half a day and 380 yuan a day.
Renting ski clothes: 80 yuan a day.
Coach: 200 yuan for 2 hours, 300 yuan for half a day and 500 yuan for one day. 
Opening Hours:

Daytime: 08:00 AM– 4:30 PM; Nighttime: 4:30 PM – 10:00 PM (Note that tickets are sold either for daytime or for nighttime skiing, therefore the two separate time frames.)
More Tips:

Food – Visitors should definitely taste the traditional dishes of northeastern China while in the region. The dish that is most highly recommended is Di san xian, which is basically fried potatoes, peppers and eggplant, but, as in French cuisine (or in any good cuisine), it's all in the way it is prepared. Visitors will be hard put to replicate this amazingly delicious dish at home!

Shopping – There are numerous souvenir and specialty shops in Harbin that offer everthing from Russian furs to fine crystal, as well as dried mushrooms, herbs and wild honey (Harbin's justly famous Central Street has it all!).
Accommodation – As indicated above, the Tinyihu Hotel and the Windmill Village Hotel offer "starred" lodging, but there is a complete range of budget accomodations as well.
Recommended Harbin Tours:
For an authentic travel experience, contact one of our travel advisors. Our local experts are always ready to create a hassle-free tour for you.