Harbin Weather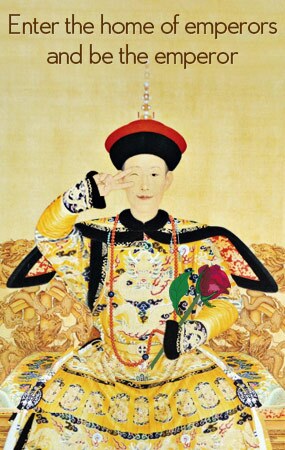 Weather Conditions
Harbin belongs to temperate continental monsoon climate, with four distinct seasons and large annual range of temperature. It boasts long and chilly winters and short and comparatively warm summers, with the annual average temperature of 3.6℃. The temperature in spring and autumn changes greatly. The coldest month is January, with the average temperature of -24.8℃, and the hottest month is July, with the average temperature of 24.8℃. Snow falls from November to the following January in Harbin. The summer of Harbin is comparatively cool than that of many other cities, thus, it can be ranked as an ideal place for avoiding summer heat. However, the rainy season falls in July and August and people need to bring raincoats and umbrellas with them during this period.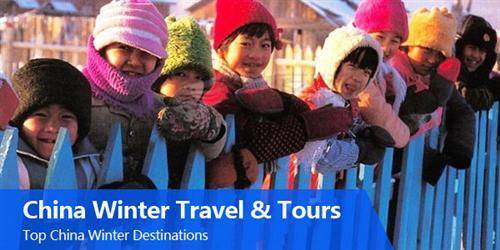 Best Time to Visit
The best period to visit Harbin is from December to the following January when the whole city is covered with white snow. In winter, Harbin becomes a grand world of snow and ice, which is the paradise for skiing enthusiasts. Just at this period, the world famous Harbin Ice-Snow festival is held, during which, people can not only participate in various snow activities, but also appreciate a variety of snow sculptures. Besides, during the period from July to September, an increasing number of tourists come to Harbin to spend their summer holidays due to its comfortable weather condition.
Spring (March to May)
Spring, as a transitional season of summer and winter, is a relatively dry and windy season in Harbin, with changeable weather condition. The temperature rebounds rapidly and changes greatly. The temperature ranges from -11 ºC to 1.11 ºC in March, from -5.6 ºC to 12.78 ºC in April and from 7.22 ºC to 21.11 ºC in May. Though the temperature starts to rise up in March, it's still very cold. Thus, remember to wear warm clothes, such as thick sweaters, thermal underwear and down jackets. In April and May, it's becoming warmer and thick coats are enough.
Summer (June to August)
Summer lasts from June to August in Harbin, when it's quite rainy and hot. As Harbin is not so scorching as many other cities of China, an increasing number of people come to Harbin to spend their summer vocation these years. Rainy season falls in July and August, when about 65% of the rainfall throughout the year concentrates. July is the hottest month of the year, with the temperature ranging from 18.33°C to 28.33°C. For packing, umbrellas, short-sleeved shirts, sunglasses, sunhats and sun cream are necessary.
Autumn (September to November)
Autumn, as the transitional season of summer and winter, lasts from September to November. The rainfall decreases obviously and there is large temperature difference during day and night. The temperature ranges from 8.89°C to 20.56°C in September, from -5.6°C to 12.22°C in October and -11.11°C to -5.6°C in November. In September and October, long-sleeved coats and thin sweaters are enough. In November, thick sweaters and cotton-padded jackets are necessary.
Winter (December to February)
Winter lasts from December to the following February in Harbin, which is the best season for visiting Harbin. The average high temperature reaches -13°C and the average low temperature is about -25°C. There is frequent and heavy snow in winter in Harbin. Though it's so chilly in winter, thanks to the low temperature and heavy snow, Harbin becomes a beautiful grand world of ice and snow in winter, suitable for various snow activities. For packing, make sure to bring your warmest clothes, such as down jackets, cotton-padded jackets, cotton-padded shoes, scarf and gloves.
Our local experts are always ready to create you a hassle-free tour. Get an authentic experience by contacting one of our travel advisors.