Hebei Transport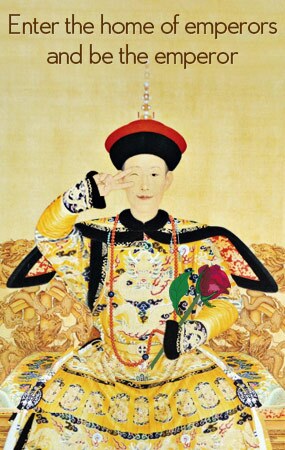 Overview
Hebei Province is an important traffic hinge for the capital Beijing to connect all parts of the country. With years of construction and development, Hebei Province has formed a comprehensive transportation network integrating highway, railway, waterway and air transport.
In the whole province, there are 25 main line railways and 27 national arterial highways. The mileage in expressway open to traffic amounts to 2,007 kilometers, which ranks the third among the provinces of mainland China.
Air
At present, Hebei Province has formed a nationwide airline network which is centered on Shijiazhuang and Qinhuangdao and connects over a large number of big and medium cities throughout the country. Shijiazhuang civil aviation airport is an international port airport with the state approval.
At, present, it has opened up 44 air routes which connects 47 cities in the mainland of China, such as Beijing, Zhengzhou, Changsha, Guangzhou, Nanjing and Shanghai. Besides, Shijiazhuang civil aviation airport also offers flights to Hong Kong, Korea, Russia and some countries of Commonwealth of Independent States. Qinhuangdao Shanhaiguan Airport is a civil and military airport.
It offers 25 air routes which connect 27 cities throughout the country, including Shanghai, Xi'an, Kunming, Shijiazhuang, Dalian, Shenyang, Harbin, Chaoyang, Taiyuan, Qingdao, Nanjing, Zhengzhou, Guangzhou, Yantai, Weifang, Jinan, Changchun and Hohhot. Handan Airport has opened flights to Dalian, Shanghai, Hangzhou, Xiamen, Xi'an, Guangzhou, Chongqing, Haikou, Hohhot, Wenzhou and some other cities.
Highway
Until the end of 2002, the length of highways on operation in Hebei Province amount to 63,079 kilometers which include 1,591 kilometers of expressway, 5,730 kilometers of the national road and 1,735 kilometers of accommodation road.
There are more than 10 national roads in the province, which connect Hebei with various regions of Southeast China, Inner Mongolia, Shandong, Shanxi and Henan provinces. The expressways mainly include Beijing to Shijiazhuang expressway, Tangshan to Tianjin expressway, Baoding to Tianjin expressway.
Railway
In Hebei Province, there are mainly 15 trunk railways including Beijing to Guangzhou railway, Beijing to Shanhaiguan railway, Shijiazhuang to Taiyuan railway, Shijiazhuang to Dezhou railway, Beijing to Baotou railway, Beijing to Qinhuangdao railway and Beijing to Taiyuan railway. Besides, there are 12 local railways in the province. Hebei Province has 349 railway stations altogether, and Shijiazhuang Railway Station is the railway terminal of North China.
Waterway
As Hebei Province faces the Bohai Sea in the east with the coastline length of 487 kilometers, it enjoys convenient marine transportation. The harbors from south to north are mainly Huanghua Harbor, Tianjin Harbor, Tangshan Harbor, Jingtang Harbor and Qinhuangdao Harbor. Among them, Qinhuangdao Harbor is the second largest port of the coastal ports in mainland China and an ice-free port in North China.
Top Things to Do in Hebei
Our local experts are always ready to create you a hassle-free tour. Get an authentic experience by contacting one of our travel advisors.