Hetian Shopping
Hetian Local Products:
Hetian is famous for three main things: silk, jade and carpet.
Firstly, Hetian silk. It was Hetian silk that made Hetian an important commercial center on the ancient Silk Road. Nowadays, there is a kind of silk named Aitilai silk has become the main product of Hetian silk. This silk is soft and light and it is fit for tailoring summer wear very much.
Secondly, Hetian jade. Hetian jade with a history of at least 7000 years in our country has been one of important components of our jade cultures! It is called the "National Treasure" and famous all over the world because of its hard texture and pragmatic color.
Thirdly, Hetian carpet. Hetian carpet also has a very long history. It gains gratifying reception home and abroad by its practicability, esthetics and collecting value. The excellent resilience, bright color, and durability of this carpet make it well loved by all the people.
Besides these three kinds of specialties, you could also buy a lot of other specialties like raisin, dried fig, traditional Xinjiang's ornamental hats and so on. Hetian is a rich fairy land which welcomes you to know and explore.
Hetian Carpets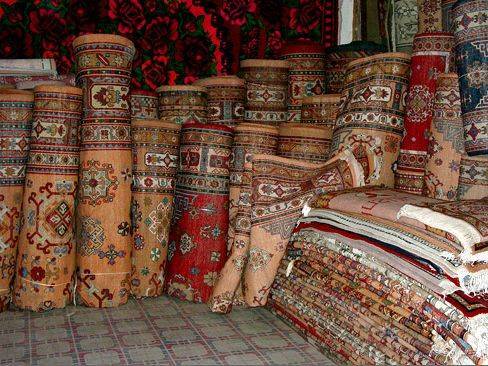 Hetian carpets belong to oriental hand-made carpet system. They are produced mainly from Hetian Prefecture, so they are called "Hetian carpet". The carefully chosen raw materials and the fine weaving art is the major reason why they are so much favored by consumers all over the world. The fiber of the wool is not too thick or too thin with great elasticity and silk-like luster. It is not likely to be distorted, and the wool would not drop, quite comfortable to be touched. So the carpet made of this kind of wool is soft and full of elasticity, antiseptic and dampproof, so it is rather durable with long-lasting luster.
Hetian Jade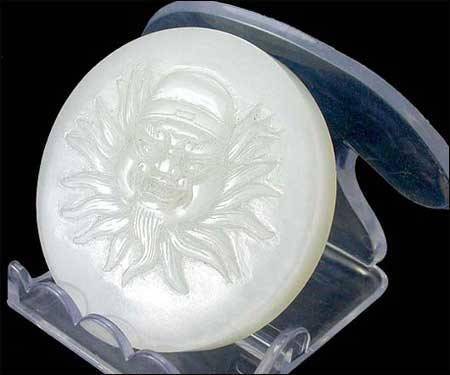 speaking of Sinkiang jade, first we should mention Nephrite. Hetian jades are originated from the "ancestor of all the mountains", i.e. the Kunlun mountain. It is renowned at home and abroad throughout the history. In history, many jade carvings such as the utensils for the rite of Zhou Dynasty, the royal seal of Qin Dynasty, the jade clothes of Han Dynasty, the jade lotus flower of Tang Dynasty, the Du mountain jade sea of Yuan Dynasty, the Zigangbiezi of Ming Dynasty all use Hetian jades as the raw material.
Uigur Medicine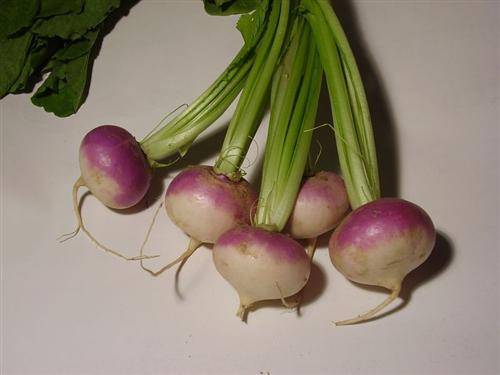 As one of a most important part of Chinese traditional medicine, Hetian Uigur medicine enjoys a long history, and it is an important cradleland of traditional Uigur medicine. Throughout the entire area, there are 8 county-level Uigur hospitals, and Uigur medicine branch has been set up in 38 country clinics. As a result, a Uigur medical network has been largely established as the country's largest Uigur medicine distributing center.
Hetian Jade Carvings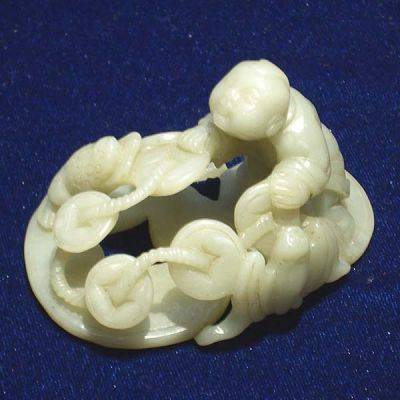 Hetian jade is renowned all over the world, so is the Hetian jade carvings. The Hetian jade with unique characteristics has been utilized for thousands of years with its hardness and exquisiteness, providing people with a feeling of particular beauty, so it has enjoyed a great reputation at home and abroad. Hetian jade can be made into various kinds of ornaments and works of art by carving and polishing.
Hetian Shops and Stores:
Hetian grand bazaar is not only the main market in Hetian, but also a best place to show tourists the local folk customs. And it is the second large open-air market in Nanjiang. It is reported that the number of people getting there always up to one hundred thousand per time.
This bazaar opens to publics at every weekend. There are lots of wares offered in the bazaar, such as daily necessities, different kinds of fruits, jades, silk, carpets and so on. People there could find whatever they need in the crowds. And at the same time, you could also watch the excellent performances of the local folk artisans.
Hetian Jade Culture And Commercial Street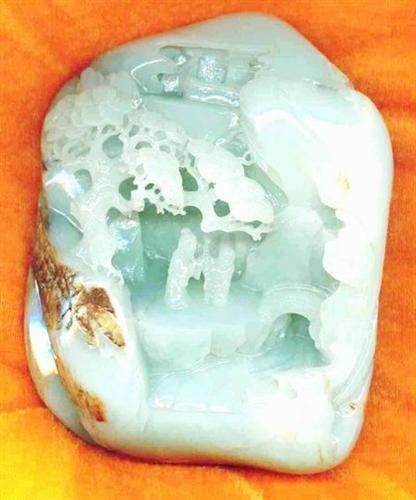 HeTian jade-culture commercial street, located in the downtown area of Hetian, has the reception capacity of more than 200 visitors who want to do sight-seeing and go shopping at the same time. The street, featuring the world-famous HeTian jade(also named Nephrite), is a aggregate market which shows special jade culture of Hetian. And you could get some genuine HeTian jades at reasonable price.
Hetian Brand Bazaar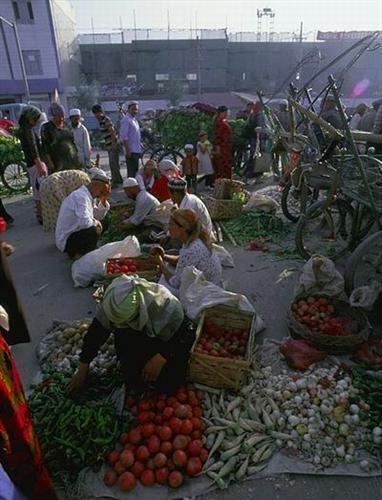 Hetian brand bazaar is a large integrated bazaar in Hetian. It offers not only the national commodities, smallwares, but also provides some medicinal materials, fruits, and tools for agricultural production, different kinds of live stocks and faggots from Uyghur (one race in China). There are also lots of local special and delicious cuisines, fresh and dried fruits, porcelains and lacquered wares, and some other high quality merchandise, famous tobaccos and teas come from other places. There are also various kinds of tourist products, such as Hetian jades, Hetian silk, Hetian carpets, Rose wine and so on. Hetian brand bazaar is a nice place serving entertainment and flavor snacks for the locals and tourists.