The design of Bank of China Tower resembles growing bamboo which symbolizes the continual development of Bank of China. And its triangular geometrical shape looks like several blue crystals laying on each other. It is said that according to geomancy, its shape is a sharp leaping hook waving outwards, which create great lethality to the nearby buildings including the former Governor's House. The Sight-seeing Terrace at the 43rd floor is an ideal place to enjoy a panoramic view of Hong Kong Island.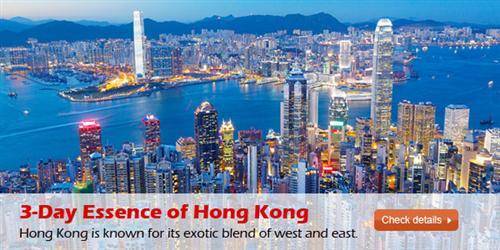 Solo Adventure Tips:
Location:

It is at No.1, Garden Road in Mid District.
How to Get There?

It is outside the Exit J2 at Central Station.
Ticket Price:

Free
Opening Hours:

From Monday to Friday 08:00 to 20:00 Saturday 08:00 to 14:00,Sunday (closed)
More Tips:

Visitors can climb up to the Sight-seeing Terrace at the 43rd floor.
Information accuracy:
We try to make the information on China Travel accurate when we write/edit it. If you find any outdated information, please inform us.