Hong Kong Disneyland Park
Top Things to Do in Hong Kong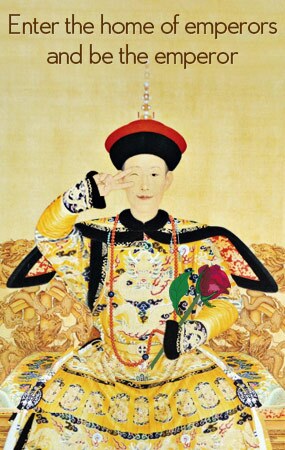 Hong Kong Disneyland is located on Lantau Island, surrounding by mountains at three sides and facing the South China Sea.
As the fifth Disneyland Park built in the mode of Disneyland and the eleventh theme park of Disneyland in the world, Hong Kong Disneyland Park is the first one take California Disney (including the Sleeping Princess Castle) as the base. On entering the park, you will be captured by the feeling of being in another world with countless excitement and adventures.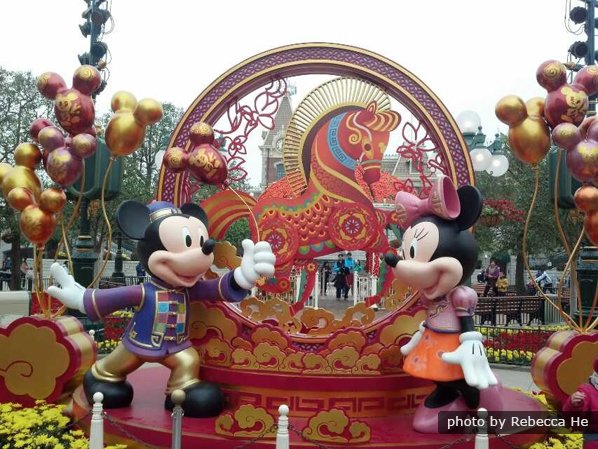 There are four theme areas in the Hong Kong Disneyland Park, namely, the Main Street, U.S.A, Adventure World, Fantastic World and Tomorrow World; all of them may bring you numerous fun and wonderful experience. On the Main Street, U.S.A, you can enjoy the typical old architectures from America, all kinds of classic antique cars as well as taste the delicious food from both western and eastern countries; in the Adventure World, along several broad rivers and through the African extensive grassland, in the mysterious Asian forest and at the Taishan Island, a brave pilot will lead you to explore the wonders and secret remote scenes of the great nature; the Fantastic World is a fairy-tale world full of happiness in your dream, and in it there are beautiful and kind-hearted Snow White, pure and lively little frying elephants, cute and naive little Winnie Bears, all characters in tales bringing you happiness and fancy; in the Tomorrow World, you can experience the thrilling trip in the outer space and explore the endless universes.
What's more, there are Hong Kong Disneyland Park Hotel and Disneyland Hollywood Hotel where you can enjoy to the most the fairy-tale world and movie world, surprised by Disney characters here and there.
Before entering the park, you can take some travel brochures like Park Guidance and Activity arrangements at the customer service center at the left side of the entrance, which may help you a lot to arrange your time and activities.
Your bags will be checked at the entrance and you are not allowed to take metal-caned food or alcoholic beverage into the Park. Baby-sit, wheel-chair and handcart are not allowed to take into the park, and if necessary, you can rent one in the fire-fighting office of Disneyland Park next to the Town Hall at Small Town Plaza.
Hong Kong dollar and Renminbi are accepted in the park, and if you need to change some money, you can do it at the customer service center. VISA, American Express Card, Master Card, JCB Card and Union Pay Card are also accepted in the park.
You'd better take sun umbrella, hat and sunglasses your skin against the sunshine since there few places for shade.
There are smoking area and non-smoking area in the park, you should pay attention to it or the fine may be as high as HK$5000.
Solo Adventure Tips:
Location:

Located on Lantau Island, Hong Kong Disneyland Park was built on sea reclamation district, surrounding by mountains at three sides and facing the South China Sea.
How to Get There?

MTR Disneyland Resort Line
Travel on the railway network of MTR and interchange for the Disneyland Resort Line at Sunny Bay Station.
1. Only 23 minutes from the Hong Kong International Airport,
MTR Airport station,
2. 30 minutes from MTR Kowloon station and
3. 33 minutes from MTR Hong Kong station
By Bus
There are six local bus routes operated daily by Long Win Bus and Citybus to and from Hong Kong Disneyland. The cross-boundary bus route is also operated daily between Mainland China and Hong Kong Disneylandl
Between Hong Kong Disneyland and Hong Kong City
Routes R11, R22, R33 and R42 operated daily to and from Hong Kong Disneyland.

Basic Service

Route Number
R11
R22
R33
R42
Origin
Disneyland Resort Public
Transport Interchange (PTI)
Tuen Mun
Railway Station
Tai Wai
Railway Station
via
Mong Kok
Yau Ma Tei
Cross Harbour
Tunnel Toll
Plaza
Wan Chai
Causeway Bay
Fortress Hill
Jordan
To Kwa Wan
San Po Kong
Kowloon Bay
Kwun Tong
Lan Tin
-
Tsuen Wan
Sha Tin
Destination
North Point
Ferry Pier
Yau Tong
Disneyland Resort Public
Transport Interchange (PTI)
Operator
Citybus
Long Win Bus
Fare (HK$)
$38
$38
$21
$21
between Hong Kong Disneyland and Lantau Link Toll Plaza
Guests may also take any "A" or "E" bus routes to Lantau Link Toll Plaza and interchange with Route number R8, which runs regularly during the day to Hong Kong Disneyland.
Cross-Boundary Buses

The cross-boundary bus route provides transport services between Hong Kong Disneyland and

Mainland China via Huanggang

.

Route
Huanggang - Hong Kong Disneyland
Shuttle Cross-Boundary
Coach Service
Operating Hours
From Huanggang:
Monday - Friday & Public Holiday
8am - 11:00am
Frequency: Every 30 minutes

11:00am - 12:00pm
Frequency: Every 60 minutes

From Disneyland Resort Public Transport Interchange:
Monday - Sunday & Public Holiday
12:45pm, 1:45pm, 2:45pm, 3:45pm, 4:45pm, 5:45pm, 6:45pm, 7:45pm*, 8:45pm*, 9:45pm*


Fare (HK$)
Single Ticket: $80
Round Trip Tickets: $150
Ticket Price:

Common ticket: It is from Monday to Friday, 295 HK$ for adult, 210 for children (between 3 and 11 years old), 170 for senior citizens (at or over 65 years old) and free for children under 3 years old. Half-year valid ticket is applied to all the ages.
Fixed day ticket: It is 350 HK$ for adult, 250 for children (between 3 and 11 years old), 200 for senior citizens (at or over 65 years old) and free for children under 3 years old. Half-year valid ticket is applied to all the ages.
Special-day ticket: It is limited to July, August, May Days, National Days, Hong Kong Public Holidays, April 14-22 (Easter Festival), May 4-6 and September 12 (Anniversary for Disneyland). You have to own a one-day pass ticket. And the visitors with Half-year valid ticket can contact the travel agency where you have bought the ticket and change it to special-day ticket.
Ticket office number: 1830830
Opening Hours:

10:00 am- 9:00 pm
More Tips: