Ocean Park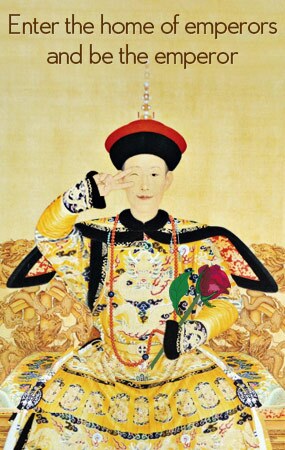 Hong Kong's Ocean Park is located on the southern coast of Hong Kong Island, just west of center, with Aberdeen Channel and Aberdeen Island (aka Ap Lei Chau) to the west, and with Deep Water Bay and Middle Island (aka Tong Fo Chau) to the east. Ocean Park, as the name itself suggests, is a theme park with a marine emphasis. It was established in 1977, during the period of British rule, though there have been several improvements since Hong Kong reverted to Chinese rule, and there are new developments for the park on the drawing board, as it were. The theme park shares the peninsula on which it is situated with the industrial park area, Wong Chuk Hang, the latter of which is located in the northern part of this small island peninsula.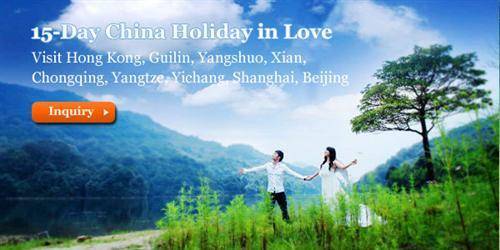 Ocean Park is a relatively large (870,000 square meters, or 87 hectares) amusement park. It is in fact Southeast Asia's largest amusement park, and - perhaps surprisingly - was ranked by Forbes Magazine in 2008 as the 33rd most visited tourist attraction in the entire world, and the world's 7th most popular amusement park (to be fair, given its proximity to one of the most populous urban areas in the world, one can hardly be surprised at these rankings).
Highlights
There are two entrances to the park: one in the north that is accessed via Nam Long Shan (literally "Southern Dragon Mountain", but more commonly known in English as Brick Hill) Road, which originates in Wong Chuk Hang industrial park immediately to the north and which skirts westward around Brick Hill; and the other in the west that is accessed via Tai Shue Wan bay, which is located on the western shore of the island peninsula, in the hilly valley that is sutuated south of Brick Hill. All of Ocean Park lies in this lush, hilly valley which slopes from north to south.
The park's main entrance is the Brick Hill Road entrance in the north. Very conveniently, the two entrances are connected via a cable car, making it easy to visit the entire expanse of the park from either entrance, then take the quick route back via cable car to one's point of origin (one can also take the Ocean Express, as will be explained below). The rides typical to most amusement parks are located in the northern, or Highlands, area of Ocean Park. Here are Highlands Rides and Adventure Land, the former of which comprises a large Ferris Wheel and a breathtakingly fast (77 km/h) rollercoaster called The Dragon - as well as 17 other exhilarating rides - while the latter includes a gentler rollercoaster called the Mine Train that runs through sections of tunnel. Adventure Land also includes the world's second-longest escalator, Ocean Park Escalator, at 225 meters in length. (Note that there is also a special ride area reserved for smaller children - see below.)
In the "lowland" area below this main ride area are located the rest of the park's various theme areas. These are Marine Land, Bird Paradise, Lowland Gardens, and a children's ride area, Whisker's Harbor (formerly called Kid's World). Marine Land consists of a number of aquariums displaying over 250 fish species, including many large sharks - over 2000 fish in all - called Atoll Reef; a special Chinese Sturgeon aquarium; an aquarium dedicated to the jelly fish, which, in spite of its name, is a rather gracious swimmer (Sea Jelly Spectacular); a museum devoted to seals and to the Californian sea lion (Pacific Pier), an observation deck offering fantastic views of the South China Sea (Ocean Park Tower), and Ocean Theatre, where one can observe performances several times daily involving sea lions and marine dolphins.
Bird Paradise consists of numerous aviaries as well as a pond where flamingoes wade, while Lowland Gardens houses a Giant Panda habitat and a venue highlighting birds (The Amazing Bird Show), as well as being the hub from which to connect to all of the park's other theme areas, via the Cable Cars (a system of gondolas). Finally, Whisker's Harbor has rides for kids as well as numerous other activities that appeal to, and are safe for, children.
The park also has observatories where those interested in science can learn about whales and dolphins, including China's freshwater dolphin, i.e., the Yangze River Dolphin. Here one can also learn about new breeds of the ubiquitous goldfish. Other attractions at Ocean Park include: the Butterfly House; the Kingdom Garden; two challenging, interactive exhibits: the Trip of Extreme Speed and the Ship Swinging to the Sky; and the Super Dynamic Cinema showing exciting, multimedia presentations on the life of acquatic mammals, fishes and other marine creatures and plant life.
There are several transportation options within the ocean park. These include: a 1 ½ kilometer long cable car system; a shuttle bus; the aforementioned 225 meter escalator; and the Ocean Express, an electrical tramway which is a ride in itself, connecting the western waterfront area of Tai Shue Wan bay with the highland, or summit, area at the northern extremity of the park. The very rapid Ocean Express flies along a 1.3 kilometer long tunnel whose walls depict a realistic-looking marine environment, creating the illusion of an underwater ocean trip, with certain marine life depictions that are designed to - and regularly do - elicit shrieks. The Ocean Express is a microcosm of the experience of a visit to Ocean Park, in the sense that here, there is never a dull moment - and some that will take you by surprise!
Solo Adventure Tips:
Location:

Ocean Park, Aberdeen, Hong Kong, Hong Kong City, Hong Kong
How to Get There?

Bus 629 from Admiralty MTR station or Central Pier No. 7 goes directly to Ocean Park.
The bus fares are $10.6 for adults and $5.3 for children (aged 4-11).
Citybus (Route 629) Schedule

From

Start Time

Last Bus

Interval(Approx)

Admiralty MTR

9:00 am

4:00 pm

every 10 min

Central (Ferry Piers)

9:35 am

10:55 am

every 20 min
Ticket Price:

Adults: HK$185; Children (aged 3-11 years): HK$85
Opening Hours:

Ocean Park is open Tuesday-Sunday, from 10:00 AM to 11:00 PM during the peak (summer) season; from 10:00 AM to 6:00 PM the rest of the year.
More Tips:

Our local experts are always ready to create you a hassle-free tour. Get an authentic experience by contacting one of our travel advisors.