Aberdeen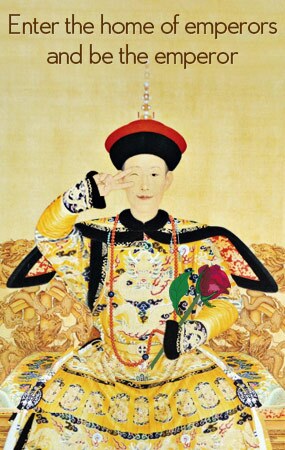 Location
Aberdeen Bay is part of a narrow channel situated on the southwestern coast of Hong Kong Island, with Aberdeen Island (also called Ap Lei Chau) just across the narrow channel from Aberdeen Bay. Known formerly (and possibly still, on some older maps) as Shipai Bay, Aberdeen Bay got its name during the period of British rule, when the bay was named in honor of the 4th Earl of Aberdeen.
Life Style
Lying nestled therefore between two land masses in a narrow channel, the bay is quite protected from north-south winds. In fact, since Aberdeen Bay has been protected to the east by a sort of peninsula (if one may speak of a peninsula on an island) on which is located Wong Chuk Hang industrial area to the north and Ocean Park to the south, Aberdeen Bay is shielded from the wind on three sides. This placid and somewhat out-of-the-ordinary location partly explains why Aberdeen Bay is such a veritable maze of floating restaurants, and also contains the remnants of Hong Kong's last surviving floating fishing village.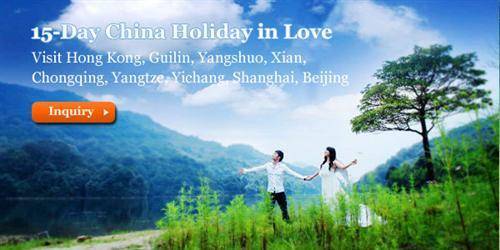 Regarding the latter (and regarding the other part of the explanation of the bay's maze of floating restaurants), the current collection of floating restaurants in Aberdeen Bay used to form the lion's part of the bay's extensive, floating fishing village. "In the old days", as all good historical accounts begin, Hong Kong's fishermen would ease their junks* out into the South China Sea every morning, returning in the evening with the daily catch on which the restaurants and fishmongers of Hong Kong depended for their eager clientele. Today, this service has been largely replaced by a fleet of large, modern fishing trawlers, which explains why the floating fishing village of Aberdeen Bay has shrunken to a token of its former size.
The fishermen who operated out of Aberdeen Bay during those former times lived on their junks; some still do. They were called Tanka, or "Boat People", and were originally non-Chinese people who arrived in China from present-day Malaysian islands during the Tang (CE 618-907) Dynasty. The Tanka were quite poor, flocked together, and did not have the best of habits. They were considered, as late as during the Qing (CE 1644-1911) Dynasty, as "mean" - hardly better than the Untouchables of Indian society - though, during the latter part of the Qing Dynasty, the government decided to help these people, duly passing edicts which raised their social status. Many of them were thereafter assimilated into mainstream Chinese society, while some remained as "Boat People".
The "Tanka" of today are mostly poor Chinese villagers from mainland China who eke out a subsistence living as old-fashioned fishermen in Aberdeen Bay (the original Tanka could be found in every major port all along China's central coastline, from Hainan Island in the south to Shanghai in the north). Many of the junks of today are hardly longer than an ordinary rowboat, though they are wider, and are typically covered with a rounded, horizontally-placed covering, or tarp, which serves as a roof, causing them to resemble wheel-less, floating versions of the "covered wagons" of the American West.
Some present-day junks are larger (the original Chinese junk could be as large as the largest British merchant vessels of the 18th and 19th centuries, and they regularly plied both the Pacific and the Atlantic Ocean), while some are in fact what one would call a junk-rigged yacht, i.e., a full-sized, modern yacht equipped with a modified junk sail. One can in fact rent a medium-sized to yacht-sized junk at Aberdeen Bay for longer or shorter periods. The medium-sized, older-style junks - but equipped with an inboard motor - still have the covered wagon look and therefore possess an ambience that is absolutely priceless. They are shady yet breezy, cosy, very sea-worthy, and provide some of the best vistas of Hong Kong that can be had by sea. It is a great alternative way to enjoy Hong Kong during the summer.
* A junk is a boat with a special sail that has evenly spaced, lateral, wooden ribs, or slats, that run the width of the sail and which, because they prevent flapping, yet allow the sail to "balloon out", maximize the force of the captured wind. Junk sails are both a thing of simple, elegant beauty, and- especially for their time - of impressive practicality.
Solo Adventure Tips:
Location:

Aberdeen Bay is located on the southwestern coast of Hong Kong Island, near the southernmost end of Aberdeen Tunnel, where the tunnel emerges and becomes first Wong Chuk Hang Road, then Aberdeen Praya Road.
How to Get There?

First, get yourself to the Central Subway Station (by bus or by subway) on Hong Kong Island. Then take Exit A from the Central Subway Station that leads to Trading Plaza, where you will find a bus stop offering buses (Nos. 7 or 20) to Aberdeen. If you are on Lamma Island, there is a direct ferry route to Aberdeen Bay.
Ticket Price:

You can take a sampan tour around the bay at the standard price of HK$ 50-70, depending on the number of fellow passengers (the larger the number of passengers, the cheaper the per-head rate).
Opening Hours:

More Tips:

There are lots of outstanding seafood restaurants among the floating restaurants in Aberdeen Bay. Many Hong Kongers regularly come to Aberdeen Bay solely for the excellent, freshly-caught seafood that is served here.
Our local experts are always ready to create you a hassle-free tour. Get an authentic experience by contacting one of our travel advisors.