Cheung Chau Island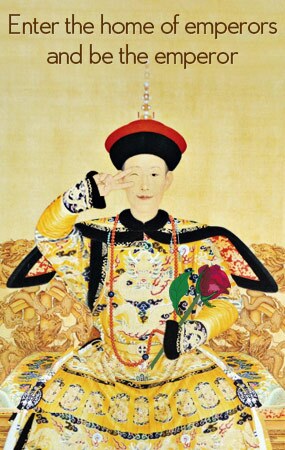 With the shape of a dumbbell, the Cheung Chau island has an area of 2400sq.m with relatively large population. As a fishing port and the anchoring spot for ships, the island had its golden time even before the thriving of Hong Kong Island and Kowloon Peninsula. Though the trading center was transferred to Hong Kong Island and Kowloon, its appearance as a fishing port is maintain, showing the lively atmosphere of a small fishing village. Near the port, many fishing ships are anchoring. Compared with those islands with small population and slump economy except Hong Kong Island, the island is a best summer resort for visitors.
Because the island is small and all vehicles are not allowed to run in it, visitors are advised to ramble and view the sights. The busy streets facing the port being the center, old shops, open market and stands are crowed and busy. And walk along the beach on Beishe Street for about ten minutes, the North God Temple with a long history comes into your sight. Built in 1783, the temple was delicated to North God, the God who safeguard the fish men. Besides, there is the famous Cheung Chau Bun Festival in May of Chinese calendar. Legend had that 500 years ago, the North God quenched a devastating epidemic, and the local citizens held the activity to appease those who died in fishing.
Solo Adventure Tips:
Location:

It is 12 km away from Hong Kong Island in the west.
How to Get There?
Visitors can get there by ferry at No.6 Port of Central or at Tsim Sha Tsul Port available only on weekends and holidays.
Ticket Price:

Opening Hours:

More Tips:

Our local experts are always ready to create you a hassle-free tour. Get an authentic experience by contacting one of our travel advisors.