Happy Valley Racecourse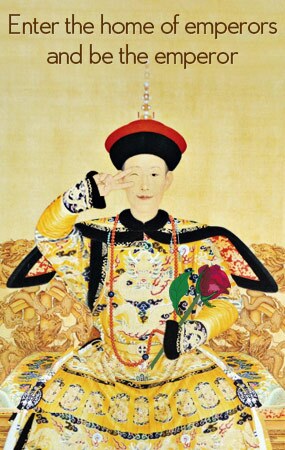 Perhaps a surprising aspect of Hong Kong culture is just how popular horse racing is as a sport—and as a grand opportunity to wager. Part of this is because racing is the only legal format of gambling in Hong Kong, and all winnings are tax-free. Plus, who doesn't like trying their luck once in a while? On your visit, you may see many people, especially older men, concentrating very seriously and placing their bets at various off-course racing centers every day. Millions of Hong Kong dollars are won and lost each year!
Wednesday evenings, however, are always days of excitement in the Hong Kong racing circuit. This is the day the Happy Valley competitions are held, making the races one of the most classic events on any visit. There are now races held at the Sha Tin Racecourse in the New Territories, but the main events are found at Happy Valley. On these Wednesday nights, thousands of fans and punters crowd the stands, cheering and shouting for their lucky horse, all the while drinking and eating. It is an adrenaline-filled spectacle for everybody, not just fans of racing. And starting at just $10 HKD per ticket, the Happy Valley Racecourse events are fully accessible.
History
Horse racing became a favorite pastime ever since 1846 when the first race was held at Happy Valley Racecourse. This makes Happy Valley the oldest racecourse in Asia outside of China. Although originally constructed to bring horse racing to Hong Kong for the British, the local people soon grew to like it too. It was the only flat land available for such a venue on Hong Kong Island, despite the fact that at the time, it was also a wetland.
Highlights
A visit to the Happy Valley Racecourse means taking a dive into a very specific part of Hong Kong culture. The racing season is September to mid-June annually. After you present your ticket to the usher, take a seat and watch the show unfold. The audience is usually comprised of people of all ages and backgrounds, though typically more men than anyone else.
As the races start, the audience will begin to yell and cheer while the horses and jockeys paint a blur of color along the track.
To be sure, a Wednesday night at the Happy Valley Racecourse can be a very fun time even for those who have no interest in horse racing itself. There are restaurants with affordable food, bars including a beer garden, and the Hong Kong Racing Museum detailing the origins of the sport and Hong Kong Jockey Club to keep you entertained. And of course, the people watching is prime. There are even opportunities to join guided tours of the tracks; to schedule such a visit, contact the Hong Kong Tourism Board for more information.
If you feel like getting into the spirit of things, try betting on your favorite horse! Bets start at a minimum of $10 HKD.
Travel Tips
Although Wednesdays are the most exhilarating days at the Happy Valley Racecourse, perhaps you won't be in Hong Kong due to scheduling. Do not worry because there are also races held on some Saturday and Sunday afternoons.
Anytime you visit Happy Valley Racecourse, the starting cost of a ticket is $10 HKD. These are for standing-room only spaces. But maybe you want to have a more intimate view of the event. For starting at $100 HKD on regular race days and $150 HKD on special race days, you can get yourself entrance to the Hong Kong Jockey Club members' enclosure. Now this is the way to experience the races! These exclusive tickets are available on a first-come, first-served basis, and the dress code is non-casual.
To bet, you must be at least 18 years old. Aside from this, children are welcome to areas where betting is not taking place.
To arrive at the racecourse in Happy Valley, it is most convenient to take the MTR metro to station Causeway Bay on Hong Kong Island. From the station, it is a 20 minute walk to the entrance of the venue. For a more direct drop off, take the Hong Kong Island tram to the Happy Valley stop which takes you to the exact entrance of the racecourse.
Solo Adventure Tips:
Location:

Sports Road at Wong Nai Chung Road, Wan Chai, Hong Kong Island
How to Get There?

disembark at MTR metro station Causeway Bay, exit A; tramway stop Happy Valley
Ticket Price:

100 Hong Kong Dollars for ordinary event; 150 Hong Kong Dollars for special event
Opening Hours:

Opening Days: Tuesday to Sunday and most of public holidays
Playing Time: 12:00-18:30; 19:15-23:00
More Tips:

1. In the racecourse, there is reception desk for tourists, tourist area, RMB exchange, event evaluation, racing gifts and catering services.
2. The racecourse is available only for people who are over 18 years old with valid travel documents.
3. Tourists visit to the racecourse should keep clean and tidy.
4. While watching the racing, audiences are not allowed to take photos at those horses that are racing.
Our local experts are always ready to create you a hassle-free tour. Get an authentic experience by contacting one of our travel advisors.