Hong Kong History Museum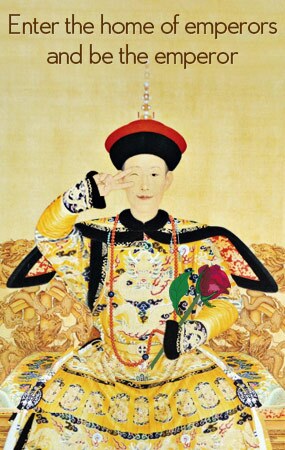 To understand a city is to know its history. The Hong Kong Museum of History is the proud home and living encyclopedia of the region's unique political and cultural existence. From among the 8 carefully curated exhibits, the over 90,000 unique pieces shine in their focus on archaeology, ethnography and local history. Visitors can learn about Hong Kong's pre-history, early settlers, China's influence, and its role in Western expansion in the East including the eras of World War II and British colonization, up until its return to China in 1997. There is also an emphasis on showcasing local customs and traditions.
Beyond the obvious historical aspect of the museum, the Hong Kong Museum of History is an interesting place to see how Hong Kong honors its past and looks forward to its future. If you only have time for one or two museums during your stay in Hong Kong, this should be one of your top choices.
Highlights
As you walk up to the Hong Kong Museum of History, you'll note its unique shape. With an egg-shaped silhouette, the building is one of the most recognized in the city.
All exhibits are well displayed in English, both in text, video, and voice throughout the multimedia galleries. This means that visitors are invited to interact with history itself. There are also free guided tours in English at 10:30am and 2:30pm Saturdays and Sundays. Should you wish to enjoy the museum on your own, there are audio headphones (available for $10 HKD each) in various languages that guide you independently through the halls at your own leisure.
Because of the interactive nature of the exhibits, the Hong Kong Museum of History is a great place to visit with children. For example, there are large scale Hong Kong trams (also known as ding-dings), traditional boats, Buddhist temples, and even recreations of antiquated streets including highlights such as a classic teahouse and medicine shop as you would have found hundreds of years ago on a stroll.
Meanwhile, thousands of artifacts and photos recount the days when Hong Kong was just a small fishing settlement, before the literal rise of the imposing skyscrapers and its cosmopolitan air found today. Take a step back to explore a time when the Kowloon Walled City grew and flourished, the Opium Wars changed the cultural landscape, the Japanese occupation during World War II and its impact on all areas of local life, and much more.
At the end of your visit, pay a visit to the fascinating bookshop where you can perhaps find a Hong Kong souvenir to take home with you.
Travel Tips
Allot around 2 hours to fully enjoy this destination. As well, from the Hong Kong Museum of History, it is only a short walk to the Hong Kong Science Museum next door, the world famous shopping avenue Nathan Road, and the Tsim Sha Tsui waterfront promenade where you can enjoy views of Victoria Harbor as well as the popular skyline laser and lights show every evening.
Solo Adventure Tips:
Location:

100 Chatham Rd South, Kowloon District
How to Get There?

disembark at MTR metro station Tsim Sha Tsui, exit B2; also walking distance West from Hung Hom Station, Jordan Station, and Tsim Sha Tsui East Station
Ticket Price:

$10 HKD adults, $5 HKD children; $7 HKD discounted rates; free on Wednesdays (some Special Exhibitions may not be included)
Opening Hours:

10am-6pm Monday & Wednesdays-Saturdays, 10am-7pm Sundays; closed Tuesdays
More Tips:

Recommended time for tourists: One or two hours
Phone: +852 2724 9042
Our local experts are always ready to create you a hassle-free tour. Get an authentic experience by contacting one of our travel advisors.