Lam Tsuen Wishing Trees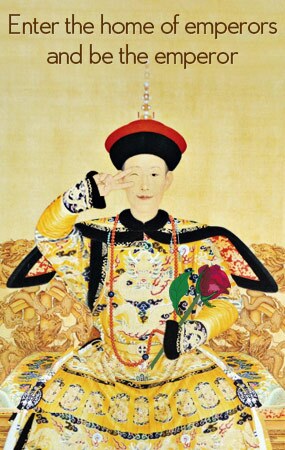 The Lam Tsuen Wishing Trees, located in Lam Tsuen Valley, New Territories, are two big banyan trees. Situated near the Tin Hau Temple built around the era of the Qing Dynasty (1644-1912), it is one of the most popular shrines in Hong Kong.

The two banyan trees are considered as gods by the locals who usually make wishes to the two trees by burning joss sticks. Later, they wrote their wishes on the joss paper, tied it to an orange and then threw them up to the banyan trees to hang it onto the tree's branch. It is believed that if they succeed, their wishes will come true. As years passing by, this practice has posed giving away threat to these two trees and one of the branch fell down and injured two people in 2005. Therefore, for helping these trees recover and flourish, the wooden racks are set up by the authorities to take place of the banyan trees for hanging the joss papers since February 2005.
Solo Adventure Tips:
Location:

It is located in Lam Tsuen Valley, New Territories.
How to Get There?

Ticket Price:

Opening Hours:

More Tips:

Our local experts are always ready to create you a hassle-free tour. Get an authentic experience by contacting one of our travel advisors.