Repulse Bay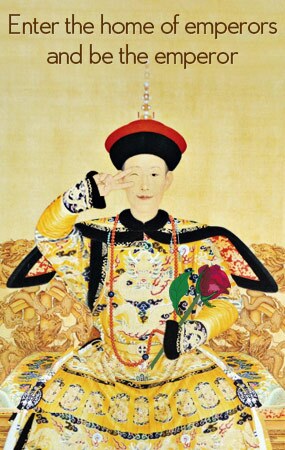 Location
Repulse Bay lies on the southwestern side of Hong Kong Island, which is the main island in the south of mainland Hong Kong. Repulse Bay faces southwestward, facing Picnic Bay, the latter located on Lamma Island, across the 7-kilometer-wide East Lamma Channel. Repulse Bay's unusual name stems from a 19th century Hong Kong battle, where the British - who were in control of Hong Kong at the time (Hong Kong was returned to the People's Republic of China in 1997) - fought off a pirate attack. The bay is situated in an upmarket residential neighborhood, with many luxury hotels and restaurants.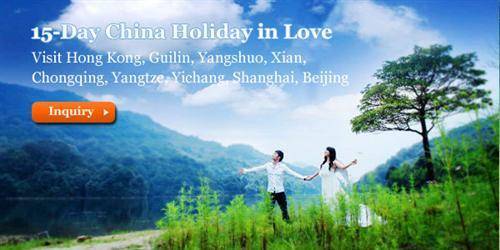 Tourist Attractions and Activities
Repulse Bay's crescent-shaped, sandy beach is both long and wide, providing plenty of space for sunbathers and other beach combers, with clean, fine sand that is of a golden hue, while the bay's clear, azure-blue waters can be enjoyed year-round, as the water temperature varies from a low of 16 degrees Celsius to a high of 26 degrees Celsius. Since warm climes such as those found on Repulse Bay are visited by the occasional shark, the bay is outfitted with nets designed to keep the sharks not just at bay (pun deservedly intended!), but out of the bay, and there are as well numerous floating (moored) platforms where one can take refuge should the worst-case scenario occur, i.e., should a shark manage to break through the protective defenses. During the summer - which is the peak tourist season, when the water is warmest and most inviting to both man and beast, literally - lifeguards man the beach, as an added layer of protection.
In addition to the usual beach activities such as swimming and beach volleyball, the visitor can enjoy a picnic on the beach, replete with barbecue, as pavilions equipped with barbecue grills are available. There is a lighthouse off to one side of the beach that provides the perfect backdrop for that South Sea Island snapshot of you and your loved one, and not far from the beach you will find Zhenhai Tower Park, whose "tower" (it is built more in the style of an elongated office or apartment building than a pagoda or a tower, i.e., it is rather squat and highly rectangular) gives the park its name. The rest of the park is filled with pavilions, benches and walkways, interspersed with green oases of shrubbery and lawns, a refreshing and tranquil place to take refuge in, in the midst of a bustling city. The park is situated just across from Repulse Bay Shopping Plaza, which offers many interesting specialty shops, supermarkets and restaurants.
On a raised, round concrete platform in front of Zhenhai Tower are two larger-than-life, sculpted, female figures, both images of "patron saints of seafarers", the one, a standing figure, being a depiction of the Goddess of Mercy (Kwan-yin) and the other, seated on a throne, being a depiction of Ancestral Mother (Mazu/ Matsu), or alternatively, Tian Hou ("Heavenly Mother"). The Kwan-yin figure is well known among Chinese seafarers and others whose lives bring them into close contact with the hazards of the sea, while the Mazu figure is less well-known. There is - as always, one is tempted to say, when it comes to mythological figures in Chinese culture - an endearing but sad story related to Mazu that deserves to be told, since she is supposed to have been a mortal once...
Stories
A young girl by the name of Lin Moniang, born into a large family in CE 960, during the Northern Song Dynasty (CE 960-1127), was a distant, quiet girl, not like the family's other children. Indeed, Lin's childhood nickname was "Silent Girl". Her father and her brothers were fishermen, a hazardous profession, as many fishermen were drowned in sudden storms at sea. From the age of 15 or so, Lin Moniang would dress in bright red and go stand on the shore so that sailors could see her and thereby avoid running their boats aground.
The next part of the story has countless variants (a good way to prevent oral legends from becoming stale and falling out of fashion!), but they all have one thing in common: at least one of the imperiled seafarers perishes. So, to take a random variant...
One day Lin's father and three brothers are at sea running their fishing nets when a violent storm suddenly gathers. Lin, who is sitting in her room at home on this occasion, "hears" the cries of her father and brothers, and falls into a deep trance, wherein she gathers up her father and brothers from the roiling sea, where they have been tossed overboard like loose planks.
While in this deep trance, Lin is disturbed by her mother, who comes into the room, sees the girl in a mysterious state, and, panicking, begins to shake the girl, fearing that something dreadful has happened to her. When Lin awakes, she is distraught, for she is aware that she dropped one of her brothers while her mother was shaking her, though she managed to save the rest. When the half-drowned fishermen arrive home, the father tells about a miracle, whereby they are all, save one, mysteriously plucked from the sea...
There would be many more such miracle stories among fishermen and other seafarers, and when Lin Moniang "died", she became the immortal, Mazu, whose self-imposed duty it is to look after seafarers.
Figures of Kwan-yin, a more well-known female Buddhist "patron saint of seafarers", adorn almost every port and seaside resort in China.
Solo Adventure Tips:
Location:

How to Get There?

There are two ways to get to Repulse Bay on your own:

1) Take any of the following buses, which you can catch either at Hong Kong's Central Trade Plaza or at Star Port, and get off at the Repulse Bay stop (just tell the driver your destination, or ask a fellow Hong Kongese passenger): Nos. 6, 6A, 6X, 260 or 262, or

2) Take No. 40 minibus to the Repulse Bay stop. The minibus departs from Causeway Bay's Tang Lung Street, where the latter intersects with Hennessy Road and Percival Street.
Ticket Price:

Opening Hours:

More Tips:

Minimum recommended time for a visit: an entire day, all local travel included.
Our local experts are always ready to create you a hassle-free tour. Get an authentic experience by contacting one of our travel advisors.