The Peak Tower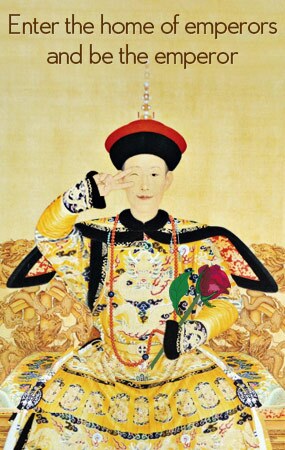 The Peak Tower is a characteristic seven-storey-tall building of Hong Kong, designed by a British architect, covering a total area of 10,400 square meters. It's located on the mountaintop with the elevation of 396 meters. Standing on the Peak Tower, tourists can overlook the scenery on both sides of Victoria Harbor, especially the charming night view of Hong Kong. The Peak Tower is also the terminal of peak tram and the location of Madame Tussauds Wax Museum. Thus, the Peak Tower can be ranked as one of the scenic spots that shouldn't be missed in Hong Kong.
The observation deck is on the top of the Peak Tower, with the area of 686 square feet, which can accommodate 500 visitors simultaneously. On the observation deck, tourists can appreciate the beauty of Hong Kong from every aspect. On the east of the observation deck, tourists can view the scenery on both sides of Victoria Harbor; on the western part, visitors can overlook Lantau Island, Outlying Islands and South China Sea. Visitors need to buy admission tickets before entering.
The Peak Tower integrates entertainment facilities, shops and restaurants. Besides selling various souvenirs and art wares, the Peak Tower also provides a variety of exhibition halls. On the second floor, there is a mini indoor train called Hong Kong's Historical Adventure, and tourists can review the history of Hong Kong on this train by passing a number of historical scenes. Located on the second floor of the Peak Tower, Insect Museum has over 500 varieties of insects and big beetles on display. On the third floor, there is a fairytale hall named Ripley's Believe It or Not. Ripley's Believe It or Not consists of 11 themes, collecting various rare and fanciful from all over the world. On the 2nd and 3rd floor of the Peak Tower, there are 4 upscale dining rooms serving Chinese, American and Japanese dishes, with the average consumption ranging from 200 to 600 HKD. On the 4th floor, there is a movie theatre named Peak Explorer Motion Simulator, equipped with high-technology projector and sound system, offering a special stimulating and interesting outer space trip.
Madame Tussauds
The famous British Madame Tussauds Wax Museum opened its branch wax museum in the Peak Tower of Hong Kong in 2000. In Madame Tussauds of Hong Kong, there are exhibitions of about 100 wax statues and film stars of all over the world, such as wax statue of Jackie Chan, China's Chairman Hu, football star Beckham and Kong Fu star Bruce Lee.
Solo Adventure Tips:
Location:

No.1, Lugard Road, Hong Kong(香港山顶卢吉道壹号)
How to Get There?

Ticket Price:

Opening Hours:
10:00-22:00
More Tips:

Our local experts are always ready to create you a hassle-free tour. Get an authentic experience by contacting one of our travel advisors.