Causeway Bay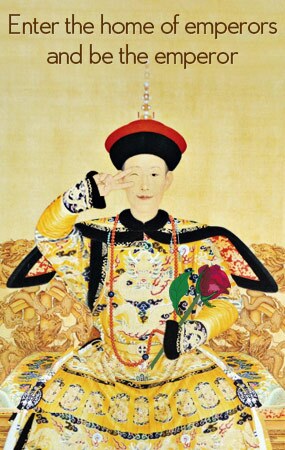 As a paradise of the latest fashion in Hong Kong, Causeway Bay in Hong Kong(香港铜锣湾) is the world's third expensive section, second only to the Fifth Avenue of America and Champs Elysees of Paris. Causeway Bay integrates the luxury of Paris, the elegance of Milan, the classics of London and the minimalist style of New York. Causeway Bay, used to be Times Square of Tram Depel, has become one of top 10 scenic spots in Hong Kong. It's full of beautiful things in eyes, showing the enchantment of metropolis.
Causeway Bay consists of a 13-storey Japanese department store Sogo and Times Square, an indoor shopping complex. In Fashion Walk, there are small and exquisite streets, small sculpture fountains and seats and delicate coffee shops with outdoor seats full of continental romance. Causeway Bay is filled with brand-name stores, such as World Trade Center, Windsor House, Fashion Walk, Hang Lung Center, Fashion Island and Lee Gardens. In Lane Crawford and Sogo, there are branch stores of a great many top brand names, and you can get the cheapest and the dearest goods here. Besides Time Square, Lee Gardens and many Japanese malls, there is also a popular open market, Jardine's Crescent where the youth can buy the fashionable clothes and fancy and interesting things.
While shopping in Causeway Bay, you can start at Windsor Plaza of Great George Street in the east of Causeway Bay and end at Time Square in the west of Causeway Bay. Along the line, there is Hang Lung Centre, Fashion Island, Island Beverly Center, World Trade Center, Jumbo Sogo, Causeway Bay Plaza, Mitsukoshi Shopping Mall, Jardine's Crescent and Lee Gardens. Most shops in Causeway Bay open at 11:00-12:00 and close at 10:00-11:00 at night.
Causeway Bay also boasts a variety of well-known gourmet food, and branches of lots of Hong Kong's gourmet restaurants are also set up here, such as the well-known Chi Kee Wonton Noodle and Tai Leung Pak Kee. Causeway Bay can also feast your eyes, for numerous beautiful and handsome guys wander here, and super stars also love to shop here. You can be easily made dazzled in this exceedingly fascinating and charming Causeway Bay. Causeway Bay enjoys convenient transportation, as it's located in the north of Hong Kong Island and between Wanchai and North Point. There are electric cars and subway to the Causeway Bay from the north of Hong Kong Island.
Our local experts are always ready to create you a hassle-free tour. Get an authentic experience by contacting one of our travel advisors.