Hong Kong Weather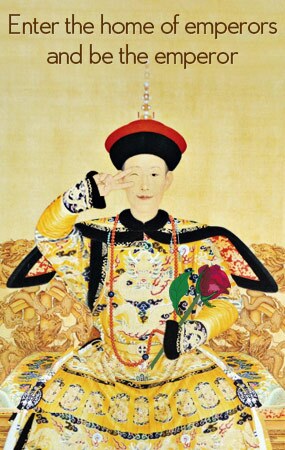 Overview
Hong Kong is located in low latitude, enjoying subtropical marine monsoon climate, without intense heat in summer or severe cold in winter. Due to the influence of monsoon, the weather of Hong Kong varies in different seasons significantly. Hence, sometimes it becomes scorching in summer and quite chilling in winter. The annual average temperature is 23 ºC . The coldest month of Hong Kong falls in January, with the monthly temperature of about 15.2 ºC on average. July is the hottest month of Hong Kong, with the monthly average temperature of about 27.9 ºC. Hong Kong has obvious wet season and dry season, being summer and winter respectively. Hong Kong boasts four distinct seasons, namely the moist and foggy spring from March to mid-May, the long summer from late May to mid-September, the short and cool autumn from late September to early February and the cold winter from mid-December to the following February.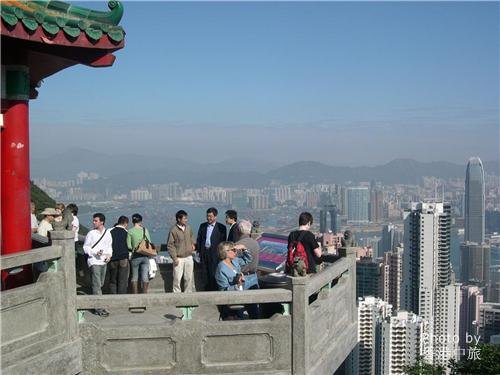 It's cold, cloudy and dry in January and February. From March to April, it's warm and humid, with constant drizzle. From June to August, the rainy season comes and it's sweltering and humid. Typhoon usually hits the whole city in September. From October to December, the weather is comfortable, suitable for traveling there. The annual average rainfall of Hong Kong is 2246.4 millimeters. The rainfall from May to September accounts for 80% of the total. There is the maximum of rainfall in June, with the average rainfall of 457.5 millimeters. December is the dries month of the whole year, with the average rainfall of only 253 millimeters.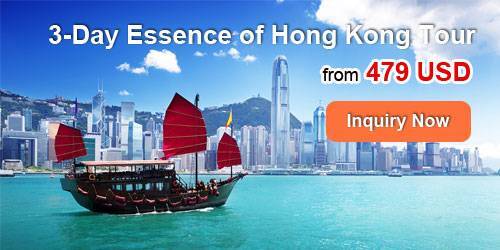 Best Visiting Time
The periods suitable for visiting Hong Kong are from October to the following March, namely the cool autumn and the relatively warm winter. From November to December, it is fine and sunny with moderate temperature, which is the best period for traveling.
Annual Temperature in Hong Kong
| | | | | | | | | | | | | |
| --- | --- | --- | --- | --- | --- | --- | --- | --- | --- | --- | --- | --- |
|   | Jan | Feb | Mar | Apr | May | Jun | Jul | Aug | Sep | Oct | Nov | Dec |
| High (ºC) | 23.42 | 24.54 | 27.11 | 29.69 | 31.92 | 32.98 | 33.33 | 33.33 | 32.94 | 30.84 | 27.98 | 24.75 |
| Low (ºC) | 8.14 | 8.28 | 11.18 | 15.31 | 20.04 | 22.65 | 23.55 | 23.66 | 22.31 | 18.49 | 13.24 | 9.72 |
Spring (March to mid-May)
Spring is the wettest season of the year, with drizzling rain and abundant sunshine. The annual average temperature is about 23ºC. However, the weather is changeable. Usually, the sky is covered with dark clouds. For packing, easily-dry light coats, sweaters, raincoats and rainproof boots are enough.
Summer (late May to mid-September)
Summer is the hottest season of Hong Kong, with the temperature ranging from 27 to 38 ºC. There is frequent rainfall and the city is easily hit by typhoon and thunderstorm. Though it's relatively hot in summer, the good accounts on shopping and various water activities in recreational places such as Hong Kong Disneyland and Hong Kong Ocean Park are quite attractive. For packing, short-sleeved shirts, shorts, raincoats and waterproof boots are necessary.
Autumn (late September to early February)
It is cool and comfortable in autumn which is the best season for traveling to Hong Kong, with the average temperature of 23 ºC. Due to little rainfall and abundant sunshine, it's not as humid as that in summer. In October and November, the duration of sunshine in Hong Kong reach 200 hours of. For packing, shirts and light coats are enough. 
Winter (mid-December to the following February)
It's dry and cold in winter in Hong Kong, with the average temperature of about 20 ºC. Due to the mild weather condition, there is no snow in Hong Kong. In winter, good discounts on shopping are provided and Hong Kong becomes a real shopping paradise. For packing, sweaters, jackets and thick coats are enough.
Avoid Peak Traveling Periods
It is strongly suggested that tourists should avoid peak traveling periods in China, when there are numerous Chinese people traveling, bringing inconvenience to tourists, such as transportation and accommodation. During peak traveling periods, it's very difficult to get a flight or train ticket and Hotels raise their prices a lot. Shopping malls are crowded with people.
The peak traveling periods include some traditional Chinese Festivals , including New Year's Day (January 1st to 3rd), Spring Festival ( late January or early February), May Day( May 1st to 3rd) and National Day holidays( October 1st to 7th).
 
Our local experts are always ready to create you a hassle-free tour. Get an authentic experience by contacting one of our travel advisors.