Huashan Grottoes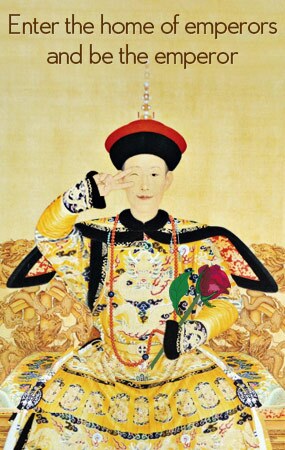 The mysterious Huangshan Grottoes combine quite many interesting sights into one. You will witness miraculous traces of both nature and human beings, such as, fresh mountain and water, rich local flora, bizarre rocks and peaks, Moya stone sculptures, ancient temples and buildings, and of course, the thousands-year old grottoes themselves. The complex landscape of high quality makes Huangshan Grottes a extremely appealing spot for sightseers with limited time.
Around the total 36 grottoes that have been discovered, lots of mysteries still remained unanswered. When and how did they form? Where did those missing stone materials go? How were they cut out and transported? These unresolved disputes only add flavor to a massive cave system that covers around 5 kilometers altogether.
Huangshan Stone Forest is on the other side of the grottoes. These naturally formed rocks use their shapes and structures to challenge the wildest imagination of human beings. Many human relics are closely connected with the stone forest, such as the stone archway, the Wenchang Pavilion, the Guandi Temple, the Guanyin Temple, those religious scriptures on the surface of cliffs, Moya stone sculptures, and stone monument with words from emperor, etc. There are over 30 Moya stone sculptures. After digging up old history, the earliest stone sculpture seems to be more than six hundred years old. Besides mountains and rocks, there is also water. The Xin'an stream flows around the area, invigorating it.  The Chinese commented: pure poetry.
At present, not all grottoes have been well equipped for travelers. You will need lighting tools and a bit of spirit to enter and explorer, for example, cave NO. 6. However, needless to say, this can be whole lot more fun for the adventurous type such  as yourself.
Solo Adventure Tips:
Location:

How to Get There?
Transportation: Every day, a lot of tourist buses from Xitun to Wangcun pass through the gate of the scenic spots. The bus ticket is about 3 Yuan. Besides, buses from Shexian pass here too.
Ticket Price:

Opening Hours:
Opening Time: 9:00 to 17:00
More Tips:

Our local experts are always ready to create you a hassle-free tour. Get an authentic experience by contacting one of our travel advisors.